Dr. Nidhi Jha aids a couple in their mid-30s to conceive via Frozen Embryo Transfer Female Fertility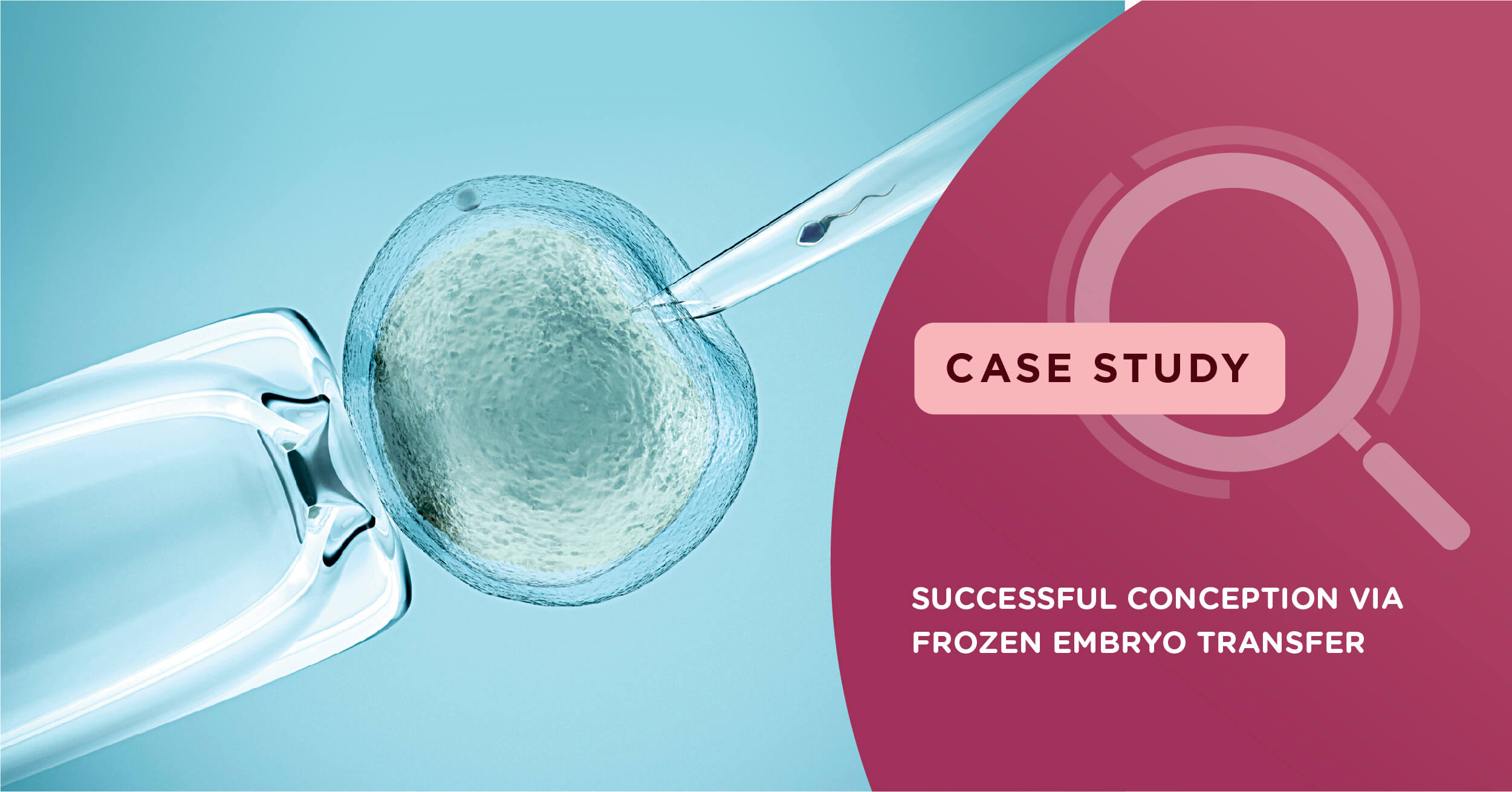 Mrs. X*, a joyful homemaker, and Mr. X*, a commercial pilot, visited NOVA IVF Fertility to consult Dr. Nidhi Jha, IVF & Fertility specialist at Nova IVF, Lajpatnagar, Delhi. The couple had been married for 6 years and was looking forward to leaping into parenthood. They wanted to start a family, but they were unable to conceive after 4 years of trying.
The couple had previously attempted but failed to conceive through an IVF (In vitro fertilization) cycle at another fertility clinic. Dr. Nidhi Jha's consultation and treatment at the NOVA IVF fertility was successful.
Case Background and Medical Evaluation
The couple's medical history was examined, and they underwent several fertility tests. Mrs. X (35 years old) had a PCOD history (Polycystic Ovarian Disease). Moreover, her right fallopian tube was blocked. Mr. X (34 years old) was a nonsmoker who drank occasionally; however, he had a normal sperm count.
How Does Your Age Affect Your Fertility?
In general, women's reproductive potential declines as they age, and fertility usually ends 5 to 10 years before menopause. It's critical to realize that a woman's fertility falls as she gets older due to a natural drop in the number of eggs in her ovaries— this can happen to a self-aware healthy woman, sometimes sooner than they expect.
Unlike a woman's early reproductive decline, a man's sperm qualities deteriorate considerably later. Men's sperm quality deteriorates as they age, but it rarely becomes a problem before reaching their 60s.
What is PCOD?
PCOD (Polycystic Ovarian Disorder) is a condition in which the pituitary secretes excessively high levels of luteinizing hormone, which disrupts the menstrual cycle and affects the maturation of ovary and follicles failing ovulation and fertility.
Causes & Symptoms for Blocked Fallopian Tubes
It is a very common problem in women who aren't able to conceive. Ovum produced by the ovaries is transferred to the fallopian tube. The fertilization process happens in the fallopian tube; if the fallopian tube is blocked, sperm is not able to reach the site of fertilization, and it becomes very difficult to conceive. Some of the common causes of fallopian tube blockage are pelvic inflammatory disease, pelvic infection, tuberculosis, and endometriosis.
Treatment history
The patient has had 8-10 cycles of ovulation induction therapy (to increase the number of mature eggs in a single cycle to enhance the chances of conception) and 3 IUI (intrauterine insemination- concentrated sperm is directly inserted in one's uterus when ovaries produce eggs to be fertilized) at other clinics.
In addition to that, 1 IVF cycle was also done at another clinic, which failed.
What is an IVF treatment?
In IVF (In-vitro Fertilization), mature eggs are extracted (retrieved) from the ovaries and fertilized in a laboratory with sperm. The fertilized egg (embryo) or eggs (embryos) are then transported to a uterus for further development.
What is FET?
Frozen embryo transfer (FET) is a procedure in which embryos generated during a previous IVF (in vitro fertilization) cycle are frozen or cryopreserved, using advanced freezing procedures. The embryos will be safely kept once frozen until the couples are ready to start a family. The embryo(s) are then placed into the uterus.
Treatment at Nova IVF
Dr. Nidhi Jha advised IVF to the patient, and IVF treatment was done in Jan 2020. FET (Frozen Embryo Transfer) was done, which resulted in singleton pregnancy in the 1st attempt, and the patient delivered a healthy baby. If you're trying to get pregnant with no luck, there's no harm in asking for help and getting treated—you can't put a price on a mother's love, a father's joy, and a family's togetherness.
*DISCLAIMER:
The client names have been withheld to protect their identity.
Take your first step towards happiness
Subscribe to our Newsletter
More case Study