Dr. Richa Jagtap helps couple get a chance at parenthood, overcoming cervical adenocarcinoma!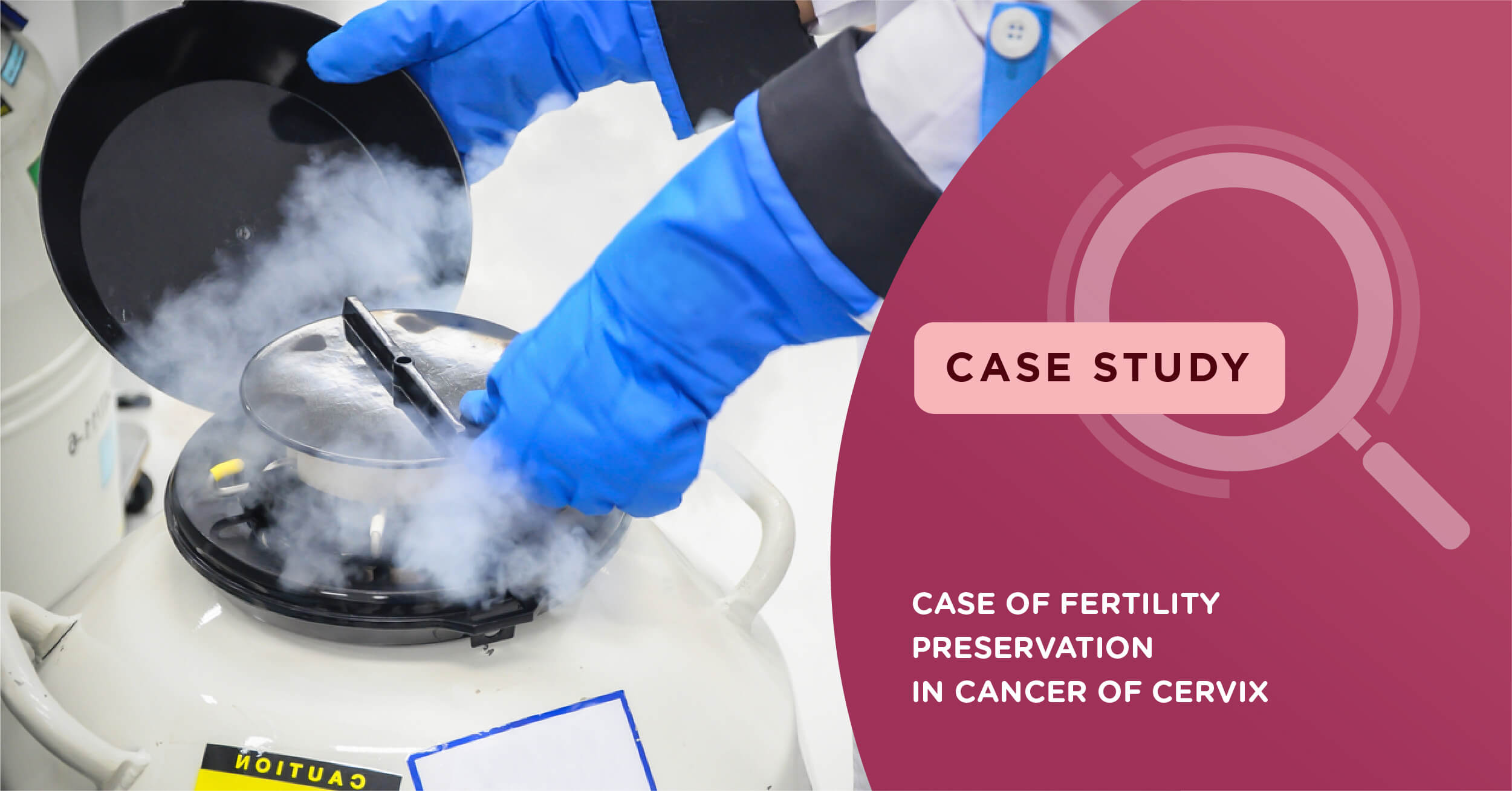 Mr and Mrs A* had walked into the Nova IVF Fertility Center in Chembur in confusion and despair. Unfortunately, Mrs A was diagnosed with early-stage cervical cancer at the Tata Memorial Hospital.
We understand how difficult it is to cope with the emotional, physical, and biological implications of Mrs A's. However, the expertise and guidance of Dr Richa Jagtap, IVF & Fertility specialist at Nova IVF, Chembur came across as a boon for the couple.
Mrs A's Case History
Mrs A, a 33-year-old woman and had been happily married for the past nine months. She did not have any plans for conceiving shortly. She had been complaining of vaginal bleeding for the past few months. However the sonograms were normal.
On undergoing examination a small cervical mass was seen. She underwent cervical biopsy in her hometown earlier in February, which suggested cancer of cervix. The patient was recommended to visit the Tata Memorial Hospital, where her diagnosis was confirmed to be cancerous. Thankfully, MRI and PET scans revealed that cancer did not involve her other reproductive organs (e.g. uterus and ovaries). She was suggested for surgery by experts at TATA, albeit with a possibility of a radical surgery removing her reproductive organs.
What is adenocarcinoma of the cervix? And what are its treatment options?
Adenocarcinoma of the cervix is another name for cervical cancer. The treatment options in the early stages are preventive surgery. It may also be radical, involving one or more reproductive organs. In later stages, it is usually a combination of surgery and or radiotherapy /chemotherapy.
Since there was a possibility of Mrs A undergoing radical surgery, she was keen on exploring her chances of parenthood at a later stage.
Solution at Nova IVF
Dr Richa Jagtap suggested fertility preservation in the form of IVF and embryos cryopreservation. These embryos could be later used in her uterus if the same was conserved or implanted in a gestational surrogate mother.
In conditions like Mrs A's, cryopreservation of the embryo is the best way forward. Unfertilized eggs are collected from the ovaries and fertilized with the partner's sperms collected separately, and the resultant embryo is then frozen. In the future, the frozen embryo can be implanted in the surrogate mother's womb. The child will biologically be of the same couple, with a gestational surrogate being the birth-mom.
IVF involves multiple emotional and financial considerations that must be planned in advance.
After voicing out their concerns, the couple mutually decided to go ahead with embryo cryopreservation. Ovarian stimulation had to be started immediately, without eating any time, using Special Random start Stimulation, ensuring minimal hormonal imbalance and the best viable eggs for a healthy foetus.
The eggs were collected using transvaginal sonography with minimal hassles. We made sure not to affect the cancerous tissue, avoiding complications. On fertilizing with the husband's sperm under state-of-the-art technologies, seven healthy blastocysts were obtained on day 5. They were then cryopreserved.
Mrs A. underwent radical surgery at Tata and is currently recovering, relieved. They could utilize the small window of time given to them and freeze their embryos without delaying the cancer treatment. They can now use the cryopreserved embryos once they are ready for parenthood.
At Nova IVF Fertility Center, you can expect the best possible solutions to all your fertility issues. We will not let any barrier, even the ongoing COVID19 pandemic, come in between you and your happiness!
*DISCLAIMER:
The client names have been withheld to protect their identity.
Take your first step towards happiness
Subscribe to our Newsletter
More case Study