Fertility Clinic Siliguri
Best IVF Centre in Siliguri: Advanced Fertility Solutions
Nova IVF Fertility, City Centre, Ground Floor, Unit G0001 Block – G, 3rd Office Tower, Uttarayan, Matigara, Siliguri - 734 010
Nova IVF Fertility is a leading service provider in India that has been successful in expanding its reign across India and Bangladesh. Nova has been successful in establishing more than 62 fertility clinics over the last eight years. Within this time, our infertility specialists and gynaecologist have helped numerous patients and delivered over 70,000+ IVF babies.
Nova IVF Fertility, Siliguri was established in March 2019 to provide the best reproductive healthcare treatment to all those who are struggling to conceive. Our IVF clinic in Siliguri, Matigara offers male and female infertility treatments to the people of Matigara, Champasari More, Fulbari Main Bazaar, Milan Pally and other nearby places.
Nova IVF Fertility, Siliguri like the other Nova centres is backed with the most experienced and proficient IVF specialists, gynaecologists, andrologists, embryologists, nurses who ensure that you experience the most successful reproductive healthcare treatment. The Nova IVF clinic in Siliguri offers patient world-class fertility treatment with fully equipped labs that utilise all the latest state of the art equipment.
Nova IVF Fertility offers the most affordable services along with the facility to avail 0% EMI through third-party providers if required. At our fertility centre, our infertility specialist deliver the most customised treatment plans based on your specific requirement as we focus on providing utmost care at the most budget-friendly rate.
Services Offered:
Infertility assessment
Blood Tests
Semen Analysis
Hysterosalpingogram (HSG)
Intrauterine insemination (IUI)
In Vitro Fertilisation (IVF)
Intracytoplasmic Sperm Injection (ICSI)
Endometrial Receptivity Array (ERA)
Pre-genetic Testing (PGT)
Cryopreservation
Our fertility doctors & IVF specialists
Our doctors are backed ably by world-class infrastructure and highly skilled embryologists who follow guidelines prescribed internationally such as ESHRE and also adhere to ICMR guidelines. Our treatment plans are personalised for each patient to maximise their chances of a positive pregnancy. In-house counselors offer personalised and continuous support throughout the treatment process.
MS, DNB (OBG)
IVF Specialist In Matigara, Siliguri
Book an Appointment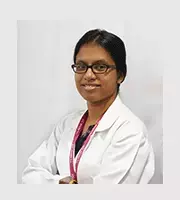 DGO, MS, DNB, MRCOG
IVF Specialist In Matigara, Siliguri
Book an Appointment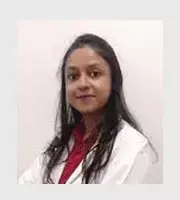 MBBS, MS (OBG)
IVF Specialist In Siliguri, West Bengal
Book an Appointment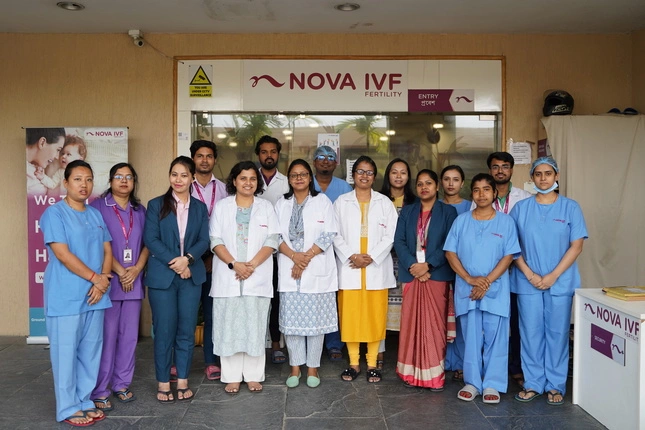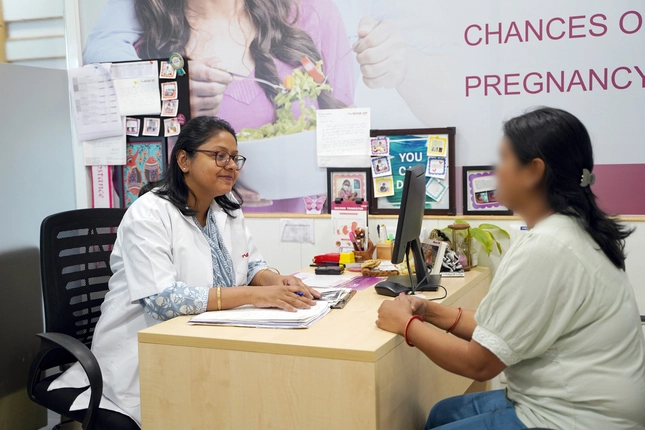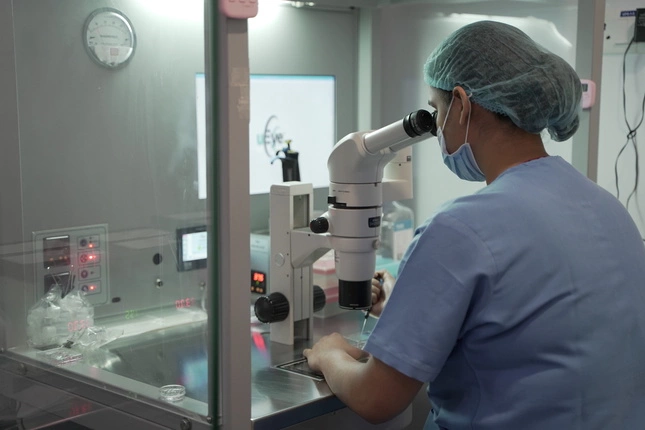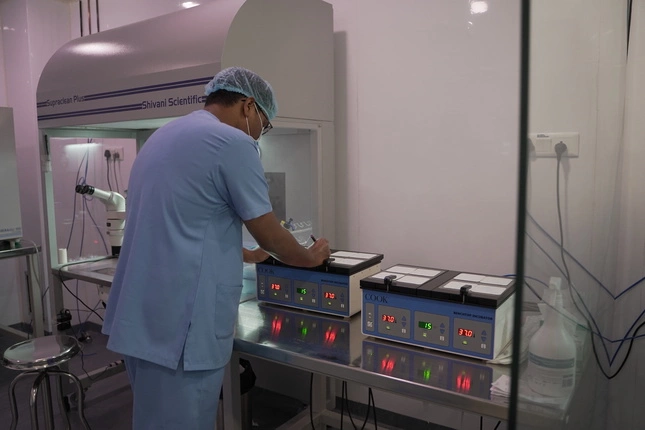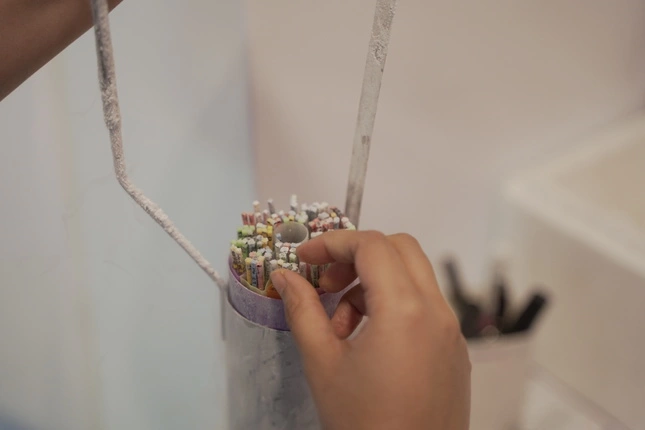 Nova IVF Fertility, City Centre, Ground Floor, Unit G0001 Block – G, 3rd Office Tower, Uttarayan, Matigara, Siliguri - 734 010
To reach Nova IVF Fertility Siliguri Centre from Bagdogra Airport one can avail pre-paid auto, taxi, or rentals like Ola and Uber. Its 11.2 kms via NH10 from Bagdogra Airport to the centre
To reach Nova IVF Fertility Siliguri Center from NJP Railway station one can avail pre-paid auto, taxi, or rentals like OLA and UBER. Its almost 14.9 kms via NH10 from NJP Railway station to Centre.
Patient Testimonials
After a long wait for 6 years after our marriage I could fulfill the dream of becoming a mother holding Dr. Esha's hand. Prior to this we went to several doctors and institutes but never succeeded in our treatment. We followed the instructions of Dr. Esha and completed our treatment. I have a baby girl of 11 months and for this I immensely thank Esha madam and the organization as a whole.
Nova IVF Patient
I am Krishnakanth Shah and my wife Sunita Shah, a married couple, tried to become parents since past nine years, but we were not successful, which made us depressed and demotivated. We came to know about Dr. Esha Sharma of Nova IVF Fertility, Siliguri Centre and we consulted her, which was followed by our treatment. Dr. Esha's behavior and support is worth appreciation. She was very positive minded and always encouraged us. At the first attempt the treatment was successful and we got twin babies. We will remain ever grateful to Esha madam and the organization for the service. Thank you!
Krishnakanth Shah and Sunita Shah
We, Mr.& Mrs.Menuka Chettri from Gangtok, Sikkim, were beyond impressed with our experiences. Our first contact with Dr.S.Dey, one of the most experienced infertility experts was terrific. She is a great listener and empathetic to the concerns of us. She has a very warm, caring personality, smiling and made us feel very comfortable. We have received caring treatment throughout the journey of our pregnancy She is an angel sent by God for us to fulfil our desires, and now we are blessed with a healthy baby boy, and the entire credit goes to Dr Satabdi Dey and her entire team. Thank you so much for your concern and dedication towards us.
Mr.& Mrs.Menuka Chettri
I don't have enough words to thank Dr Satabdi Dey for all that you did for us. You made me feel comfortable during a time that was pretty scary for me. You are a great doctor, and I am so glad that you were the one to help us achieve our goal of adding to our family. You made our dreams come true. You made what seemed impossible into glorious reality. We will never forget what you were able to do for us. Thank you for your positive attitude, understanding, encouragement and compassion. We have thoroughly appreciated the time and care that all staff have provided. The staff was very patient-friendly and supportive. Thank you and the entire team of NOVA IVF Fertility Center of Siliguri. You and your team are phenomenal! I highly recommend you to those that need these services. Thank you so much - Mrs Naina Chettri
Mrs Naina Chettri
Good Experience. Very Hygienic level of Treatment. Success rate also High. Our consultant Dr. Madhupriya.
Mr. Balan K
Take your first step towards
happiness with India's
Trusted Fertility Chain