Dr. Ananthalakshmi I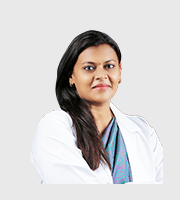 Dr. Ananthalakshmi I
MBBS, MD (OBG), CCUSG, Fellowship in Andrology & Reproductive Medicine
Dr. Ananthalakshmi is a Fertility Consultant at Nova IVF Fertility, Poonamallee, Chennai. She has an experience of 8+ years of experience in Obstetrics & Gynaecology and is trained in reproductive medicine. She has performed ovulation induction, IUI, IVF and HSGs too. She also performs diagnostic hysteroscopies and laparoscopies in infertility patients. Her special interests include endoscopy, minimal stimulation, low ovarian reserve and fertility preservation especially oncofertility. Dr. Ananthalakshmi's research interests are minimal vs conventional stimulation.
Publications
Retrospective Study of Ectopic Pregnancies in ART cycles. Indian Society of Assisted Reproduction – National Conference, March 2020.
Critical Evaluation of Possible Determinants of IUI Success Rates. Chettinad International Fertility Colloqium, September 2019
A Rare Presentation of Granulosa Cell Tumour. RCOG World Congress, March 2014
A Rare Case of Malignant Mixed Mullerian Tumour of the Fallopian Tube. eJournal, Dr. M.G.R. Medical University, April 2013
Incidence of Ovarian Tumours in a Tertiary Care Hospital in Tamilnadu. Yuva FOGSI, August 2012.
Incidence of primary caesarian section in multigravida. August 2011, Dakshin south pole 2011, Kanyakumari.
MBBS, Madurai Medical College, Tamilnadu
MD (OBG), Tirunelveli Medical College, Tamilnadu
CCUSG, Training in ultrasonography in OBG, Tamilnadu
Fellowship in Andrology & Reproductive Medicine, Chettinad University, Tamilnadu
Life member of FOGSI: The Federation of Obstetric and Gynaecological Societies of India
Life member of Indian Medical Association
Life member of Indian Society For Assisted Reproduction
Life member of American Society of Assisted Reproduction