Dr. Sonia Malik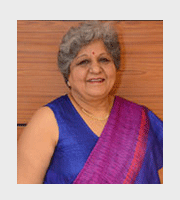 Dr. Sonia Malik
DGO, M.D., FICOG, FIAMS
Program Director
Dr. Malik is one of the pioneers in the field of infertility in India. A veteran obstetrician and gynaecologist with specialization in ART & IVF, she has always dreamt of helping people and fulfilling their dream of having their own child. She has been the driving force behind Southend Fertility & IVF which completes 20 years in 2021. Dr. Malik has won several accolades for her clinical and academic contribution to the field of fertility. Her expertise includes Reproductive endocrinology & immunology, Advanced Reproductive Techniques (IVF, ICSI, IMSI), Premature Ovarian Failure and Genital Tuberculosis.
Patient Testimonials
Dr. Sonia malik and his team is doing a fantastic job. Sonia mam is a brilliant doctor and she is like a god for me and my wife.
Vikas Vasudeva
We have a great experience of Southend clinic. Right from the Reception administration to Dr Malik everyone is so professional and caring. Southend has been instrumental in bringing happiness to our family. Thank you so much.
Tripta Joshi
Dr Sonia malik and Dr Nidhi jha are my angels they make u feel like home I m mother of two angels now only because of Southend and doctors over there. Specially Dr.Nidhi jha she is the best never seen or heard about such dedicated doctor.. available 24x7.May god bless u all.
Sakshi Goel
Very Good Experience I had here specially with Dr. Sonia Mallik and Dr. Nidhi Jha. They have handled my case inspite of multiple complications . A big thankful heart for them and the staff. Thank you and God Bless !!
Jasleen Kaur
The best care I have experienced, Dr Mallick is so warm and motherly that you feel like going back to her again and again. She has very high standards of ethics and that assured me that I am in safe hands. Her smile, motivation and personal touch makes the otherwise painful journey memorable! Kudos to her entire team
Sakshi Aggarwal
I am very grateful to Dr Sonia Malik Ma'am and her team by which our dream of getting a child become a reality. The staff of this institution are very cooperative. Overall one of the best institute.
Vishal Baranwal