Dr. Suparna Bhattacharya
Dr. Suparna Bhattacharya
MBBS, DGO
Dr. Suparna Bhattacharya is a Fertility Consultant at Nova IVF Fertility East, Uttam Kumar Sarani, Kolkata. A sought-after Gynaecologist and IVF Specialist, she has been prominent in the field of Reproductive Medicine for more than 20 years. She also has a decade of hands-on experience in assisted Laparoscopic surgeries.
Her areas of focus includes all Infertility Evaluation/Treatments , Diseases in Pregnancy, Gynae Problems, Women's Healthcare, Hysteroscopy, and High-Risk Pregnancy Care.
Publications
Organized a panel discussion on male infertility at ISAR, Bengal in 2020
Organized IUI workshop at Nova IVF Fertility -2019
Presented a paper at ESHRE (2016) –"Factors predicting improved success with use of G-CSF in thin endometrium."
Presented a paper at the 22nd IFFS World Congress (2016) –Effect of elective freeze for all patients with normal P4 levels on the day of trigger in Indian scenario"
Organized workshops in Ultrasound at ISAR, Bengal (2016) and IUI workshop at ISAR (2018)
Has been Chairperson, faculty, panelist and speaker in various CME'S/Conferences/Webinars
MBBS from Calcutta National Medical College, Kolkata (1996)
DGO from Calcutta National Medical College, Kolkata
Trained under Prof B. N. Chakroborty at IRM, Kolkata
Member, Federation of Obstetric and Gynecological Societies of India (FOGSI), Bengal chapter
Member, Indian Society for Assisted Reproduction (ISAR)
Article Reviewed & Case Studies
by Dr. Suparna Bhattacharya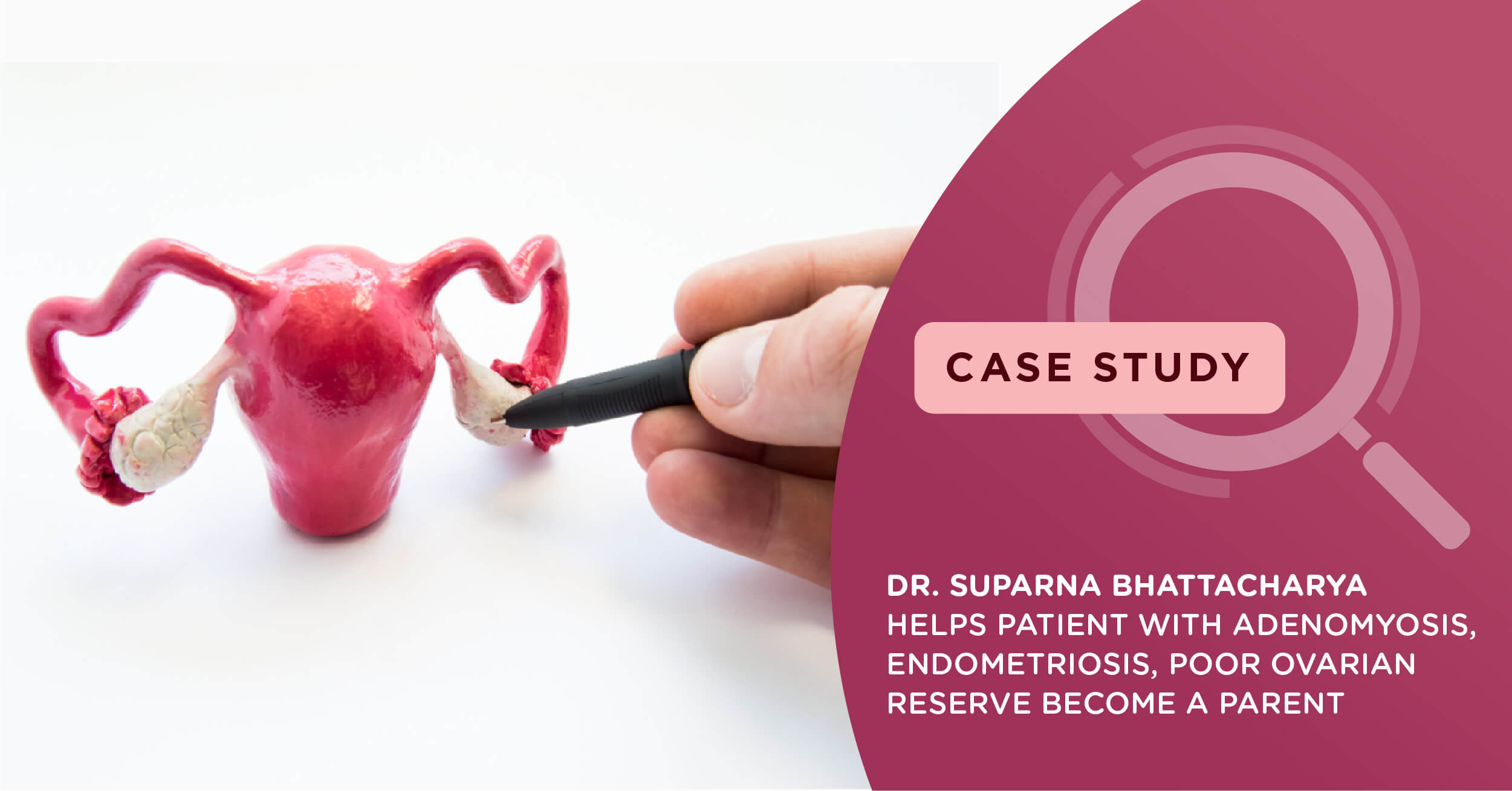 Dr. Suparna Bhattacharya helps Patient with Adenomyosis, Endometriosis, Poor Ovarian Reserve become a Parent
Assisted Reproductive Treatment at Nova IVF Fertility, Kolkata helps Patient wit...
Know More >