Dr. Pinky Ronak Shah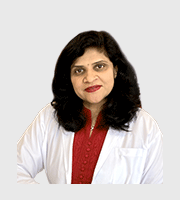 Dr. Pinky Ronak Shah
DGO, MRCOG, PLAB (UK), DNB, FNB (Reproductive Medicine)
Dr. Pinky Ronak Shah is a Fertility Consultant at Nova IVF Fertility, Mira Road, and Thane. She has an experience of 18+ years of experience in Obstetrics & Gynecology and 10 years in the field Reproductive Medicine. She is trained in Endoscopic Surgery and Ultrasonography. Dr. Pinky Shah is passionate about Reproductive medicine and she successfully completed over 2000 cycles.
Publications
On Editor Board for book on Newer Trends in ART published by ISAR 2019
Was part of NOS, Skill IVF workshop at Hinduja Hospital in forming Importance of consents and Record keeping in IVF
On Peer review Board International Journal of Infertility and Medicine
Contributed Chapters in:
Pre- ART evaluation, Assessment of fertilization and time lapse monitoring For book of IUI and ART
Third Party Reproduction - AICOG Obstetrics and Gynecology Update 2016
Will Laparotomy banish in era of endoscopy - AICOG Obstetrics and Gynecology Update 2016
Role of MRI in fibroid – FOGSI focus on fibroid
Egg Banking - AICOG Obstetrics and Gynecology Update 2016
Newer Developments and Future Applications of Hysteroscopy – Manual of Hysteroscopy
Gamete Morphology – ISAR Book on Infertility
Monitoring of IVF Cycle – Newer trends in IVF
Pharmacological Options to trigger final oocyte maturation in IVF- Journal of South Asian Federation of Obstetrics and Gynecology
Algorithm on PID - Algorithm Book for Gynecologist
Algorithm on Hydrosalphinx - Algorithm Book for Gynecologist
Workshops:
Organized on IUI, Hysteroscopy, IVF procedures and Vitrification
MBBS, Shree Bhausaheb Hire Govt Medical College, Dhule
DGO, Civil Hospital, Dhule
PLAB, UK
DNB, Nanavati Hospital, Mumbai
FNB- Reproductive Medicine, Lilavati Hospital, Mumbai (2 years Post-Doctoral Fellowship with National Board of Examinations)
Masters in Reproductive Medicine, Dubai
Recipient of WONDER FOGSIAN AWARD
University Topper in 2nd Year MBBS
Gold Medal for post-graduation in OBGY
Life member, MOGS: The Mumbai Obstetrics and Gynecology Society
Life member, FOGSI: The Federation of Obstetric and Gynecological Societies of India
Life member, AFP: Association of Fellow Gynecologists
Life member, ISAR: Indian Society of Assisted Reproduction
Life member, IAGE: Indian Association of Gynecological Endoscopists
Life member, IMA: Indian Medical Association
Life member, MMA: Malad Medical Association
Life member, PCOS Society
Patient Testimonials
Thank you Nova IVF fertility. Your reassurance and confidence brought us joy. This is to express our happiness and thankfulness to the doctors, Staffs, nurses and clinical assistants of Nova IVF fertility. We appreciate the facility, infrastructure, advanced labs and the experience of the staff members. At Nova IVF fertility it is very nice and co-operative environment.
Mrs. Shobha
When I started my treatment I was very much scared about how it is going to be, but later I realized that you guys are amazing. The way that you support mentally is just amazing. My special thanks to Doctors at NOVA IVF Fertility. Thank you all for everything.I have never been to any other fertility hospital. But I can tell you one thing that everything is best in NOVA IVF. All staffs are very sweet and positive. Thank you so much.
Mrs. Nirupama
Our experience in other hospitals has been very bad, but in NOVA IVF we had a very good experience. Everyone here is open minded & professional and we didn't face any problem regarding appointments
Mrs. Phonsiri
It's been very nice experience with Nova IVF. Doctor had gave all details about procedure and made it easy to understand also they cure their patients very nice. If all report are ok then only doctors proceed for next step. All staff is good and they had given all good suggestion also they told everything like how we can get benefit, what should we do and what we should not do. And with the help of all that I got my positive result in 6 months.
Ms. KR
From last 10 years I had consulted with so many doctors but I never got the result. In other hospital whatever the report are they proceed for next step which is not happened in Nova IVF. Also they don't understand to their patients but in Nova IVF here all staff take care and support them. Thanks to Nova IVF clinic and all the staff.
Ms. Kavita Mali
When we done our IVF treatment for the first time, the result was positive but after five months it gets miscarriage. Then we have done IVF treatment second time, that time we had our bad luck and we didn't get success. Then we got to know about NOVA IVF again we decided to go for IVF third time and finally we got success. We are very thankful to NOVA IVF the whole team of Nova IVF center. NOVA IVF is very good as comparing others.
P. S.
My experience is very good from the beginning to the completion of the treatment. All sisters and doctors are very good, they always take care of their patient. I am very happy that I found this Nova IVF Fertility. Thank you.
Mrs. Khan
Article Reviewed & Case Studies
by Dr. Pinky Ronak Shah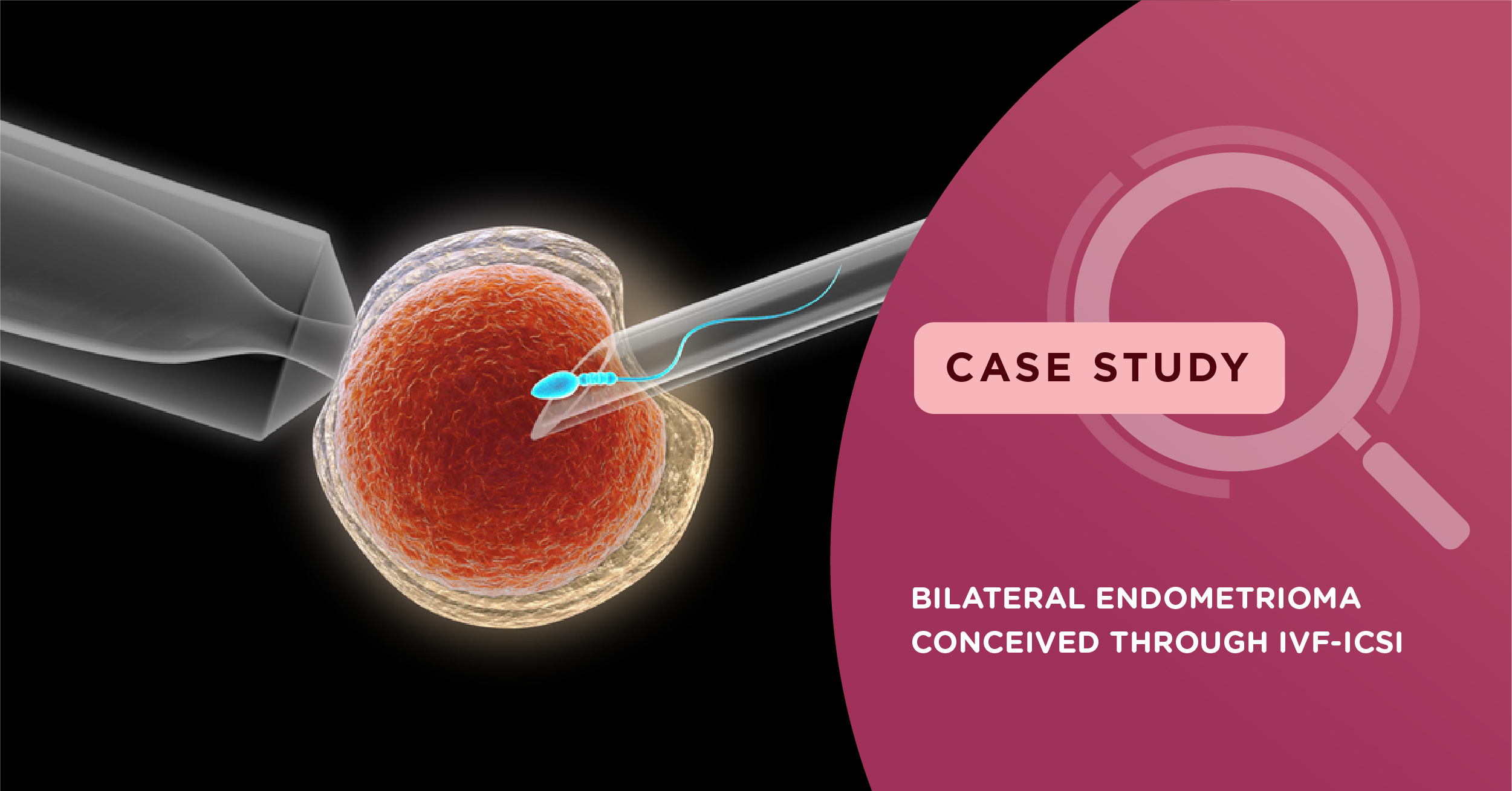 Bilateral Endometrioma conceived through IVF-ICSI - Dr Pinky Shah
A 35-year-old female, married for 5 years, visited Dr. Pinky Shah, IVF & Fer...
Know More >