Dr. Sulbha Arora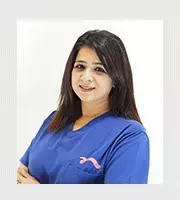 Dr. Sulbha Arora
IVF Specialist in Mira Road
MD, DNB (OBG), Fellowship in Basic & Advanced Assisted Reproductive Techniques (Israel)
Dr Sulbha Arora is a Fertility Consultant at Nova IVF Fertility, Mira Road, Mumbai. She has over 24 years of experience as a medical practitioner, and over 18 years of experience in the field of IVF and Assisted Reproductive Techniques. She has been included in Mumbai's Top 9 IVF Specialists 2020 based on an extensive peer survey of consultant doctors in Mumbai by Digimedia Inc and India Today. She has been a key figure in establishing and operating several IVF centres in the city of Mumbai over the last 18 years. Dr Sulbha has vast experience in imparting education in IVF and has trained numerous gynaecologists from India and abroad in the field of Reproductive Medicine.
As infertility struggles are a subject close to her heart, in her social quest to break the taboos surrounding it, she regularly uses her online social media platforms to create awareness and dispel myths for couples undergoing fertility treatments. Her special areas of interest are poor responders, PCOS, fertility preservation and third-party reproduction.
She is a Visiting Consultant in Cameroon, West Africa. She is also a Visiting Consultant for the Aditya Birla Fashion & Retail Group. She is ex Scientific Director of Rotunda Blue – Fertility Clinic & Keyhole Surgery Centre. She has dedicated herself to the cause of making fertility treatments easy and accessible for all sections of society.
She has trained under the pioneers of Assisted Reproductive Technologies in India and abroad.
Publications/Research Interest
Actively involved in managing the online content for WARM (World Association of Reproductive Medicine) and ISFT (International Society for Fallopian Tubes) from 2007-10
Past Associate Editor of the IVF Lite Journal of Minimal Stimulation, and Editor of the MOGS News and Views
Peer Reviewer of the journals Fertility and Sterility, and the Journal of Obstetrics and Gynaecology of India
She has contributed several chapters on the subject in various textbooks.
She has been a Peer Reviewer for the journals Fertility & Sterility, and the Journal of Obstetrics & Gynaecology of India.
Editor of the Textbooks:
Reproductive Medicine: Challenges, Solutions and Breakthroughs
Handbook on Ovarian Stimulation
Nova IVI Textbook of Infertility & Assisted Reproductive Technology
MBBS from KJ Somaiya Medical College and Research Centre, Sion – Mumbai (1998)
DNB from the Bombay Hospital & Medical Research Centre, Mumbai (2005)
MD (OBG) from Bombay Hospital Institute of Medical Sciences, Mumbai (2005)
International Fellowship in Reproductive Medicine from the Chaim Sheba Medical Centre, Tel Hashomer, Israel
Certificate Course in Cryopreservation & Transplantation of Ovarian Tissue from the Canadian Fertility and Andrology Society
MOGS Dr Shantabai Gulabchand Traveling Fellowship for her work in the field of Reproductive Medicine
MOGS Dr Duru Shah Best Managing Committee Award in 2010
Appreciation Award from the Israeli Obstetric & Gynaecological Society for outstanding work in the academic field
Appreciation Award from MOGS at the 38th Annual MOGS Conference
She has been the Organizing Secretary for several National & International workshops and conferences on all aspects of Reproductive Medicine and Surgery since the year 2004.
She has been invited Faculty and delivered numerous talks on the subject.
Managing Committee Member, Indian Society for Assisted Reproduction (ISAR), 2020-22
Managing Committee Member, Mumbai Obstetrics and Gynaecological Society (MOGS), 2009-10
Associate Member, Royal College of Obstetricians & Gynaecologists (RCOG), UK
Patron Member, PCOS Society of India
Life Member, Association of Medical Consultants (AMC)
Life Member, Association of Fellow Gynaecologists (AFG)
Life Member, Mumbai Obstetrics and Gynaecological Society (MOGS)
Life Member, Federation of Obstetric and Gynaecological Societies of India (FOGSI)
Life Member, Indian Society for Assisted Reproduction (ISAR)