Dr. Lakshmi Chirumamilla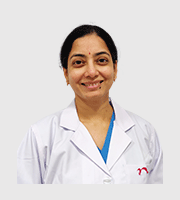 Dr. Lakshmi Chirumamilla
MD, FRCOG (UK), DFSRH (RCOG,UK)
M.D. (OBG), FRCOG (London, UK), DFSRH (UK), Fellowship in Assisted Conception (Royal Infirmary, Edinburgh, UK), Fellowship in Reproductive Endocrinology (St. George's Hospital, London, UK) Dr. Lakshmi Chirumamilla, an esteemed professional, has been working as a consultant at Nova IVF. Fertility Clinics, Hyderabad, since the August of 2014. While she has 15 years of experience in infertility, before which she worked in the field of gynecology for 6 years, both in India and the United Kingdom she has helped bring over 10,000 babies come into this world.
Her areas of interests include male infertility, women with poor ovarian reserve, endometriosis, Recurrent IVF / Implantation Failure and cost-effective IVF - Minimal stimulation IVF and Natural cycle IVF.
However Dr. Lakshmi holds a reverence of experience in dealing with patients with cases of infertility, including polycystic ovarian syndrome and fibroids too. Dr. Lakshmi is also trained to diagnose and treat male factor infertility, which often goes unnoticed in many infertile couples. She has always put patient care first, giving the joy of becoming parents to those to whom such opportunities seemed bleak.
She also performs fertility enhancing surgeries like hysteroscopies, both diagnostic and operative to ensure quality in patient treatment. Along with which, she also holds impressive surgical experience in procedures such as sperm retrieval through PESA (Percutaneous epididymal sperm Aspiration) and TESA (testicular sperm Aspirations). Dr. Chirumamilla is also a mentor to a new fellow every year, helping pass on her own abundance of knowledge to the future generation, making her become an integral part in the education of many a doctor.
Dr. Chirumamilla is an invited speaker at many national and local level conferences and actively takes part in conducting infertility and IUI workshops for fellow gynecologists. She has been publishing research papers in prestigious publications in India and abroad.
'Pre-conceptional Evaluation of Infertile Couples', in the book 'Nova IVI Textbook of Infertility and Assisted Reproductive Technology', which was officially released in the year of 2019.
'Micronutrients and food supplements in infertility' - Handbook on drugs in Infertility – published in 2020.
1997 – 1998: Internee at Guntur Govt. General Hospital
1999 – 2003: Post Graduate Trainee at Guntur Govt. General Hospital
2004 – 2006: Senior House Officer at United Kingdom
2006 – 2008: Fellowship in Infertility at Edinburgh
2008 – 2010: Fellowship in Infertility and Reproductive Endocrinology at St Georges Hospital, London
2010 – 2011: Fertility Specialist at London Women's Clinic, Darlington
2011 – 2014: Consultant Fertility Specialist at Kamineni Fertility Center
2014 – Date: Nova IVF Fertility
Indian Medical Association (IMA)
Obstetrics and Gynecological Society of Hyderabad (OGSH)
An executive member for the IMA for the year 2020 – 2021
Joint secretary for the OGSH, 2021.
Scientific committee member for Indian Society of Assisted Reproduction 2020 Annual Conference (ISAR 2020)

Patient Testimonials
Very fortunate to have Dr Lakshmi. However please allow facilities to extend till delivery so that there is no need to go to other centers.
We are happy to be here, as this center gives us the result which was most desired. Only been here. It is clean all the employees are friendly and cooperative.
Mrs Sonalika Ghosh
My heartfelt thanks to Dr. Lakshmi and to all the staff of Nova. Everyone here is very encouraging and thanks to their encouragement we could get through depression too.
We were very sad as we had not conceived even after 7 years of marriage. We went to a lot of other clinics but without success. I am now 4 months pregnant and we are very thankful to Nova.
Mrs. Shobha Rani
Good treatment is very good and all Nova staff are very cooperated and good Manners. Well maintained fertility center. I am thankful to my doctor and staff. Dr Lakshmi Madam very thankful to you and I will remember you in my life time and all Nova staff, I am very happy to say this few times.
Mrs. K Sujatha
I got married three years before, my first baby had genetic problem then my friend referred us to Nova IVF hospital in Banjara Hills. Thanks to Dr. Lakshmi who gave us very good treatment.
The Nova IVF fertility hospital is the best in comparison to other fertility centers. In this hospital, the staff, nurses and clinical team received us very well and the cost of IVF treatment is very reasonable than other fertility centers.
Mrs. Ramya Sri
Really my dream came true, I am very happy and I can't express my feeling in words, I can't forget Dr. Laxmi because of her only, my dream came true. The care at Nova hospital is very nice. Everyone is so much responsive to us. The doctor is GOD to me. There is a lot of difference from other hospitals, here, they took care with precision and every part of my body. Each staff members had responded very well. They encouraged me by saying that I will get success here. Finally I got the success and achieved pregnancy.
Mrs. S. Swapna
My name is Yesumani. I had visited a lot of hospitals and spent a lot of money but of no use. After visiting Nova IVF Hospital, Hyderabad, Dr. Laxmi gave us a good treatment and we got positive Results. Heartfelt thanks giving to Dr. Laxmi and God bless her.
The Nova IVF Hospital staff and nurses took great care and the response was very good. Thanks to all of Nova IVF Fertility clinic Hyderabad.
Mrs. Yesumani Gouda
Article Reviewed & Case Studies
by Dr. Lakshmi Chirumamilla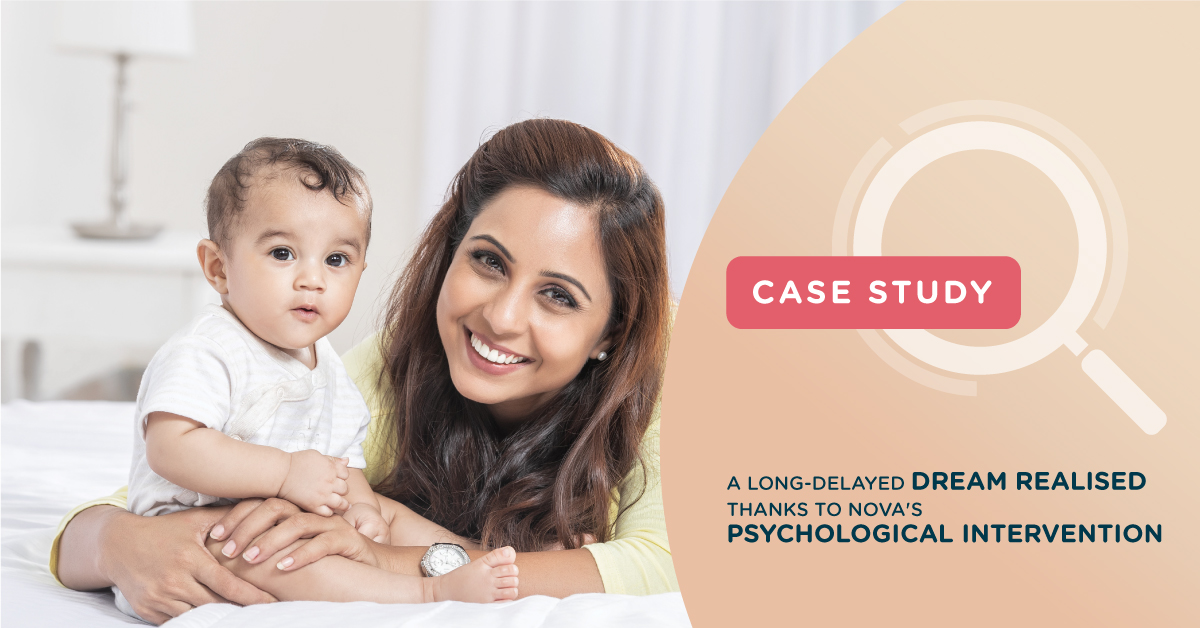 A long – delayed dream realised thanks to Nova's psychological intervention
Fertility has a profound effect in a person's life, and it ultimately finds a ...
Know More >