Page Component
Our Fertility Clinics In Bangalore
Services offered at Nova IVF Hospital in Bangalore
Nova IVF is among the best IVF hospitals in Bangalore, providing fertility treatment, with the objective of bringing advanced assisted reproductive technology (ART) to India in line with global standards.
Listed below are some of the core services provided by Nova IVF hospital in Bangalore:
Intrauterine insemination (IUI)
In-vitro fertilization (IVF)
IVF - Intracytoplasmic sperm injection (ICSI)
In addition to the above-mentioned core procedures, each center at Nova IVF provides the following services and cutting-edge technologies:
Infertility assessments for both males and females
Counseling for infertility treatments
Reproductive genetics testing (for example, PGT-A, PGT-M)
Endometrial Receptivity Array (ERA) for multiple IVF failures
Cryopreservation (freezing) technology for preserving eggs, sperms and embryos
Embryo or egg donation
Diagnostic Endoscopy procedures
Fertility surgeries for women and men
About Nova IVF Fertility Bengaluru
Each IVF Nova center in Bangalore is equipped with cutting-edge technology and staffed by experienced professionals who are dedicated to assisting our patients in reaching their objectives.
Nova IVF Centre has been a trusted choice for aspiring parents in India for many years. Its reputation as one of the leading reproductive clinics in the country is reflected in its impressive success rate, and high ranking among fertility centres in India.
We at Nova IVF are committed to providing the highest quality of care and services to help you achieve a successful pregnancy. From the moment you step through the doors, you will be welcomed into a caring and nurturing environment where you can be at ease. Our team of fertility experts are dedicated to providing comprehensive counselling, evaluation, and a world-class treatment program tailored to your individual needs, ensuring that you receive the best possible outcome. Our goal is to support you every step of the way so that you can experience the joys of parenthood.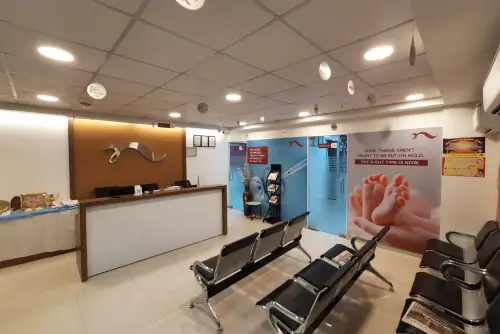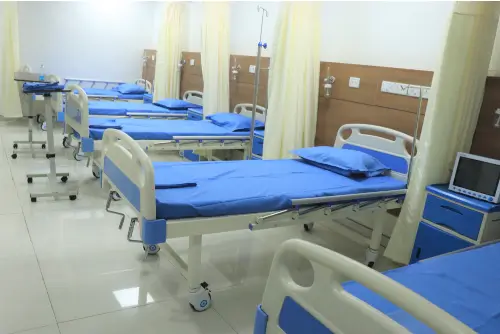 Why should you choose Nova IVF center in Bengaluru?
Here are some reasons why you should choose Nova IVF Center in Bangalore for your fertility needs as we understand the couples striving to conceive.
Comprehensive range of services: We offer a full range of fertility services at one location, including infertility assessment, IUI, IVF, ICSI, egg freezing, sperm freezing, and donor services, to meet the specific needs of patients.
Latest technology and facilities: Our centers are equipped with the latest technology and facilities, including ultramodern laboratories, to provide the best outcomes for patients.
Experienced medical team: Our team of experienced fertility specialists, embryologists, and nursing staff are committed to providing high-quality care and support with a patient-centered approach.
Frequently Asked Questions
1. Is PCOS a factor in a woman's fertility ?
Women with PCOS have a hormonal imbalance with higher-than-normal levels of male hormones. This interferes with ovulation and can lead to irregular periods. Women with PCOS may experience irregular periods in some cases. This can make it difficult for women with PCOS to conceive. PCOS is, in fact, among the most frequent causes of female infertility.
2. When should I consider IVF ?
IVF was initially developed for women who had missing or blocked fallopian tubes, and it is still the treatment of choice in these cases. It is also used for other conditions, such as male factor infertility, endometriosis, or unexplained infertility. Our specialists will evaluate your history and assist you in determining the best diagnostic procedures and treatment plans for you.
3. What impact does a woman's age have on her infertility ?
Women have around two million eggs in their ovaries when they are born. Every month, approximately 11,000 eggs die until a girl reaches puberty. As a result, a woman has approximately 300,000 to 400,000 eggs remaining during her adolescence. After this point, approximately 1000 eggs are used every month. This is unrelated to pregnancy, birth control, hormone production, health, lifestyle, or nutritional supplements. When a woman has no viable eggs left, she enters menopause.