1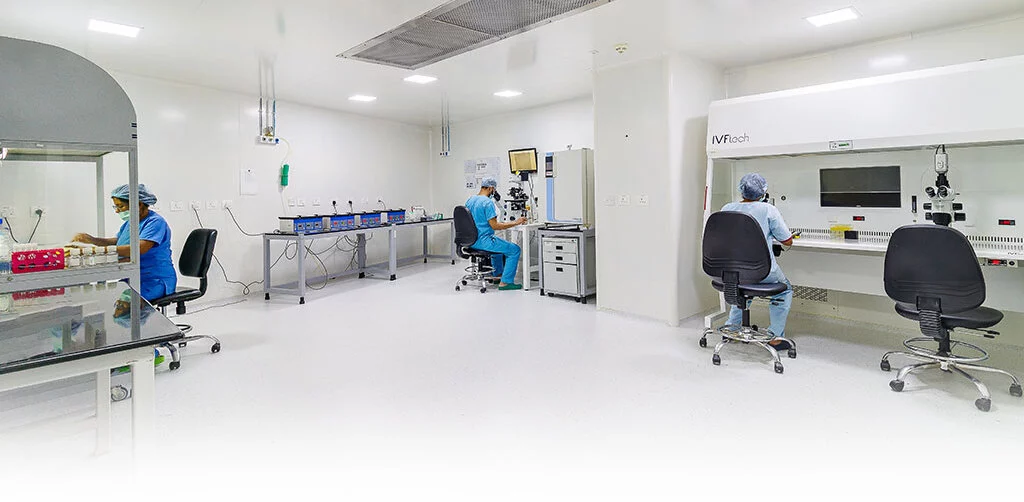 IVF Center in Gurugram
Renowned for its exceptional healthcare services and medical infrastructure, Delhi-NCR has emerged as a leading destination for patients worldwide. With its state-of-the-art facilities, advanced technologies, and a pool of highly skilled fertility specialists, the city offers medical expertise across various specialties. Whether it's accessing specialised procedures, advanced surgeries, or innovative options, patients from around the globe arrive here to seek world-class medical treatments that can range from cost-effective to expensive–to suit various budgets.
Nova IVF Fertility centre at NCR-Delhi is at the forefront of fertility treatments in the region and is a multi-award-winning fertility chain of clinics in 44 cities in India. Since they were founded over 20 years ago, they have successfully achieved over 70,000+ IVF pregnancies. With a rapidly growing footprint, the chain has grown to 68 centres across India, and continues to expand.
The fertility chain has five centres in the city, namely Gurugram, Indirapuram, Noida, Rajouri Garden, and Vasant Vihar. Like all NIF centres, the IVF centre at Gurugram offers a wide range of advanced reproductive services to patients from around the globe. With a team of highly skilled fertility specialists, including reproductive endocrinologists, nurses, and lab professionals, Nova IVF Gurugram ensures individualised support at every step. The centre strives to provide advanced services with a personalised approach to help those on their journey to expand their families.
OUR IVF SPECIALIST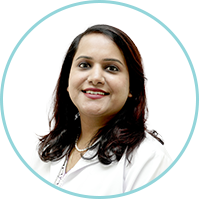 Dr. Parul Gupta Khanna
MBBS, DGO, DNB, MNAMS, Fellowship in Reproductive Medicine, Mumbai, Diploma in Reproductive Medicine and Embryology, Kiel Germany
10+ Years of experience in Reproductive Medicine
IVF specialist in Gurugram, Delhi-NCR
BOOK YOUR APPOINTMENT
Services Offered
In their unwavering commitment to enhancing access to high-quality care, the IVF center in Gurugram centre offers a comprehensive range of women's health, gynaecologic, and obstetric services. By consolidating a wide range of technological facilities under a single roof, families can benefit from an integrated experience.
Why Choose IVF treatment in Gurugram?
At IVF center in Gurugram, you can consult with your team of skilled fertility specialists and work out a plan to meet your specific needs. With a commitment to achieve successful outcomes, Nova IVF Fertility ensures you receive the best possible support throughout your journey.
Experts with an empathetic approach:
The IVF center in Gurugram is staffed with experts with extensive experience and expertise in the field. They are dedicated ensuring that you receive the highest standard of treatment at every stage of your journey.
State-of-the-Art Facilities:
The IVF centre in Gurugram is equipped with state-of-the-art facilities and cutting-edge technologies, allowing for precise diagnoses and effective procedures. From advanced laboratory techniques to modern equipment, the centre maintains a high level of quality in all aspects of fertility treatment.
Comprehensive Services:
The IVF clinic in Gurugram offers a wide range of comprehensive services, including assessments, assisted reproductive technologies (ART), genetic testing, and counselling. The centre strives to address all aspects of your procedure in one location, offering convenience and ensuring a seamless experience. By choosing Nova IVF centre in Gurugram, you can benefit from specialised expertise, advanced facilities, and comprehensive services, all aimed at boosting your chances of achieving your dream of parenthood.
Take your first step towards
parenthood with India's
Award winning fertility chain.
Need help? Talk to our fertility experts.
08049436678
Maximise your chances of pregnancy
Find an IVF Specialist
Nova IVF Fertility | Southend Fertility & IVF, Plot no. 522, Sector 27, Gurugram - 122 009.