1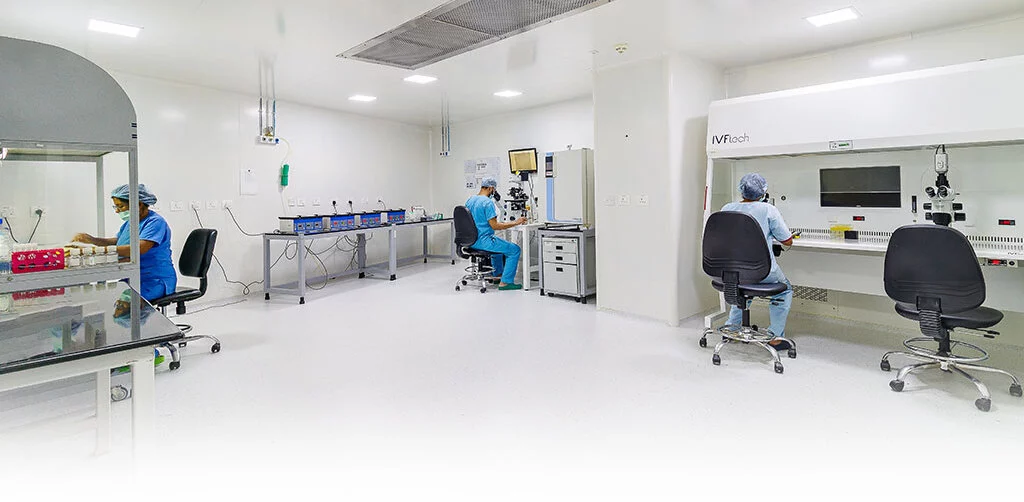 Best IVF Centre In Vashi
Mumbai has emerged as a thriving medical destination. Renowned for its world-class healthcare facilities and highly skilled medical specialists, patients arrive from across the globe to the city seeking advanced medical treatments. With multi-speciality hospitals and medical research centres, Mumbai offers a wide array of medical electives, from complex surgeries to specialised therapies. The city's medical infrastructure is complemented by excellent accommodation options. Combining affordability with quality, Mumbai ensures that patients receive compassionate care and effective treatments, reinforcing its position as a leading medical destination.
Nova IVF Fertility Centre is a renowned reproductive healthcare facility dedicated to helping couples and individuals achieve parenthood. We know that it is important for you to feel comfortable and at ease in the clinic, and under the care of the specialists who will be support you through every stage of your IVF journey. Our staff at the Vashi centre is committed to ensuring that you receive an individualised approach at during your treatment.
The award-winning chain of clinic has established 68 centres across 44 cities in the country and have assisted over 70,000+ couples in having healthy IVF babies. Our centres located in five strategic areas across Mumbai–Andheri, Chembur, Vashi, Thane and Vashi, are equipped with advanced technology tools and are updated with the latest developments in assisted reproductive techniques.
OUR IVF SPECIALISTS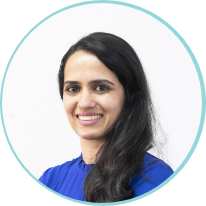 Services Offered by Nova IVF Fertility Centre in Vashi
Families from across Mumbai and beyond, from diverse ages and backgrounds, opt for Nova IVF Fertility to grow their families. Our experienced staff assists patients with a range of treatments, from IUI to advanced procedures like IVF-ICSI and genetic testing, resulting in the birth of healthy babies. Every member of our staff is dedicated to offering compassionate care and ensuring an exceptional fertility clinic experience.
The IVF center in Vashi, you can enjoy the following benefits:
Why Choose Nova IVF Centre in Vashi?
The Nova IVF Fertility Vashi centre offers the high quality of a world-class fertility clinic. We're driven by the latest, advanced research dedicated to helping you achieve your goals of fertility and building a family.
The IVF centre in Vashi, like each Nova IVF Fertility centre, is built on providing compassionate care through every step of the patient journey. We also offer each of our patients with:
An Excellent Team:
You will receive a team approach to care, including highly trained nurses, embryologists, sonographers, and other specialists. ​The fertility specialists at the centre offer effective and innovative solutions for a range of conditions. Through a decade of committed service, we are proud to support all couples and individuals attempting to become parents. We assure comprehensive, personalised, and compassionate care, from our family to yours.
State-of-The Art Lab Technology:
At each centre, our patients have access to a full suite of diagnostic tools and fertility services, innovative technology, and cutting-edge labs. Our IVF success rates can be attributed to our status as a leader in the field of laboratory methodology, as well as clinical infertility solutions, strengthened by our experienced staff. Our success is augmented by the solid investment in state-of-the-art equipment. We stay abreast with the latest developments in our field and are adopters of the best that technology has to offer. Our board-certified doctors at the IVF centre at Vashi utilise innovative fertility resources, such as the advanced andrology lab is equipped with technologies that includes AI based embryo grading, embryoscope, RI witness Technology and Automatic Sperm Analysers to boost diagnostics and help the specialists put you on the path to fertility.
Broad Range Of Services:
Our philosophy of care is rooted in innovation, empathy, and excellence. At the IVF clinic at Vashi, we understand that your experience with us is more than just procedures and treatments, because your reproductive health and parenthood goals are crucial. The Vashi centre has a history of providing expertise in fertility care. We understand that every fertility journey is different and that trying to build a family can involve challenges. Our board-certified specialists are dedicated to helping you understand your options. We will work with you to develop a fertility plan tailored to your specific needs. For over 10 years, Nova IVF Fertility has been a pillar of success and hope for patients across India and around the world with clinical outcomes that meet global benchmarks.
Take your first step towards
parenthood with India's
Award winning fertility chain.
Need help? Talk to our fertility experts.
08049388781
Maximise your chances of pregnancy
Find an IVF Specialist
Nova IVF Fertility, 3rd Floor, Persipolis Premises Co-operative Limited, 74, Sector 17, Vashi, Navi Mumbai - 400 058