1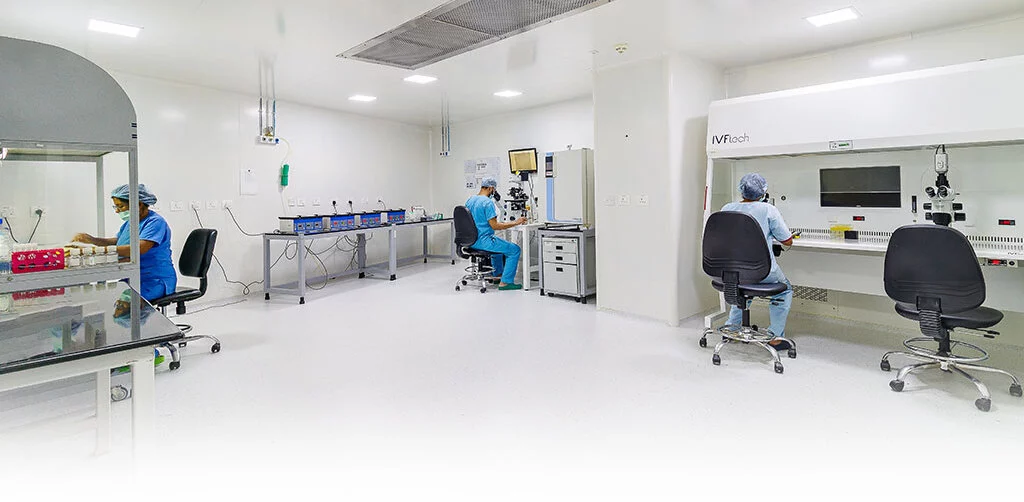 IVF Centre In Anna Nagar
Chennai is a prominent medical destination in India and overseas. The city's advanced hospitals offer a range of electives across various medical specialties, including cardiology, oncology, orthopaedics, and fertility. With top-notch healthcare facilities, skilled medical specialists and affordable treatment costs, the city attracts a growing number of international patients seeking medical treatments every year.
The Nova IVF centre in Chennai provides outstanding fertility care by leveraging state-of-the-art technology. The centre provides a gamut of facilities and treatments using the latest medical procedures. The fertility doctors specialise in treating both male and female infertility and are dedicated to guiding couples on their journey to parenthood. Nova IVF Fertility is one of the leading clinic chains that extends across 44 cities, with a network of 68 facilities established in India. Over the span of two decades, they have achieved an impressive milestone of facilitating more than 70,000 healthy IVF live births. With six centres in Chennai, NIF brings fertility care closer to your home in Anna Nagar, RA Puram, OMR, Poonamallee, Tambaram and Vadapalani.
OUR IVF SPECIALISTS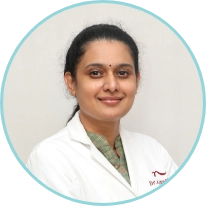 Dr. Ajantha Boopathi
MS (OG), DGO, MRCOG(UK), DMAS, Diploma in Advanced Reproductive Medicine and Embryology
14+ Years of experience in Reproductive Medicine
IVF Specialist In Anna Nagar, Chennai
BOOK YOUR APPOINTMENT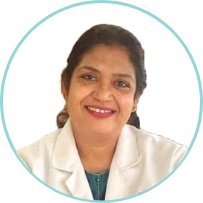 Dr. Indumathi Joy
DGO, DNB (OBG), Fellowship in Reproductive Medicine (FRM)
13+ Years of experience in Reproductive Medicine
IVF Specialist In Anna Nagar, Chennai
BOOK YOUR APPOINTMENT
Services Offered by Nova IVF Hospital in Anna Nagar
What truly makes the IVF centre in Anna Nagar unique, is the combination of an advanced IVF facility and a nurturing environment. You deserve the best fertility care, and we spare no effort to provide it. We are more than a fertility clinic, we are driven to enable you to achieve your family-building dreams.
The IVF center in Anna Nagar provides a gamut of advanced diagnostic techniques, as well as specialised treatments, that include:
Why Choose Nova IVF Centre in Anna Nagar?
At Nova IVF centre, we are committed to ensuring that our patients have the most rewarding treatment possible. We are driven to bringing healthy newborns into the world and giving aspiring parents a family. Our IVF centre in Anna Nagar stands out due to our commitment to excellence in the following areas:
Our Approach:
Successful fertility treatment depends on good communication and exact timing. Our team of handpicked IVF specialists, embryologist, and fertility nurses work together to provide you with the best timely guidance. Your doctor will guide you from initial consultations to embryo transfer and after, ensuring you receive support at every step.
Committed To Better Outcomes:
The tremendous efforts of the specialists and staff at the IVF hospital in Anna Nagar have helped many couples achieve their dreams of parenthood every year. The Chennai centres have helped Nova IVF Fertility clinics collectively achieved over 70,000+ successful IVF pregnancies. This significant milestone reflects the trust and confidence that couples in Tamil Nadu and across India have placed in Nova IVF Fertility.
Equipped With the Right Technology:
We understand your path to parenthood. Today, technology plays the key role in fertility treatments. It is imperative for the technology used to be advanced and updated for higher chances of a successful pregnancy. Also, the best IVF centre in Anna Nagar offers a range of treatment options like IUI and IVF for those who cannot conceive on their own. We also offer additional treatment options like fertility preservation to help our patients achieve their dreams. Finally, the state-of-the-art lab Nova IVF Anna Nagar centre utilises RI Witness, which is an advanced electronic tracking and witnessing system that employs radio frequency ID technology to monitor specialised procedures.
Take your first step towards
parenthood with India's
Award winning fertility chain.
Need help? Talk to our fertility experts.
08049388781
Maximise your chances of pregnancy
Find an IVF Specialist
Nova IVF Fertility, Plot no 103, Door No.25 B Block, AS Towers, Second Avenue, Anna Nagar East, Chennai - 600 102