1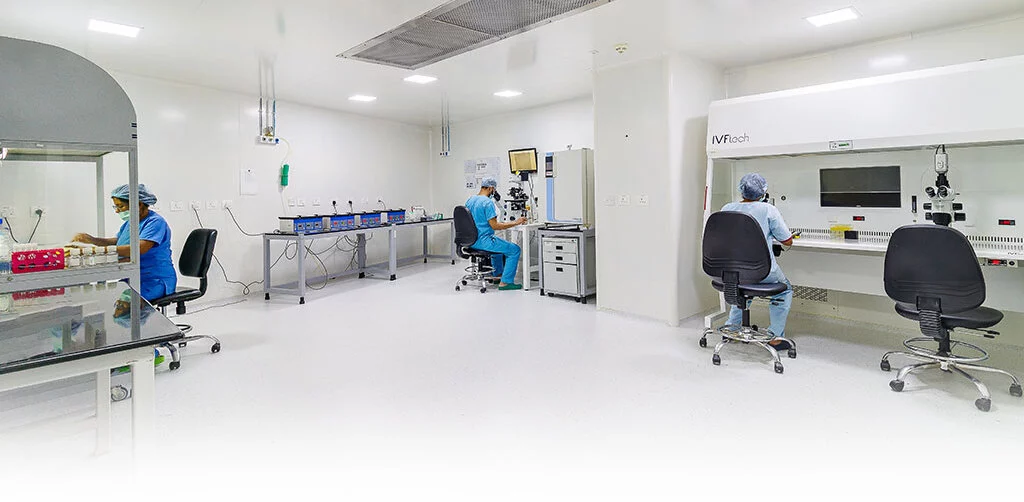 IVF Centre In Vadapalani
Chennai is rapidly rising as one of leading global medical destinations. The cornerstone of the city's medical tourism industry are its highly trained doctors, and top-notch services across a network of super speciality hospitals at affordable prices. For these reasons, the city is drawing an increasing number of medical patients seeking treatment for complex conditions like cardiac surgery, neurosurgery, orthopaedic surgery, bariatric surgery, cosmetic surgery, and fertility treatments each year.
Since its inception twenty years ago, Nova IVF Fertility has won multiple awards and has successfully achieved over 70,000+ healthy IVF pregnancies. Renowned as one of the biggest fertility chains in India, the fertility chain has established 68+ centres across 44+ cities. In Chennai, Nova IVF has setup 6 centres in Anna Nagar, RA Puram, Padur (OMR), Poonamallee, Tambaram, and an IVF clinic in Vadapalani. This way, the centres are easily accessible to locals and visitors from other cities ad across India. Furthermore, the clinics are administered by a team of proficient specialists who provide the most cutting-edge therapies to intended parents as well as couples who had previously failed cycles.
OUR IVF SPECIALIST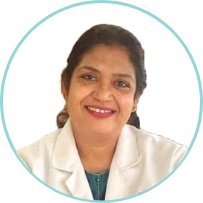 Dr. Indumathi Joy
DGO, DNB (OBG), Fellowship in Reproductive Medicine (FRM)
13+ Years of experience in Reproductive Medicine
IVF Specialist In Vadapalani, Chennai
BOOK YOUR APPOINTMENT
Services Offered by Nova IVF Hospital in Vadapalani
Patients come first at the IVF centre in Vadapalani. The centre has created a state-of-the-art environment to maximise each patient's odds of a successful pregnancy. The facility offers an array of treatment options that include IUI, IVF and ICSI, as well as freezing embryos, and PGT to help you onward your journey to become parents. Patients will receive the very best In Vitro Fertilisation (IVF) care as a result of advanced technology, expertise, and holistic reproductive care.
The IVF hospital in Vadapalani offers a comprehensive range of treatments, including:
Why Choose Nova IVF Centre in Vadapalani?
The IVF center in Vadapalani provides patients with treatments based on their specific clinical condition. The clinic maintains the highest surgical standards by using the latest technology. Each patient is evaluated with compassion and care and has access to their doctors at every stage. At the facility, all patients are encouraged to ask questions and resolve their concerns to enable a seamless and comfortable journey.
State of the art Technology:
To maximise a couple's chances of a full-term pregnancy, the IVF center in Vadapalani uses sophisticated reproductive technologies along with personalised treatment, optimised protocols, and better diagnostic tools. To monitor IVF laboratory processes, the clinic's cutting-edge lab deploys RI Witness, a cutting-edge electronic tracking and witnessing system that leverages radio frequency ID technology. The centre staff has received training and has been extensively involved in the use of innovations in Time-Lapse Technology and Preimplantation Genetic Testing from the best IVF clinics in India.
Comprehensive Treatment:
The IVF centre in Vadapalani recognises the complexities of fertility issues and is committed to ensure that each patient's receives personalised attention and comprehensive care. Like each Nova IVF Fertility centre, the Vadapalani centre also recognises that each patient and their clinical condition is unique. The staff is trained to provide holistic and compassionate care to each patient at every step. We give thorough evaluations, precise diagnoses, that improves the overall outcome. The fertility team also offers a patient-centred, welcoming environment that understands the concerns of the patients, and ensures that they receive the care and support while on their path to parenthood.
Leadership:
Our mission at the IVF hospital in Vadapalani is to apply the embryology science expertise to provide effective patient care in real-world cases. This way, we provide comprehensive assistance in translating scientific advancements into practical applications, with the end objective of assisting our patients in conceiving in fewer cycles. In addition to contributing to the Nova IVF fertility clinics' combined record of over 70,000+ successful IVF pregnancies, our success rate continues to rise. This is evidence of the fertility specialists' skill and experience, as well as the efficacy of their treatment protocols. The team is committed to providing couples with counselling and guidance with the latest technology for positive results.
Take your first step towards
parenthood with India's
Award winning fertility chain.
Need help? Talk to our fertility experts.
08049388781
Maximise your chances of pregnancy
Find an IVF Specialist
Nova IVF Fertility, 1, First Floor, Doshi Garden, Old No.174, New No.321, Arcot Road, NSK Salai, Vadapalani, Chennai - 600 026