Fertility Clinic Ranchi
Best IVF Centre in Ranchi: Advanced Fertility Solutions
Nova IVF Fertility, Sourav Tower, 2nd & 3rd Floor, Bariatu Road, Ranchi – 834 009
Nova IVF Fertility is a reputed fertility centre that has successfully grown beyond India and Bangladesh. Our fertility specialists along with the world-class healthcare facilities, have always recorded a high IVF success rate. We have delivered over 70,000+ pregnancies in the last eight years are spread across India and Bangladesh with over 62 centres and 42 cities.
Nova IVF Fertility located in Ranchi at Bariatu Road also rings affordable infertility treatments to patients from Binnaguri, Odlabari, Chitragupta Nagar and nearby areas. Nova IVF Fertility in Ranchi runs under the expertise of trained and experienced infertility specialists and embryologists along with a state-of-the-art lab and advanced equipment. Diagnostic approaches at our centre are directed towards both female fertility and male fertility treatments to provide the best treatment for our patients.
Apart from providing the best treatment and advanced facilities, the Nova IVF centre at Jharkhand also ensures that our patients can get affordable treatments and all plans are completely transparent. Couples here get the benefit of financial guidance, counselling and 0% EMI through third-party providers.
Nova IVF Fertility takes the responsibility of scripting the future of couples having fertility issues and fulfil it with utmost care and dedication. By offering world-class standardised and ethical fertility treatments Nova IVF Fertility is the best fertility centre in Jharkhand.
Services Offered:
Infertility assessment
Blood Tests
Semen Analysis
Hysterosalpingogram (HSG)
Intrauterine insemination (IUI)
In Vitro Fertilisation (IVF)
Intracytoplasmic Sperm Injection (ICSI)
Endometrial Receptivity Array (ERA)
Pre-genetic Testing (PGT)
Cryopreservation
Our fertility doctors & IVF specialists
Our doctors are backed ably by world-class infrastructure and highly skilled embryologists who follow guidelines prescribed internationally such as ESHRE and also adhere to ICMR guidelines. Our treatment plans are personalised for each patient to maximise their chances of a positive pregnancy. In-house counselors offer personalised and continuous support throughout the treatment process.
MBBS, MS (OBG), Fellowship in Infertility after MS(OBG)
IVF Specialist In Ranchi, Jharkhand
Book an Appointment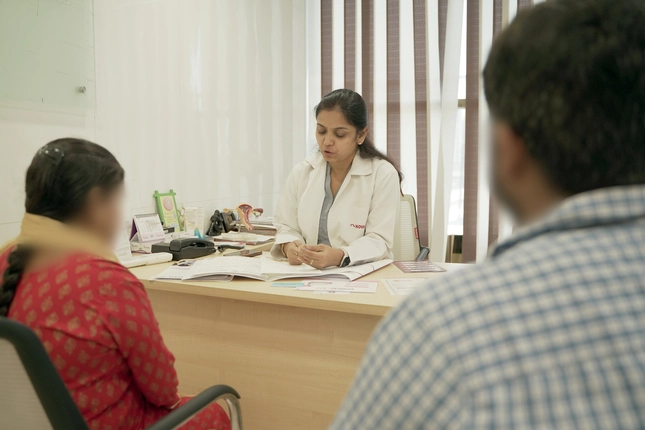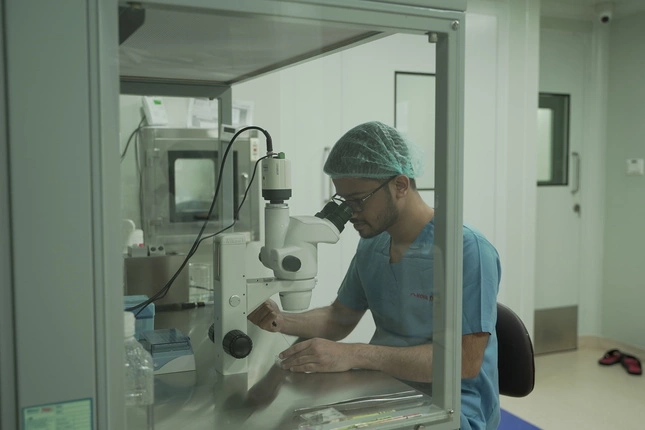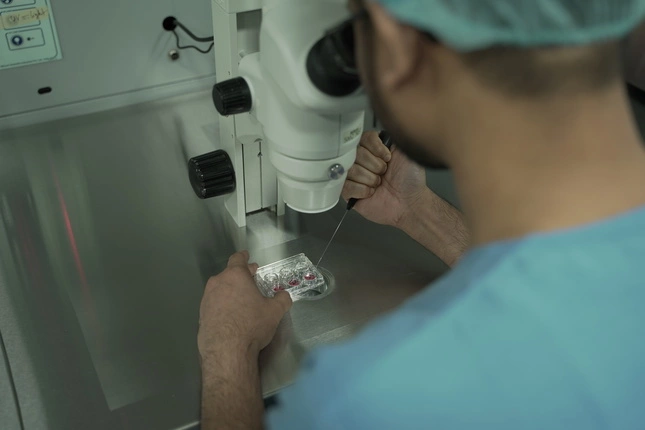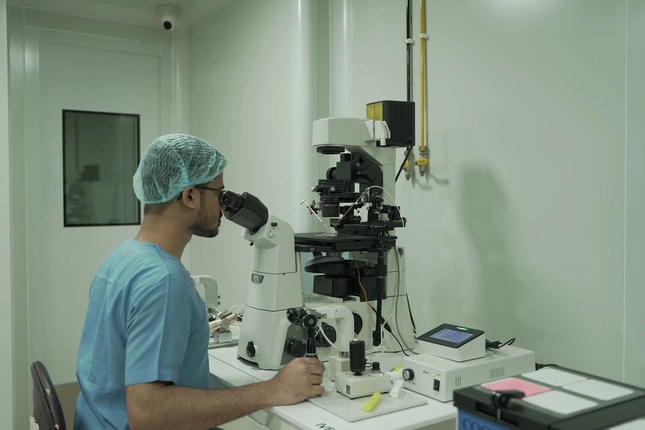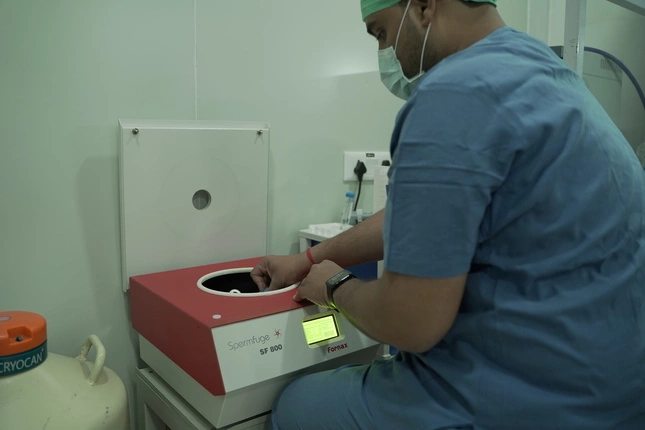 Nova IVF Fertility, Sourav Tower, 2nd & 3rd Floor, Bariatu Road, Ranchi – 834 009
After arriving at Ranchi Airport, one needs to take a cab and reach Ranchi Main road traveling towards Firayala Chowk, from there need to take the Line Tank road and reach towards Karamtoli Chowk, from there taking a right turn to Bariatu road and within 100 meters distance on the left side of the road is Nova IVF Fertility, Ranchi Centre. (Landmark is beside Greater DPS school and Opposite to Rahul Hero showroom).
After arriving at Ranchi Station, one needs to come out from the main exit and take a shared auto rickshaw for Jail More, from there need to take another auto rickshaw to Bariatu road or till Karamtoli Chowk. From Karamtoli Chowk within 100 meters distance is Nova IVF Fertility Clinic. (Landmark is Greater DPS School and Opposite to Rahul Hero showroom).
Patient Testimonials
I am Mr. Chetlal Sahu a resident of Giridih, Jharkhand. I had been married for 16 years and we were not able to become parents. We started our medical treatment but my wife was not conceiving. During the treatment we came to know that my wife is suffering from tubal blockage hence she was not able to conceive. We did treatment in Mumbai, Dhanbad and Ranchi too but never got success, and 16 long years passed by. One day I saw an advertisement about Nova IVF Fertility at Ranchi regarding achieving a child through IVF treatment and I immediately contacted the clinic at Bariatu Road, Ranchi. We met Dr. Nidhi Nikunj there and she gave us the confidence that through IVF we can become parents. We followed her instructions did IVF and got positive result. My wife is now 4 months pregnant. I heartily thank the entire clinical team at Nova IVF Fertility at Ranchi.
Mr. Chetlal Sahu & Mrs. Anita Devi
I am K. Prakash, and after a long struggle I have conceived after coming to Nova IVF Fertility at Ranchi for which I am extremely happy. Prior to this I have done my treatment in Kolkata and Jamshedpur but my treatment was not successful. But in NIF Ranchi I got success at the first attempt. I thank Dr. Nidhi Nikunj and her team from my heart as the treatment I received here is just wonderful.
Mr. Anand Prakash and Mrs. K.Prakash
Take your first step towards
happiness with India's
Trusted Fertility Chain