Kankurgachi
IVF Centre and Fertility Clinic in Kankurgachi
Nova IVF Fertility, P-30 & 30, 1, CIT Road Scheme 6M, Kadapara, Phool Bagan, Kankurgachi, Kolkata, West Bengal 700054
Nova IVF Fertility, Kankurgachi, Kolkata is our 2nd center in the city of Kolkata for couples seeking fertility treatment. Dr. Rohit Gutgutia who is the Medical Director of Nova IVF Fertility, East and senior consultant of Uttam Kumar Sarani, Kolkata offers consultation to infertile couples seeking fertility treatment in Kankurgachi.
Situated in northeast neighborhood of Kolkata it's one of the upmarket, busiest and populated area that Nova IVF Fertility offers services. Kankurgachi center of Nova IVF is well connected from the Maniktala Main Road and CIT Road. The center caters to people from Phoolbhagan, Salt Lake, EM Bypass, Sealdah and the center is easily accessible through the Kolkata tram route. The center caters to people residing in Howrah, Dumdum, Baguiati, Bidhan Nagar, Barisha, Shibpur, Tangra, Topsia, Baranagar, South Dumdum, Jorasanko, Rajarhat, Santragachi, Ichapur, Kestopur, Nangi, Haldia, Uttar Purbba Balakura, Baguiati and Maheshtala.
Nova IVF fertility offers a wide range of infertility treatments, basic and advanced. Our fertility specialist is a gynaecologist who has super-specialised further to treat couples seeking male fertility treatment or female fertility treatment.
The centre performs fertility treatments which include basic medical management and Ovarian Stimulation. The centre has a lab that performs diagnostic tests to measure hormones, identify structural issues in male and female.
The doctor also specialises in cryopreservation - preserving eggs, sperms, embryos for women/men who have been diagnosed with cancer and are planning conception years after treatment completes or who are planning to focus on career and are planning parenthood in the near future.
Services Offered:
Infertility assessment
Blood Tests
Semen Analysis
Intra- uterine Insemination (IUI)
In-vitro Fertilisation (IVF)
Intracytoplasmic Sperm Injection (ICSI)
Pre-genetic Testing (PGT)
Testicular sperm aspiration (TESA)
Percutaneous Epididymal Sperm Aspiration (PESA)
Cryopreservation
Our fertility doctors & IVF specialists
Our doctors are backed ably by world-class infrastructure and highly skilled embryologists who follow guidelines prescribed internationally such as ESHRE and also adhere to ICMR guidelines. Our treatment plans are personalised for each patient to maximise their chances of a positive pregnancy. In-house counselors offer personalised and continuous support throughout the treatment process.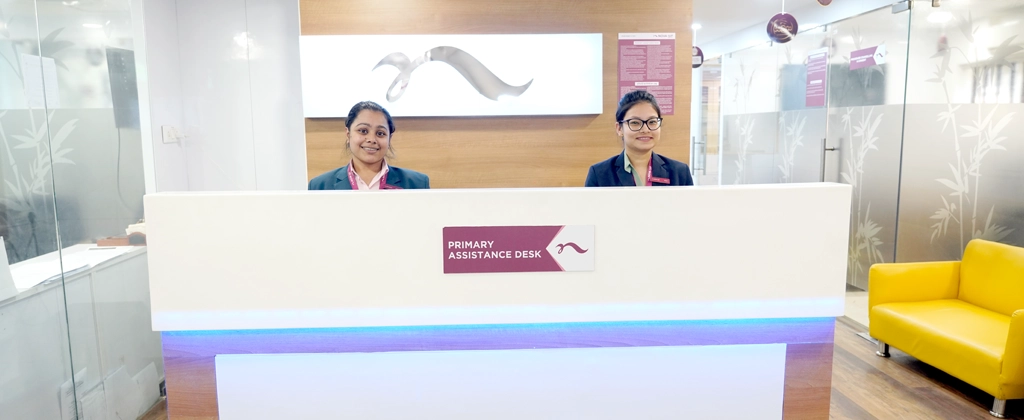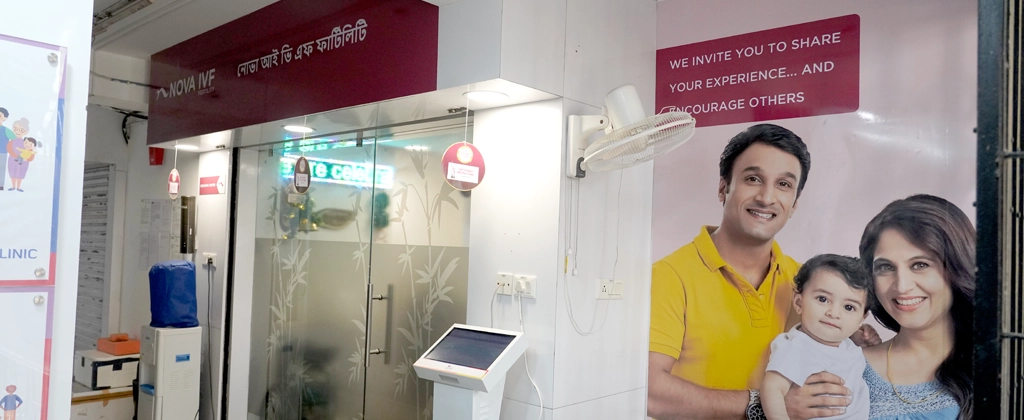 Nova IVF Fertility, P-30 & 30, 1, CIT Road Scheme 6M, Kadapara, Phool Bagan, Kankurgachi, Kolkata, West Bengal 700054
Patient Testimonials
We got married in 2013 and from 2015 we started trying for a baby but failed for several reasons, like tubal blockage and chocolate cyst. We visited many renowned doctors in Kolkata and got an affirmation from them that we need to take the help of IVF treatment to become parents. We searched for IVF clinics in Kolkata in the internet and discussed with family and friends and got to know about Dr. Rohit Gutgutia who according to all is the best fertility consultant in town. The first day when we visited him, he went through all our test reports and told us that we can naturally conceive without the need of IVF. He explained us the step by step treatment procedure and started off the treatment in the same manner. The treatment took seven months and we naturally conceived. We are just overwhelmed with joy. Here every clinical staff is very hospitable, and the environment is very patient friendly. We heartily thank Dr. Rohit and all the clinical staff for their help and support.
Sayoni Ghosh
We came to know about this clinic through the internet and heard about Dr. Rohit Gutgutia from one of my friends. Dr. Rohit is a very friendly doctor, who makes the patient feel at ease which relieves them from the pent-up tension. We had two IUI done and second time we received a positive result. We are extremely happy with the news. The institute has a very warm atmosphere. We thank our doctor and his entire team who were very supportive and friendly in their behavior.
Debdutta Chatterjee and Payel Chatterjee
I did the treatment for the first time here and it clicked for me. I am so excited to get the news and I cannot express my happiness in words. I thank the entire team for their effort. They were so comforting with us. I heartily thank Dr. Rohit Gutgutia for helping us become parents.
Mr.Anjan Goyal and Mrs.Roshni Goyal
We were referred to this institution by one of our friends. We have received positive result and we are extremely happy about it. The entire clinical team was very cooperative, and we thank them all.
Mr.Pratayasa Das and Mrs.Susmita Das
We would say that Dr. Rohit is next to God for us. Before coming here, I had two IVF failures. I did not experience the feeling of conceiving before coming to this institution and here at the first initiative I got positive result and I am overwhelmed with joy. Dr. Rohit has played a very important role in our lives and we will never forget his contribution till the last day of our life. When I first came here, I was heartbroken and depressed, but after a consultation with Dr. Rohit I felt positive and confident from within and decided to take the treatment from him. Here all the doctors, nurses and clinical staff members are very cooperative, and every time welcomed us with a smile. I thank the entire team and would recommend all those couples suffering from fertility issue to come here for treatment.
Mr.Kamlesh Agarwal and Mrs.Neelam Agarwal
I have been to so many places but the warmth I received here cannot be expressed in words. Everyone in this organization is very helpful and I received immense happiness after coming here. I will recommend all patients having problem in becoming parents to come and visit Dr. Rohit Gutgutia.
Mr.Amit Agarwal and Mrs.Nitu Agarwal
I thank Dr. Rohit and the entire team who helped us in all possible ways to get positive result. I could hear the heartbeat of my baby today, which was so satisfying. The clinical team would call us every time for next appointment, remind us for injection, medicine etc. The cooperation from the clinical team was beyond our expectation. We are very thankful to the entire team.
Mrs.Anusmriti Maity Karan
I have come from Bangladesh and have stayed in Kolkata for a month to do the treatment. It is been 24 years after I got married that we decided to become parents. I had a laproscopy done here and got a positive result and I am overjoyed with this news. Every staff member here is very helpful and we are extremely satisfied with the system and the service we received. I pray that God bless a doctor like Dr. Rohit Gutgutia and may he be very successful in his profession and we wish him a bright future.
Mrs.Kohinoor Begum
Take your first step towards
happiness with India's
Trusted Fertility Chain