0
Fertility Clinic Guntur
Best IVF Centre in Guntur
12/1/12, First Floor F1, F2 , SVR Empire, Sanakkayala Factory Rd, Kothapeta, Guntur, Andhra Pradesh 522001
Infertility affects 15% of the reproductive couples across the world and this disease affects couples irrespective of being rich or poor. Couples are said to be infertile if they are unable to conceive naturally with 6 – 12 months of regular unprotected sexual intercourse. This takes a toll on physical and emotional well-being of couples as its still considered as a social stigma.
Thanks to advances in technology that assisted reproduction has helped couples and worldwide over 8 million babies are born and over 5,00,000 deliveries are happening annually. Its over 40+ years since the 1st IVF baby was born in 1978 and there are advance IVF treatments such as DFI, PGT available for couples who have had multiple miscarriages or pregnancy loss or a carrier of diseases such as thalassemia and downs syndrome.
IVF treatment at Nova IVF Guntur if offered by expert IVF specialists and are fully supported by trained embryologists, counsellors and paramedical staff. Fertility support group managed by a team of counsellors help couples sail easy through their fertility journey.
The IVF treatment costs are affordable, and couples are explained treatment options so that they can make informed choice. IVF treatment is not 100% successful and depends on various factors such as age of the couple, issues in reproductive tract of female and male or both. IVF treatment starts with screening for issues in both male and female and the fertility tests include AMH, AFC, HSG for females and semen analysis for males.

Nova IVF center in Guntur will be offering medical management, corrective surgical procedures, IUI, IVF -ICSI, advanced IVF such as ERA, PGT too. Nova IVF has over 60+ centres across India and abroad and has delivered over 70,000+ successful IVF pregnancies. WE follow international protocols for IVF treatment and the infrastructure and training helps us maximize the chance of an IVF pregnancy. Nova IVF advocates self-cycles for couples so that they can have their own progeny.
Our advanced IVF lab has AI based embryo sorting, automatic sperm analyser and the lab environment has high quality air, temperature maintained to ensure optimal growth of embryos. The IVF center in Guntur also offers freezing of eggs, sperms and embryos for future use for couples who would want to conceive later.
Services:
Infertility assessment for female and male
Blood Tests
Semen Analysis
Treatment for Female Infertility
Treatment for Male Infertility
Laparoscopic Surgeries
Hysteroscopy
Fallopian tube block
Repeated IVF Failures
Intra- uterine Insemination (IUI)
In-vitro Fertilisation (IVF)
Intracytoplasmic Sperm Injection (ICSI)
Self-cycle IVF and Self – Cycle IVF-ICSI
Pre-genetic Testing (PGT)
Testicular sperm aspiration (TESA) for azoospermia
Percutaneous Epididymal Sperm Aspiration (PESA)
Cryopreservation of egg, sperm and embryo
Egg Donor Program
Our fertility doctors & IVF specialists
Our doctors are backed ably by world-class infrastructure and highly skilled embryologists who follow guidelines prescribed internationally such as ESHRE and also adhere to ICMR guidelines. Our treatment plans are personalised for each patient to maximise their chances of a positive pregnancy. In-house counselors offer personalised and continuous support throughout the treatment process.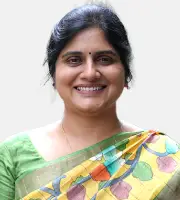 MRCOG(UK), CCT, Post CCT Fellowship in Assisted Conception, Sheffield, UK
IVF Specialist In Guntur
Book an Appointment
12/1/12, First Floor F1, F2 , SVR Empire, Sanakkayala Factory Rd, Kothapeta, Guntur, Andhra Pradesh 522001
Mobile Monthly Offer Banner
Image
Monthly Offer
Here is your offer
Free OPD + USG + Reg
,
Take your first step towards
happiness with India's
Trusted Fertility Chain