1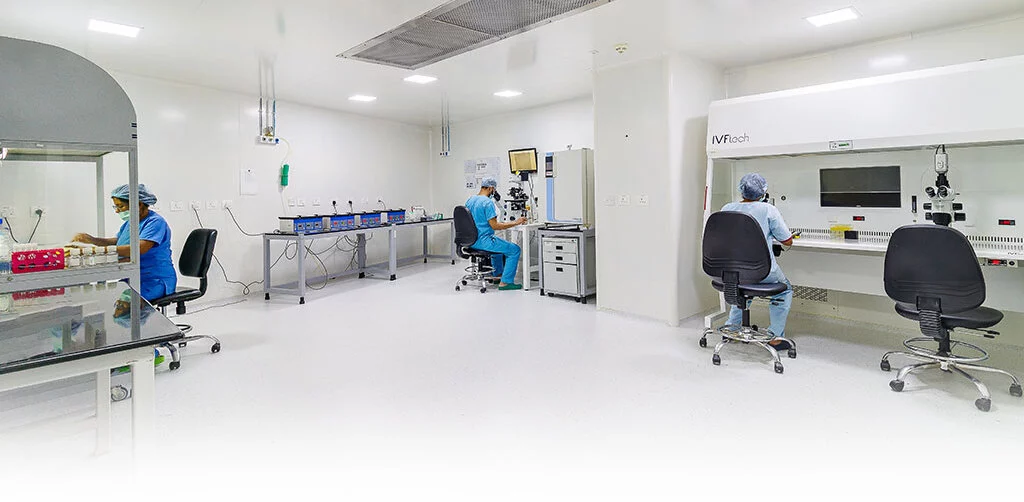 Best IVF Clinic in Basaveshwaranagar
Bengaluru, one of India's largest megacities, is rapidly growing as a global medical travel destination. In the last few years, the city has witnessed a huge influx of patients seeking a range of medical treatments. Patients come to the city seeking complex surgeries and fertility solutions. The IT hub has a network of world class medical facilities across the city and the best IVF centre in Basaveshwaranagar–an upscale residential district in West Bengaluru. The district is well connected with local areas like Nandini Layout, Vijayanagar, Sunkadakatte, Mahalakshmi Layout, and Rajajinagar, which make it easier for local families to access the clinic.
The Nova IVF centre in Basaveshwaranagar is committed to providing patients the finest quality medical and surgical care with cutting-edge facilities. All our centres are designed to provide the same standard of care and personalised treatment, while they stay updated with the latest fertility procedures and technology. The IVF centre in Basaveshwaranagar has some of the best doctors in the field who are dedicated to providing couples struggling with infertility with the highest chance of becoming parents.
OUR IVF SPECIALISTS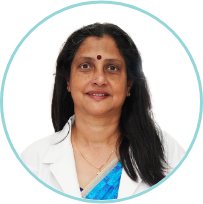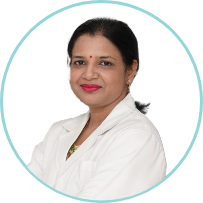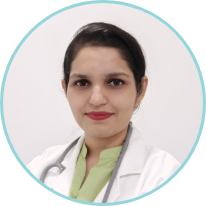 Dr. Rubina Pandit
MD (OBG) – PGIMER, Chandigarh, Fellowship in Reproductive Medicine (RGUHS)
5+ Years of experience in Reproductive Medicine
IVF Specialist In Basaveshwaranagar, Bengaluru
BOOK YOUR APPOINTMENT
Services Offered by Nova IVF Fertility in Basaveshwaranagar
The IVF center in Basaveshwaranagar provides a comprehensive list of services for couples of all ages and backgrounds who want to start a family. The team of specialists will guide their patients about the best possible solution based on their conditions. We ensure that the patient is completely apprised about the advanced diagnostic procedures and the resulting diagnosis, before they select the best course of treatment that they are comfortable with. At the Nova IVF centre in Basaveshwaranagar, we will work with you in developing the best treatment plan for your specific needs.
The centre offers a comprehensive range of advanced diagnostic techniques and speciality & sub-speciality treatments that include:
Why Choose Nova IVF treatment in Basaveshwaranagar?
We are dedicated to helping our patients have healthy babies by providing treatments that are effective, safe, and affordable. Nova IVF centre is today recognised among the leading fertility clinics in India for the following reasons:
Dedicated Team of Specialists:
The IVF center in Basaveshwaranagar has a competent team of IVF specialists, andrologists, embryologists and experts who work closely with each patient.
Fully- Equipped lab:
The Bengaluru centre is equipped with the best-in-class infrastructure, diagnostic tools, and equipment that help improve clinical outcomes.
Ten-year Legacy:
Established in 2012 in Basaveshwaranagar, the centre has gained recognition and trust of families across the city and beyond.
Result-oriented Services:
Nova IVF clinics have had over 70,000+ successful IVF pregnancies.
High Success Rates:
We have high success rates and have been ranked amongst the best centres in the country.
Take your first step towards
parenthood with India's
Award winning fertility chain.
Need help? Talk to our fertility experts.
08049436678
Maximise your chances of pregnancy
Find an IVF Specialist
Nova IVF Fertility, No. 869, Kade Complex, Dr. M.C. Modi Eye Hospital Road, West of Chord Road, 2nd Stage, Basaveshwara Nagar, Bengaluru - 560 086