Fertility Clinic Basaveshwaranagar
IVF Centre and Fertility Clinic in Basaveshwaranagar
Nova IVF Fertility, No. 869, Kade Complex, Dr. M.C. Modi Eye Hospital Road, West of Chord Road, 2nd Stage, Basaveshwara Nagar, Bengaluru - 560 086
Nova IVF Fertility in Basaveshwaranagar, Bengaluru started in 2012. With more than 62 centres, 42 cities and over 53,000+ IVF pregnancies, Nova has become a recognised name in effective and result oriented fertility healthcare services.
The Nova IVF Fertility centre in Basaveshwaranagar is approached by couples from Sunkadakatte, Nandini Layout, Mahalakshmi Layout, Rajajinagar and Vijayanagar.
Our clinics are equipped with best-in-class infrastructure, state of the art diagnostic tools and equipment. At Nova IVF Fertility, Basaveshwaranagar, fertility diagnostics and devices help assess male and female fertility treatments giving couples the highest chance of enjoying parenthood. Reproductive healthcare needs cutting edge technology, updated treatment protocols and trained IVF specialists who in turn provide a ray of hope to couples who need assistance.
Nova IVF Fertility always updates itself latest with respect to fertility treatments and takes every case as a challenge. The highly qualified team at Nova including IVF specialists, andrologists, embryologists, nurses, laboratory diagnosis staff and gynaecologists are world-class experts in their respective fields and approach every couple with compassion and respect privacy concerns.
Our team at Nova ensures that our patients are taken care of at every step of your fertility journey. We also provide 0% EMI for our patients through a third-party provider.
Services Offered:
Infertility assessment
Blood Tests
Semen Analysis
Intrauterine insemination (IUI)
In Vitro Fertilisation (IVF)
Endometrial Receptivity Array (ERA)
Testicular Sperm Aspiration (TESA)
Percutaneous Epididymal Sperm Aspiration (PESA)
DNA Fragmentation Index
Intracytoplasmic Sperm Injection (ICSI)
Cryopreservation: egg, Sperm, Oocyte
Donor Program : Sperm / Egg / Embryo
Laparoscopic surgeries
Hysterosalpingogram (HSG)
Beta HCG
Our fertility doctors & IVF specialists
Our doctors are backed ably by world-class infrastructure and highly skilled embryologists who follow guidelines prescribed internationally such as ESHRE and also adhere to ICMR guidelines. Our treatment plans are personalised for each patient to maximise their chances of a positive pregnancy. In-house counselors offer personalised and continuous support throughout the treatment process.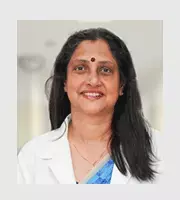 MD (OBG), Diploma in Reproductive Medicine (Germany)
IVF Specialist In Basaveshwaranagar, Bengaluru
Book an Appointment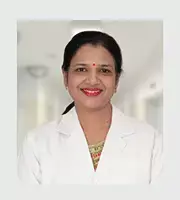 M.D.(OBG), FNB
IVF Specialist In Basaveshwaranagar, Bengaluru
Book an Appointment
MD (OBG) – PGIMER, Chandigarh, Fellowship in Reproductive Medicine (RGUHS)
IVF Specialist In Basaveshwaranagar, Bengaluru
Book an Appointment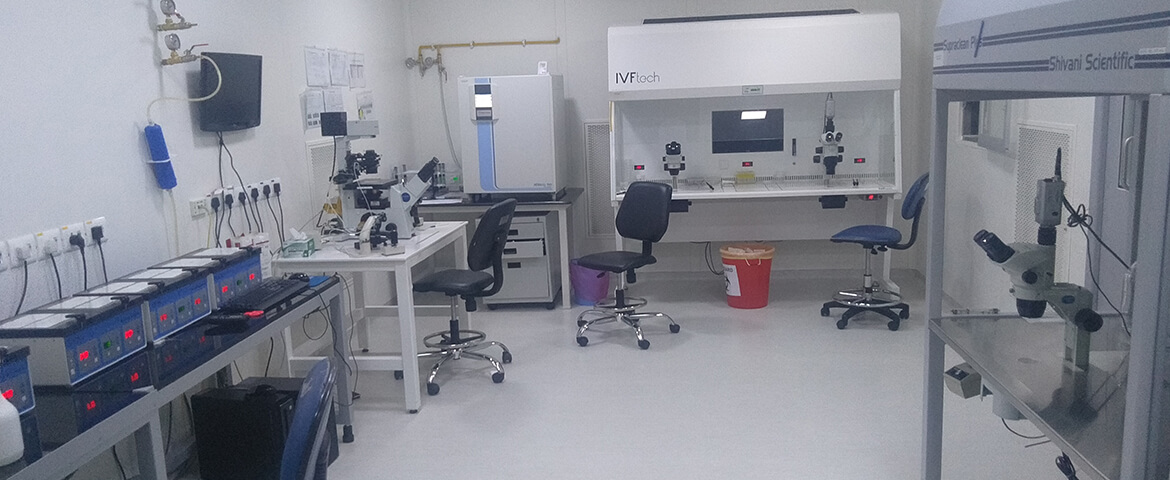 Nova IVF Fertility, No. 869, Kade Complex, Dr. M.C. Modi Eye Hospital Road, West of Chord Road, 2nd Stage, Basaveshwara Nagar, Bengaluru - 560 086
After arrival at Kempegowda International Airport, you can avail transport facilities like private taxis/cabs, buses. Bus Route: Volvo Bus (BMTC), KIAS-9 from Devanahalli-KIA to Majestic (KBS) Time taken from Airport: 2hrs. Bus Route: Bus Route (KBS/BMTC) 96-G, 89-A, 89-C change bus from Majestic (KBS), time taken 30 mins to Nova IVF Fertility, Rajajinagar: Modi Eye Hospital Bus stop) also Metro Green Line From Majestic to Rajajinagar (walk 15 Min from Rajajinagar Metro station to Nova IVF Fertility) For more information on the Bangalore airport visit http://www.bengaluruairport.com
Nearest Railway Station: Bangalore City Jn. /Yeshwantpur/Hosur Bus Route: Bangalore City/Majestic (KBS): Route No- 96-G, 89-A, 89-C Time taken: 30 Minutes also Metro Green Line from Majestic to Rajajinagar, walk 15 Min from Rajajinagar Metro station to Nova IVF Fertility. Time taken: 20 minutes; Yeshwanthpur to Nova IVF Fertility, Rajajinagar: Modi Eye Hospital Bus stop: Route (BMTC) 180, and Metro Green Line from Yeshwantpur to Rajajinagar, walk 15 mins from Rajajinagar Metro station to Nova IVF Fertility. Time taken: 30mts
Taxi: Taxi For Sure (080-60601010), City Taxi (080-60600700), Your Cabs (080-49174988), Fast Track City Taxi (080-28889999),Mega Cabs (080-47474747), Meru Cabs (080-44224422), Bangalore City Taxi (080-4155 2222) Bus: From Majestic (KBS) Route No.- 96-G, 89-A, 89-C Time taken: 30 Minutes. Special bus services are available from Satellite to Majestic (KBS). No direct bus facility is available from Satellite Bus Terminus to Rajajinagar) Long route bus service (Kallada/VRL/KSRTC/Airavat/National) is available from all nearby states (Tamil Nadu/Kerala/Andhra Pradesh). Auto: Auto-rickshaws (autos) can be availed from any part of the city.
FAQ on Clinic detail Page - Basaveshwaranagar
Book Your Appointment
Patient Testimonials
Experience of complete Nova IVF Rajaji Nagar Branch was Awsome. I would like to thank Dr. Pinto & Dr. Sunita, Dr. Uma, Nurses & Support Staff through out process. Dr Pinto was always listeing to our doubt carefully and guiding us, because of which we are enjoying our pregnancy journey. Dr.Uma was also answering our calls on regular basis. Overall superb experience.
Mrs. SS
Hello all ? Best experience with nova hospital they solve all the kind of pregnancy problems with more care and love as we enter the nova centre a new hope raise within us .... thanks for service nova team I specially recommend Doctor Rubina mam a marvellous friendly doctor understands each problem .... of us as if now I am 3rd month pregnant in each step she guides me .... thanks a lot for your love ,care and your motivation..... be blessed to many more ??
Shilpa S
We are referred to Dr. Pallavi Prasad and got very best diagnosis of problem and treatment. We are blessed and many thanks to Dr. Pallavi Prasad and Nova Clinic team. You are best we know. Highly recommend Nova IVF and especially Dr. Pallavi Prasad. Thank you.
Rahman Mujeeb
Felling very happy to be in Nova IVF center in Basveswarnagar with Dr. Pallavi prasad mam. I had got married for 2 and half year and we didn't had any hope on child. Finally we spoke to Dr. Pallavi prasad and she gave good confidence and attempted IUI, now our dream came true where now I am 3 and half month pregnant with good healthy baby in me.
Asha Nadiya
I am Soo much glad I got Dr Aviva pinto maddam at right time ... Bcoz of her I got pregnant I'm thankful to her d her time.. I wish ua hospital grow day by day ...tnxx alottt Aviva mam.
Haleema s Roohulla
We are very Happy to share that after a long waiting of 7 years we heard good news.NOVA IVF made our dream filled with lot of happiness.Hospitality is very good. Thanks.
Gajendra Sreerama
Would like to appreciate the staff at NOVA IVF, Basaveshwar Nagar for being very prompt and helpful with appointments and queries. They have gone out of their way to help me when I reached out. Special thanks to my Doctor, Dr. Aviva Pinto for her timely advice, treatment, compassion and assurance, that has always put me at ease.
Esta Claudine Louis
The treatment is very nice. Our relative referred us here. Follow up, time to time reminders, the environment everything is good here. We are now pregnant and very happy about the service in nova
Sathish
Take your first step towards
happiness with India's
Trusted Fertility Chain