1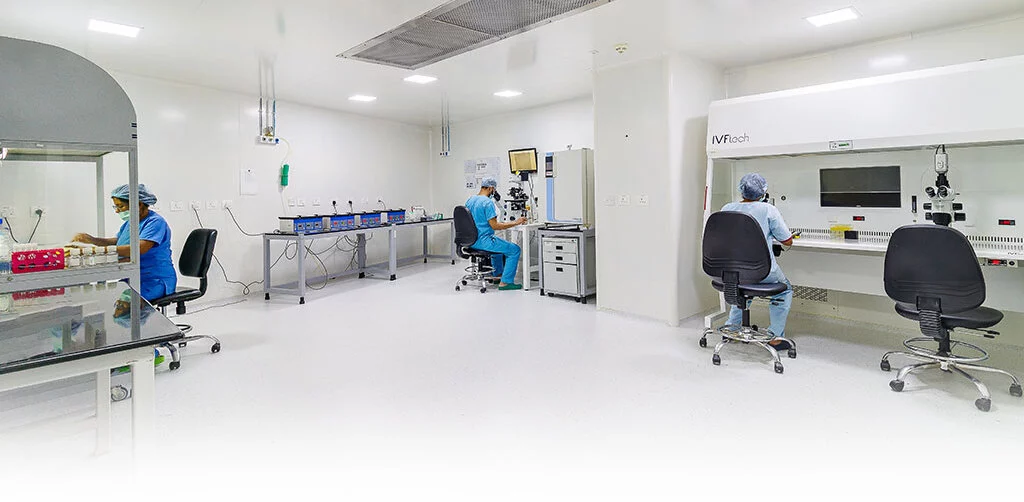 IVF Fertility in Kharadi
Pune has a network of clinics and super speciality hospitals run by highly skilled doctors and surgeons. The city provides advanced healthcare facilities for patients in need of complex treatments for heart issues, cancer, orthopaedic surgery, or infertility. Pune is known for providing high-quality medical care at reasonable prices. Also, the city is equipped with state-of-the-art facilities and technology, assuring that patients get only the best treatment. Another advantage is that visitors can avail of affordable accommodations and easy access to local facilities. Pune has a robust healthcare environment, which, together with the city's affordability, checks all the boxes for patients seeking medical treatments in Maharashtra and India.
Nova IVF Fertility has achieved a commendable milestone of enabling over 70,000 healthy IVF live births since its establishment two decades ago. Also, the clinic is recognised as one of India's largest reproductive fertility chains, with a presence in 68+ locations across 44 + cities in the country. The clinic has established three clinics in Pune, which are in Baner, Lulla Nagar, and an IVF centre in Kharadi, which has won an award for 'Integrated IVF Team of the Year (West)' in 2023. Building on Nova IVF's legacy of success and innovation, the Kharadi centre remains steadfast in its commitment to helping families achieve their dream of parenthood.
OUR IVF SPECIALISTS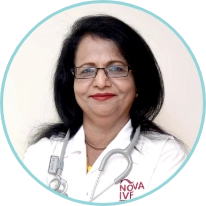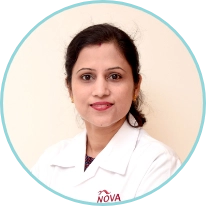 Dr. Nisha Pansare
MBBS, DNB (OBG), DGO, MNAMS, Fellowship in Reproductive Medicine (ICOG)
12+ Years of experience in Reproductive Medicine
IVF Specialist In Kharadi, Pune
BOOK YOUR APPOINTMENT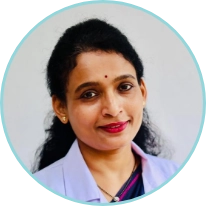 Dr. Rupali Tambe
MBBS, DGO, DNB, Fellowship from the Institute of Human Reproduction
11+ Years of experience in Reproductive Medicine
IVF Specialist In Kharadi, Pune
BOOK YOUR APPOINTMENT
Services Offered by Nova IVF Hospital in Kharadi
The IVF centre in Kharadi has created an inviting and fully-equipped environment to improve the chances of a successful pregnancy for each patient. To assist you on your path to parenthood, our facility provides a variety of treatment options all in one place. You can expect top-notch care backed by cutting-edge technology, specialised expertise, and complete reproductive services.
The IVF centre in Kharadi provides the following range of services:
Why Choose Nova IVF Centre in Kharadi?
At our IVF clinic in Kharadi, we leverage the synergy of advanced technologies and trusted medical expertise to meet your fertility goals. Our dedicated team employs cutting-edge procedures to optimise your chances of achieving a successful pregnancy, establishing us as a leader in both effective and compassionate fertility care.
Advanced IVF Technologies:
At the IVF center in Kharadi utilises advanced reproductive technology, personalised therapy, optimised protocols, and state-of-the-art system called RI Witness. This advanced electronic tracking and witnessing system utilises radio frequency ID technology to closely monitor all IVF laboratory procedures. The lab is also equipped with Advanced blastocyst culture system and transfer, double stimulation protocol and blastocyst vitrification (freeze-all IVF) to protect the development of the embryo. The personnel at the centre have received comprehensive training and are actively involved in utilising the latest advancements in Time-Lapse Technology and Preimplantation Genetic Testing for the best outcome.
Medical Expertise You Can Trust:
At IVF centre in Kharadi, you can place your confidence in our medical expertise, backed by a diverse team of embryologists, gynaecologists and specialists dedicated to fertility care. We've garnered numerous accolades that testify to our commitment to quality and patient care, including the prestigious 'IVF Chain of the Year (National)' and 'Excellence in Customer Care & Support (National)' by the ET Healthworld National Fertility Awards in 2021. These awards not only acknowledge our clinical excellence but also highlight our dedication to providing exceptional customer service. In a landscape crowded with healthcare providers, our consistent recognition on a national level distinguishes us as a trusted leader in fertility care.
Goal To Succeed:
The primary goal at the IVF center in Kharadi is to ensure the best possible outcome for the patient's fertility journey. We achieve this by leveraging advanced technologies, adhering to evidence-based practices, and offering personalised treatment plans tailored to your unique needs. Our dedicated team of experienced fertility specialists, embryologists, and specialists work tirelessly to optimise your chances of a successful pregnancy. We understand that the IVF process can be emotionally and physically demanding, so we offer comprehensive support services, including counselling and educational resources, to empower you throughout your treatment. Our commitment to success in IVF outcomes serves as the cornerstone of our patient-centred approach.
Take your first step towards
parenthood with India's
Award winning fertility chain.
Need help? Talk to our fertility experts.
08049388781
Maximise your chances of pregnancy
Find an IVF Specialist
Nova IVF Fertility, S.No. 12/1/1, 1/2 C, Kranti Nagar, Kharadi, Pune – 411 014