1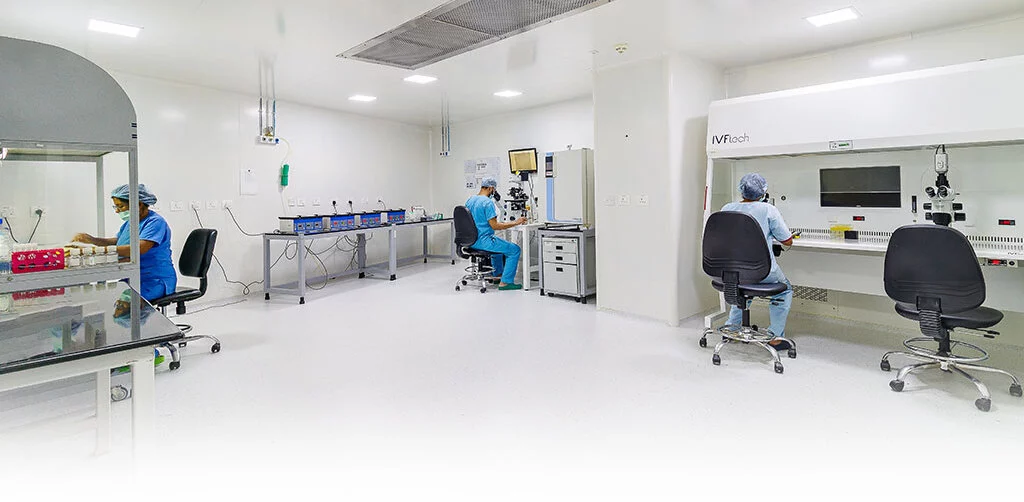 Fertility Center in Andheri
Mumbai is considered one of the fastest developing medical destinations in the country. In the last two decades, with the support of the government, the city has developed many super speciality hospitals, medical research, and diagnostic centres, many of which are managed by highly qualified and experienced medical specialists. The city has witnessed an inflow of patients from neighbouring countries like Egypt, Kenya, and UAE, and other countries like Canada, China, Russia, Sri Lanka, South Africa, and USA seeking complex surgeries and treatments.
Nova IVF Fertility has established five centres across Mumbai in Chembur, Mira Road, Thane, Vashi and an IVF center in Andheri. The centres are staffed with a team of experienced and qualified doctors who provide the latest treatments for intending parents, as well as couples who have experienced unsuccessful results in the past. With 68+ centres located across 44+ cities in India, the multi-award-winning fertility chain has successfully assisted in over 70,000 healthy IVF pregnancies.
OUR IVF SPECIALISTS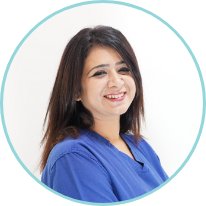 Dr. Sulbha Arora
MD, DNB (OBG), Fellowship in Basic & Advanced Assisted Reproductive Techniques (Israel)
24+ Years of experience in Reproductive Medicine
IVF Specialist In Andheri, Mumbai
BOOK YOUR APPOINTMENT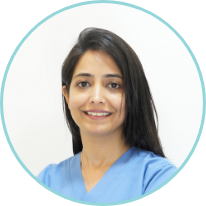 Dr. Ritu Hinduja
MD, MRM (UK), DRM (Germany), Fellowship in Reproductive Medicine (India, Spain, Israel)
12+ Years of experience in Reproductive Medicine
IVF Specialist In Andheri, Mumbai
BOOK YOUR APPOINTMENT
Services Offered by Nova IVF Fertility Centre in Andheri
Nova IVF centre in Andheri is at the forefront of technology-driven fertility services in Mumbai. The Andheri centre provides a suite of advanced treatments that include in vitro fertilization (IVF), ICSI or intracytoplasmic sperm injection, embryo freezing, and preimplantation genetic testing (PGT). The centre is equipped with state-of-the-art facilities and is committed to leveraging technology to enhance your chances of success.
The Nova IVF Fertility Andheri Centre provides a range of cutting-edge technology treatments comprising:
Why Choose Nova IVF Centre in Andheri?
The Nova IVF clinic in Andheri is committed to offering personalised reproductive care to their patients. At the Andheri centre, we sustain high medical and surgical standards with state-of-the-art facilities. We evaluate each case with compassion and sensitivity. Our staff is always available for you, as our patient, and we encourage you to ask as many questions as needed, as there's no such thing as too many questions.

State of the art Technology: The IVF clinic in Andheri employs the most advanced reproductive technology to increase your chances of success. Our state-of-the-art lab utilises RI Witness a cutting-edge electronic tracking and witnessing system that employs radio frequency ID technology to ensure quality.
Tailored Treatment:
We recognise the uniqueness of each individual and situation. As a result, at the IVF hospital in Andheri, we provide personalised care, offering the best evaluations, diagnoses, and treatments for both male and female infertility. Our patient-oriented and supportive environment is something we take great pride in.
Legacy Of leadership:
Since our establishment 10 years ago, we have been dedicated to assisting couples on their fertility journey in every possible manner. At the IVF hospital in Andheri, our aim is to apply embryology science to real-life patient care. We provide support throughout the process of translating scientific advancements into practical applications, all for the benefit of our patients. Nova IVF fertility clinics' combined record has crossed 70,000+ successful IVF pregnancies and counting. This is a testament to the expertise and experience of its fertility specialists and the effectiveness of its treatment protocols. This significant achievement showcases the trust and assurance that couples worldwide have in Nova IVF centres, making them a leading fertility solutions provider.
Take your first step towards
parenthood with India's
Award winning fertility chain.
Need help? Talk to our fertility experts.
08049436678
Maximise your chances of pregnancy
Find an IVF Specialist
Nova IVF Fertility, Unit No. 101, 1st Floor, Sharayan Audeus Building, Above Hard Rock Café, Near Fun Republic Lane, Veera Desai Road, Andheri West, Mumbai - 400 058