Fertility Clinic Coimbatore
Best IVF Centre in Coimbatore: Advanced Fertility Solutions
Nova IVF Fertility, LTL Building, D.No.1334/3, First Floor, Avinashi Road, Peelamedu, Coimbatore - 641 004
Nova IVF Fertility has over 62 centres and 42 cities across India and Bangladesh. In the last 8 years, we have proudly reached over 70,000+ IVF pregnancies. Our experienced teams of IVF and infertility specialists treat patients with standardised protocols and execute proven results.
Nova IVF Fertility (NIF) in Coimbatore is located in Peelamedu not only sees a high patient influx from other cities like Mettupalayam, Pollachi, Palladam, Tirupur, Sathyamangalam, Gobichettipalayam, Dharapuram, Uthamapalayam, Dindugal, Palladam, Erode etc in Tamil Nadu. The world-class facilities at NIF Coimbatore makes fertility diagnosis comprehensive and aids in the treatment of female and male fertility issues. State-of-the-art infrastructure, expert embryologists, paramedical staff and fertility specialists, gives Nova IVF an edge over other fertility centres.
Nova IVF Fertility in Coimbatore offers couples a chance at parenthood using its wide variety of basic, standard and advanced fertility and reproductive healthcare solutions. Infertility concerns at our IVF clinic in Coimbatore are handled with the utmost care and sincerity. No hidden costs are levied plus billing is transparent and affordable. Patients are also offered 0% EMI. We ensure that all our IVF centres follow international treatment protocols and standards.
The IVF clinic in Coimbatore is led by trained and experienced gynaecologists, infertility specialists, andrologists, nurses, and embryologists and counsellors who work with empathy and precision. Advanced experts at fertility clinics handle the most difficult of cases are pioneers in setting IVF success rates.
When it comes to fertility treatments, Nova stands out due to its facilities, high standards and treatment protocols. It is an organised institute aimed at providing the best reproductive treatments in India and Bangladesh.
Services Offered:
Infertility assessment
Blood Tests
Semen Analysis
Intrauterine Insemination (IUI)
In Vitro Fertilisation (IVF)
Intracytoplasmic Sperm Injection (ICSI)
Magnetic Activated Cell Screening (MACS)
Pre-genetic Testing (PGT)
Hysterosalpingogram (HSG)
Beta HCG
Our fertility doctors & IVF specialists
Our doctors are backed ably by world-class infrastructure and highly skilled embryologists who follow guidelines prescribed internationally such as ESHRE and also adhere to ICMR guidelines. Our treatment plans are personalised for each patient to maximise their chances of a positive pregnancy. In-house counselors offer personalised and continuous support throughout the treatment process.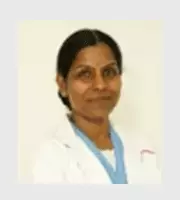 MD, DNB, MNAMS, MSc. (Reproduction & Development) (UK)
IVF Specialist In Peelamedu, Coimbatore
Book an Appointment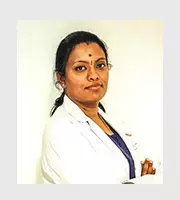 MS (OBG), DNB, MNAMS, FRM, Dip Reproductive Medicine (Germany)
IVF Specialist In Peelamedu, Coimbatore
Book an Appointment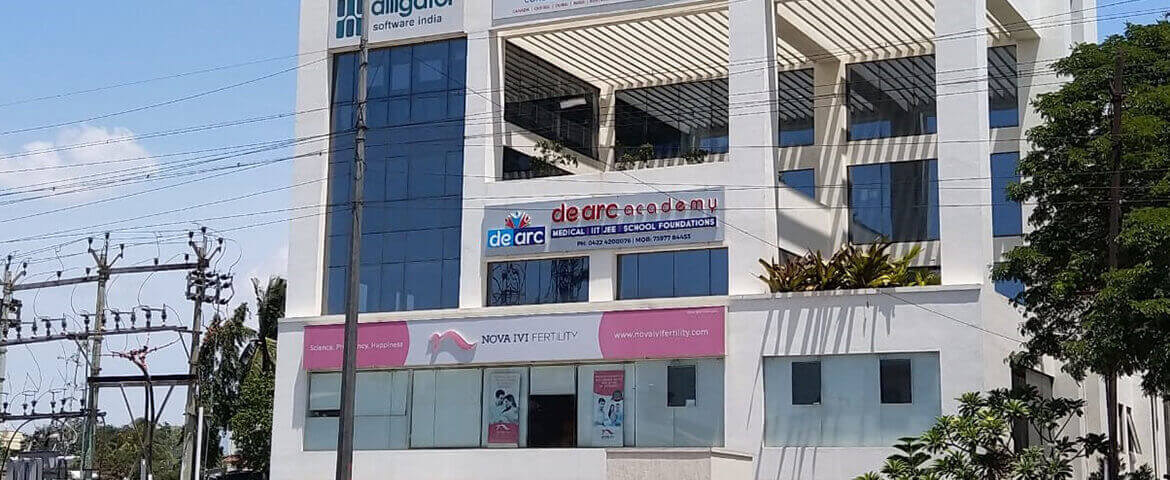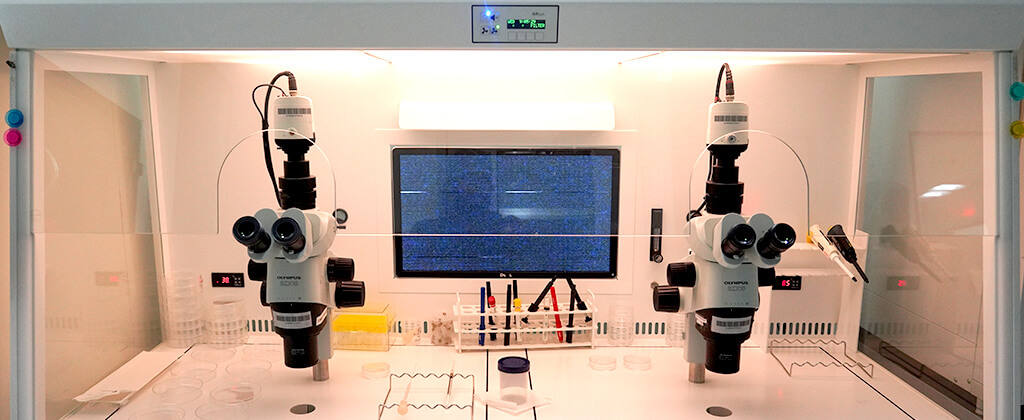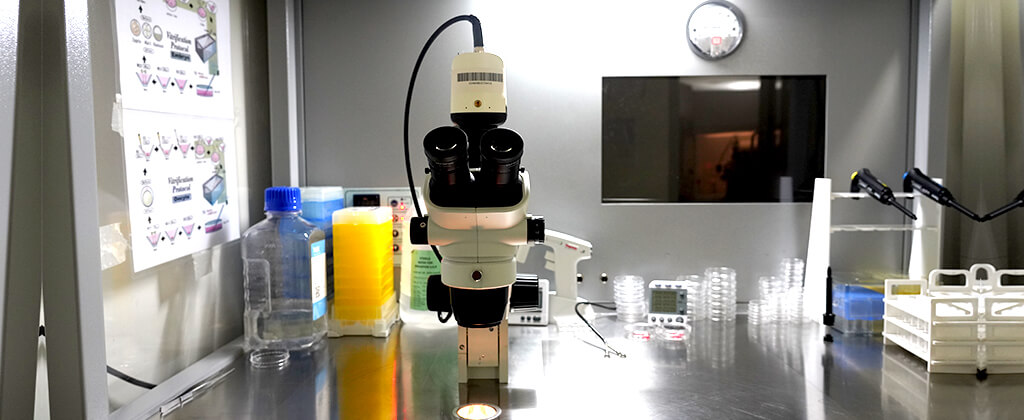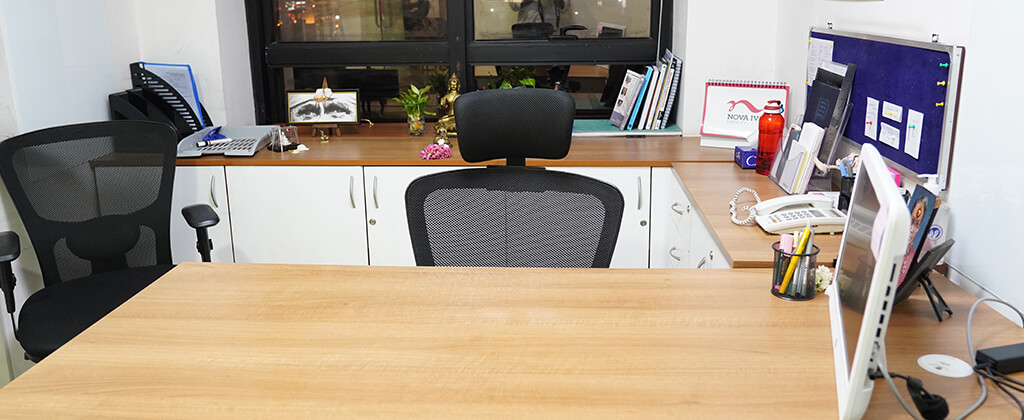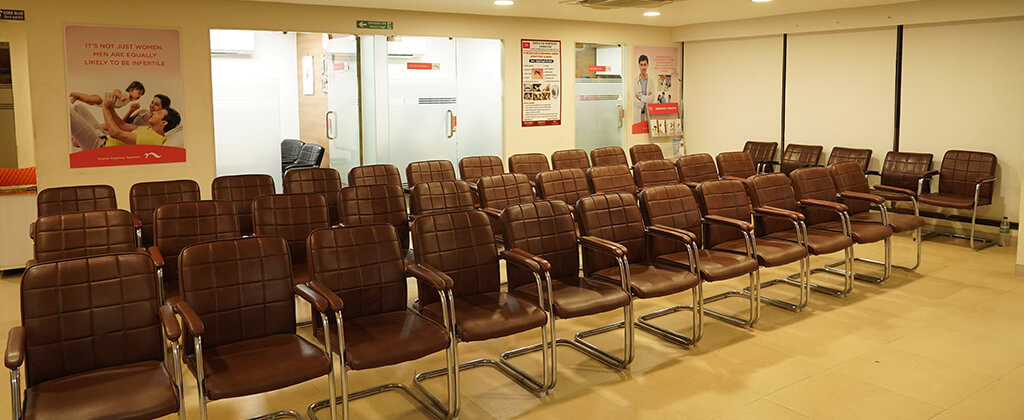 Nova IVF Fertility, LTL Building, D.No.1334/3, First Floor, Avinashi Road, Peelamedu, Coimbatore - 641 004
After arrival at Coimbatore International Airport, you can avail transport facilities like private taxis/cabs, buses. [Bus Route: City Corporation Bus (TNSTC), (from Citra / Airport Bus Stop to Suguna Kalyana Mandapam Bus Stop [Nova IVF Fertility, Avinashi Road, Peelamedu] Time taken from Airport: 0:20 Min. For more information on the Coimbatore airport visit: http://www.coimbatoreairport.com
Nearest Railway Station: Coimbatore City Jn. & Podanur Jn. Bus Route: City Corporation Bus (TNSTC) [Coimbatore City Jn.] Railway Junction Bus Stop to Suguna Kalyana Mandapam Bus Stop [Nova IVF Fertility, Avinashi Road, Peelamedu] Time taken: 00:20 Min, Podanur Jn Railway Junction Bus Stop to Ukkadam Bus Stand to Suguna Kalyana Mandapam Bus Stop [Nova IVF Fertility, Avinashi Road, Peelamedu] Time taken: 00:45 Min For more information on Indian railways: https://sr.indianrailways.gov.in
Taxi: Red Taxi (0422-4567890), Fast Track (0422-2200000), Go Taxi (0422-44556677), Taxi Taxi (0422-4050607), Few Mobile App Taxi & Auto Services Ola Cabs, Uber and for Ladies Pink Taxi Bus: From Gandhipuram Central Bus Stand & Thiruvalluvar Bus Stand distance is 5.5 kms and time taken: 25 min, Ukkadam Bus Stand distance is 7.7 kms and time taken: 30 min, Singanallur Bus Stand distance is 5.7 kms and time taken: 20 min and Meetupalayam Road - New Bus Stand distance is 10 kms and time taken: 45 min Long route bus service (SETC / TNSTC) is available from all nearby states (Karnataka/Kerala/Andhra Pradesh). For more information on Tamil Nadu Transport: https://coimbatorecitybus.com / https://www.tnstc.in Auto: Auto-rickshaws (autos) can be availed from any part of the city.
FAQ on Clinic detail Page - Coimbatore
Patient Testimonials
We dedicate our wishes and love to our beloved Nova IVF Fertility, Dr. Meenakshi Priya and for the staffs who took care us with love and affection. Our heartfelt wishes for NOVA to grow higher and higher and spread happiness.
Mrs Dhanalakshmi
My name is Lazer and my wife's name is Rosemary. Since we are married for 10 years and have no baby we approached NOVA IVF FERTILITY. Each and everyone in the hospital took care of us. I am very happy that my wife is pregnant right now. A crore of thanks of NOVA IVF FERTILITY.
Mr & Mrs Rosemary
We don't have baby for past 10 years. After coming to nova IVF fertility, I am pregnant now. My sincere thanks of Dr. Latha. Everyone at nova took care of us like a family. Even though we can gone to many hospitals, i got the positive vibration only after steeping into nova. Thank you all!
Mrs Sathyapriya
My great thanks to Dr. Meenakshi Priya mam, After lots of struggle we got a place NOVA in which we forgot our worries, pain,etc., Each and everyone in this center are supporting and show great care on us. My baby is lucky to grow in this centre. We both are happy and very very thankful to all the staffs in the center. I will never forget this lifelong. I am waiting for my little and tiny "GOD'S GIFT" to come soon. My heartful thanks to Renu mam, Jeevitha mam, Mercy, Anitha and Yuvarani.
THANK YOU ONCE AGAIN.
Mrs Santhya
our long awaiting happiness has become true now. Thanks to nova center and doctors who supported us. Dr. Latha and Dr. Rajeswari supported us a lot and provided great support in every smoment.
Also staff members supported us a lot. Thanks to everyone who helped us in making our dream become true.
Patient at Nova IVF, Coimbatore
I would like to mention the quality of treatment that I got from NOVA, and it is really very excellent. The warmth and friendliness of the staff members are very good here. After a lot of struggle I conceived a baby through this centre. Now I would like to give my thanks to Dr. Meenakshi Priya for the treatment and care towards us. If I get a chance definitely I will recommend the service of the centre to other people. Once again my heartfelt thanks to Raji mam, Renu mam, each and every staff working in this centre.
Mrs Reena Mary
Take your first step towards
happiness with India's
Trusted Fertility Chain