RR Nagar
IVF Centre and Fertility Clinic in RR Nagar
Nova IVF Fertility, 1141, 2nd FLOOR, Jawaharlal Nehru Rd, BEML Layout 3rd Stage, RR Nagar, Bengaluru, Karnataka 560098
Nova IVF Fertility, Raja Rajeswari Nagar (RR Nagar), Bangalore is Nova IVF's 4th Center in the city of Bangalore. With this IVF clinic Nova IVF will cater to couples seeking fertility treatment in the Southwestern part of Bangalore. Nova IVF Clinic offers fertility services with complete transparency so that infertile couples will take informed decision when they start their fertility treatment.
Situated in the residential neighborhood area the IVF clinic services couples residing in and around areas of Banshankari, Uttarahalli, Ullal, Mallasandra, Bidadi, Hajjala, Kumbalgodu, Thavarakere, Ramnagara, Channapatna, Maddur etc.
Our fertility specialists Dr Rajitha and Dr. Rubina in the RR Nagar center have deep commitment when it comes to patient safety and confidentiality. We continuously strive for excellence and improve our standards of clinical care. Our state-of-the-art IVF labs are equipped with advanced infrastructure and the embryologists perform advanced IVF techniques be it PGT, ERA (Endometrial Receptivity Array), DFI (DNA Fragmentation Index) or using AI and RI witness to aid better pregnancy outcomes.
Nova IVF fertility clinic in RR Nagar will be treating couples seeking male fertility treatment or female fertility treatment. The centre performs fertility treatments which includes basic medical management, Ovarian Stimulation to basic and advanced IVF for couples with multiple IVF failures or recurrent miscarriages. The IVF lab in RR Nagar, Bangalore offers diagnostic tests for fertility work-up and beta HCG to identify the outcome after an IVF procedure. Surgical procedures are performed for female and male to resolve fertility issues that will ensure a better outcome after an IVF procedure.
Services Offered:
Infertility assessment

Blood Tests

Semen Analysis

Intra- uterine Insemination (IUI)

In-vitro Fertilisation (IVF)

Intracytoplasmic Sperm Injection (ICSI)

Pre-genetic Testing (PGT)

Testicular sperm aspiration (TESA)

Percutaneous Epididymal Sperm Aspiration (PESA)

Cryopreservation
Our fertility doctors & IVF specialists
Our doctors are backed ably by world-class infrastructure and highly skilled embryologists who follow guidelines prescribed internationally such as ESHRE and also adhere to ICMR guidelines. Our treatment plans are personalised for each patient to maximise their chances of a positive pregnancy. In-house counselors offer personalised and continuous support throughout the treatment process.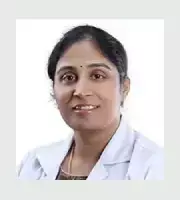 MBBS, MS(OBG), Fellowship in Infertility
Fertility Specialist, RR Nagar, Bangalore
Book an Appointment
MD (OBG) – PGIMER, Chandigarh, Fellowship in Reproductive Medicine (RGUHS)
IVF Specialist In RR Nagar, Bengaluru
Book an Appointment
Nova IVF Fertility, 1141, 2nd FLOOR, Jawaharlal Nehru Rd, BEML Layout 3rd Stage, RR Nagar, Bengaluru, Karnataka 560098
Take your first step towards
happiness with India's
Trusted Fertility Chain