1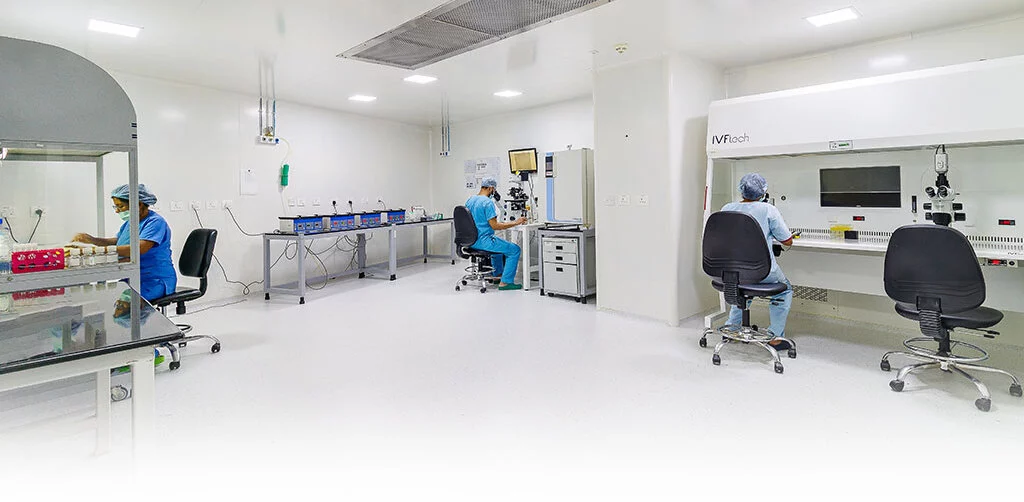 Best IVF Centre In Erode
Erode, a vibrant city situated in the southern Indian state of Tamil Nadu, holds a distinct place in the heart of the region. As the seventh-largest urban agglomeration in Tamil Nadu, it follows in the footsteps of prominent cities like Chennai, Coimbatore, Madurai, Tiruchirapalli, Tiruppur, and Salem, showcasing the state's dynamic urban landscape. Erode is not only a bustling hub but also serves as the administrative headquarters of the Erode district.
Nova IVF Centre in Erode is dedicated to providing exceptional reproductive services through the use of state-of-the-art technologies. Our clinic offers a comprehensive range of services and treatments that leverage advanced medical technology. Our team of fertility specialists is committed to supporting couples on their journey to parenthood and specializes in treating both male and female infertility. Nova IVF Fertility is one of the largest fertility chains in India, with a network of 68 clinics in 44 cities across the country. This extensive network allows us to deliver high-quality, specialized reproductive care in a location that is convenient for you.
Services Offered in Nova IVF Fertility Centre Erode
What sets the Nova IVF Centre in Erode apart is the combination of cutting-edge IVF technology and a supportive environment. We spare no effort in providing you with the best fertility care. We are more than just a fertility clinic; we are committed to helping you realize your dreams of starting a family.
The IVF Centre in Erode offers a wide range of advanced diagnostic procedures and specialized treatments, including:
Why Choose Nova IVF Centre in Erode?
Nova IVF is dedicated to achieving successful outcomes for our patients. We are committed to helping patients achieve healthy IVF pregnancies and realize their dream of starting a family. Our IVF clinic in Erode stands out due to our commitment to excellence in the following areas:
Approach & Protocols:
Effective fertility treatment relies on clear communication and precise timing. Our team of IVF specialists, embryologists, and fertility nurses work together to provide you with the most accurate and timely advice. Our medical team consists of experienced doctors, supported by state-of-the-art infrastructure and highly skilled embryologists. We strictly adhere to internationally recognized guidelines from the European Society of Human Reproduction and Embryology (ESHRE) and the protocols outlined by the Indian Council of Medical Research (ICMR). This commitment to global and national standards ensures that we provide the highest quality of fertility treatments, aligning with best practice recommendations from around the world.
Our Track Record:
Each year, our dedicated team, including doctors, specialists, and staff, helps numerous couples realize their dreams of becoming parents. The Erode IVF Centre successfully treats over a thousand couples every year, contributing to the collective track record of Nova IVF clinics, which has helped over 70,000 couples achieve successful IVF pregnancies. Our commitment to excellence has been recognized through numerous awards, including "Best Healthcare Brand of 2023," and winning the "IVF Chain of the Year (National)" at the ET Healthworld National Fertility Awards in 2021. This means that each center maintains the benchmark for quality care, ensuring that patients can expect the same level of expertise and state-of-the-art treatment options at the IVF Centre in Erode or any Nova IVF center they choose.
Leveraging Technology:
Technology plays a crucial role in fertility treatments. For a higher likelihood of a successful pregnancy, it is essential to use advanced and regularly updated technology. The best IVF Centre in Erode provides cutting-edge equipment, including laser-assisted hatching, high-tech ultrasonic machines, laminar airflow systems, centrifuges, and binocular microscopes. The lab environment significantly influences the quality of IVF treatment, and we maintain rigorous cleanliness measures. Our state-of-the-art lab utilizes RI Witness, an advanced electronic tracking and witnessing system that employs radio frequency ID technology to monitor specialized procedures, enhancing overall outcomes. We also offer additional services such as fertility preservation to help patients achieve their dreams.
Take your first step towards
parenthood with India's
Award winning fertility chain.
Need help? Talk to our fertility experts.
08049436678
Maximise your chances of pregnancy
Find an IVF Specialist
Nova IVF Fertility, 55-113, Bhavani Main Rd, Asokapuram, Veerappanchatram, Erode, Tamil Nadu 638004