Fertility Clinic in Guwahati
Best IVF Centre in Guwahati: Advanced Fertility Solutions
Nova IVF Fertility, 6th Floor, 195, Dee Tee Tower, Above Pantaloons, Rukminigaon Village, G.S Road, Guwahati-781006
Nova IVF Fertility with 6 centres in eastern India running successfully is expanding its services to further east reaching out to the people of North-East. Nova IVF takes pride in launching its 1st IVF clinic in Guwahati which is the largest city in Assam. Guwahati is the gateway to all other 6 north eastern states and is the hub of trade and commerce, retail and marketing.
Expanded across India and Bangladesh, with 62 centres in 42 cities and 70,000+ successful IVF pregnancies Nova IVF clinic is not only known for its IVF success rates but also for its ethical, transparent and world-class reproductive healthcare treatment.
Nova IVF in Guwahati will cater to people from Meghalaya, Nagaland, Mizoram, Manipur, Arunachal Pradesh and Tripura providing global standard infertility services. Nova IVF in Guwahati is near to Mayanmar and would welcome patients from there as it does from Nepal, Bhutan and Bangladesh. Nova IVF in Guwahati is in a sprawling area of 6500 sq.ft with state of the art IVF laboratory, andrology lab, experienced and skilled IVF specialists, embryologists, andrologists, counsellors and nurses.
Nova IVF with its presence in Guwahati will help people of north-east to avail world class infertility services at their doorstep. Nova IVF in Guwahati would provide all services of infertility treatment like ICSI, IMSI, TESA, PGT, MACS, ERA etc.
Services Offered:
Infertility assessment
Blood Tests
Semen Analysis
Fertility enhancing surgeries for female and male
Intra-uterine Insemination (IUI)
In-virto Fertilisation (IVF)
Intracytoplasmic Sperm Injection (ICSI)
Pre-genetic Testing (PGT)
Testicular Sperm Aspiration (TESA)
Percutaneous Epididymal Sperm Aspiration (PESA)
Egg, sperm and embryo freezing
Our fertility doctors & IVF specialists
Our doctors are backed ably by world-class infrastructure and highly skilled embryologists who follow guidelines prescribed internationally such as ESHRE and also adhere to ICMR guidelines. Our treatment plans are personalised for each patient to maximise their chances of a positive pregnancy. In-house counselors offer personalised and continuous support throughout the treatment process.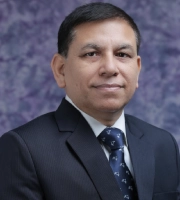 MBBS, MD (OBG), Training in Assisted Reproductive Technology at Institute of Reproductive Medicine at Kolkata, Training in In Vitro Fertilization, Institute of Research of Reproductive Health, Kolkata
Fertility Specialist in Guwahati
Book an Appointment
Nova IVF Fertility, 6th Floor, 195, Dee Tee Tower, Above Pantaloons, Rukminigaon Village, G.S Road, Guwahati-781006
Take your first step towards
happiness with India's
Trusted Fertility Chain