1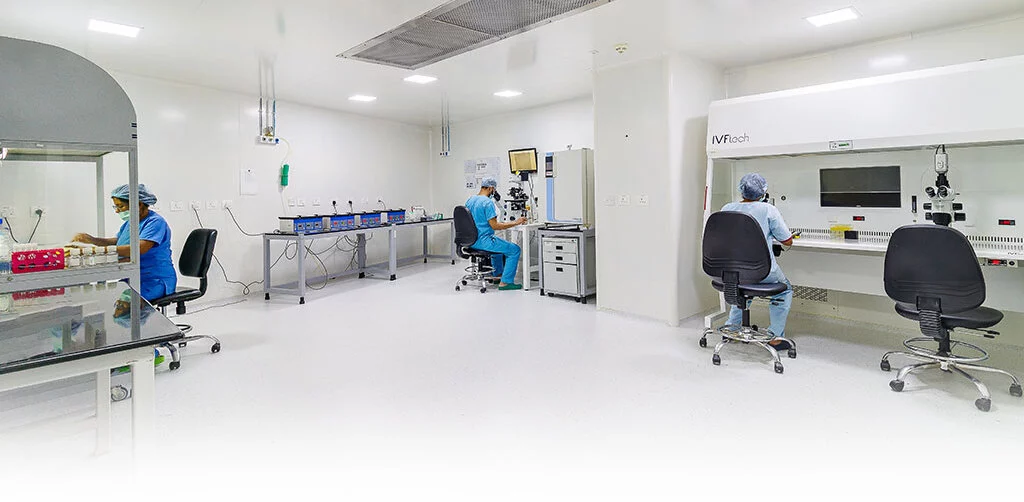 IVF Hospital in Guwahati
Guwahati serves as a key healthcare hub for North-eastern India. The city is equipped with modern medical centres and offers a range of specialised treatments and electives. It is home to an array of hospitals and clinics that attract patients from across the NE region and neighbouring countries like Nepal, Bangladesh, Bhutan. With a growing network of medical specialists opting to practice here, Guwahati has established itself as a centre of medical excellence. Additionally, one of its highlights is the seamless integration of the latest clinical practices with the highest level of reproductive care. Whether it's advanced surgical procedures, specialised treatments, or primary care, Guwahati is equipped to meet diverse healthcare needs.
Over the past two decades, Nova IVF Fertility has expanded and established 68 centres across 44 cities in India. This growth not only highlights our professional acumen but also underscores our commitment to delivering exceptional services in the domain of fertility treatment. Nova IVF Fertility has a strong track record of helping couples achieve their dream of being parents. We have enabled the birth of over 70,000+ successful IVF pregnancies.
OUR IVF SPECIALIST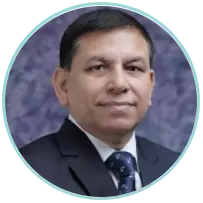 Dr. Ratul Dutta
MBBS, MD (OBG), Training in Assisted Reproductive Technology at Institute of Reproductive Medicine at Kolkata, Training in In Vitro Fertilization, Institute of Research of Reproductive Health, Kolkata
17+ Years of experience in Reproductive Medicine
Fertility Specialist in Guwahati
BOOK YOUR APPOINTMENT
Services offered at Nova IVF Hospital in Guwahati
The IVF center in Guwahati offers an extensive range of fertility services, meticulously designed to assist you on your path to parenthood. The Guwahati facility is equipped with state-of-the-art laboratories that enable our expert team to employ advanced technologies aimed at enhancing your likelihood of successful treatment.
Here is an overview of the specialised services we provide:
Why Choose Nova IVF treatment in Guwahati?
The IVF center in Guwahati constitutes an integral part of Nova IVF Fertility's extensive network committed to delivering both compassionate and cost-effective fertility solutions. They offer customised treatment plans and leverage state-of-the-art technologies and while complying with the global safety protocols. By maintaining the highest standards of clinical care and offering economically viable packages, the IVF centre in Guwahati encapsulates Nova IVF Fertility's mission to help couples expand their families.
Compliance With Global Protocols:
At the IVF centre in Guwahati, the specialists operate within a framework of world-class infrastructure. Complementing their expertise, our team of embryologists adhere to internationally recognised guidelines, including those outlined by the European Society of Human Reproduction and Embryology (ESHRE), as well as the Indian Council of Medical Research (ICMR). This stringent implementation of established protocols serves to maintain the highest calibre of care, thereby ensuring ethical and clinical excellence throughout the fertility treatment process.
Advanced Infrastructure:
The IVF clinic in Guwahati has embraced advanced technology, innovative and effective practices in ART. At each centre across India, Nova IVF employs a range of advanced technologies such as RI Witness, closed working chambers, artificial intelligence, and microfluidics to enhance patient outcomes. The RI Witness technology serves as an electronic verification system, using RFID chips to label each sample, thereby ensuring sample safety, quality control, and procedural efficiency. Our closed working chamber technology is designed to create a controlled environment, mimicking conditions within the human body. This leads to the formation of high-quality embryos and subsequently, improved chances of successful pregnancies. These state-of-the-art technologies are standard across all 68 centres, solidifying our position as a leading user and provider of advanced fertility solutions in the country.
Cost-Effective Treatment Plans:
Cost-Effective Treatment Plans: Financial costs can be a formidable barrier for couples seeking IVF treatments. To address this, the IVF clinic in Guwahati has instituted a variety of budget-friendly options to make the journey to parenthood more accessible. In addition to providing cost-effective treatment plans, the clinic offers flexible payment structures and Equated Monthly Instalment (EMI) options. These financial solutions aim to ease the burden on couples, allowing them to focus on what truly matters—building their family. By offering these monetary alternatives, the clinic is committed to making high-quality fertility treatments available to a broader range of people, without causing them financial stress.
Take your first step towards
parenthood with India's
Award winning fertility chain.
Need help? Talk to our fertility experts.
08049436678
Maximise your chances of pregnancy
Find an IVF Specialist
Nova IVF Fertility, 6th Floor, 195, Dee Tee Tower, Above Pantaloons, Rukminigaon Village, G.S Road, Guwahati-781006