1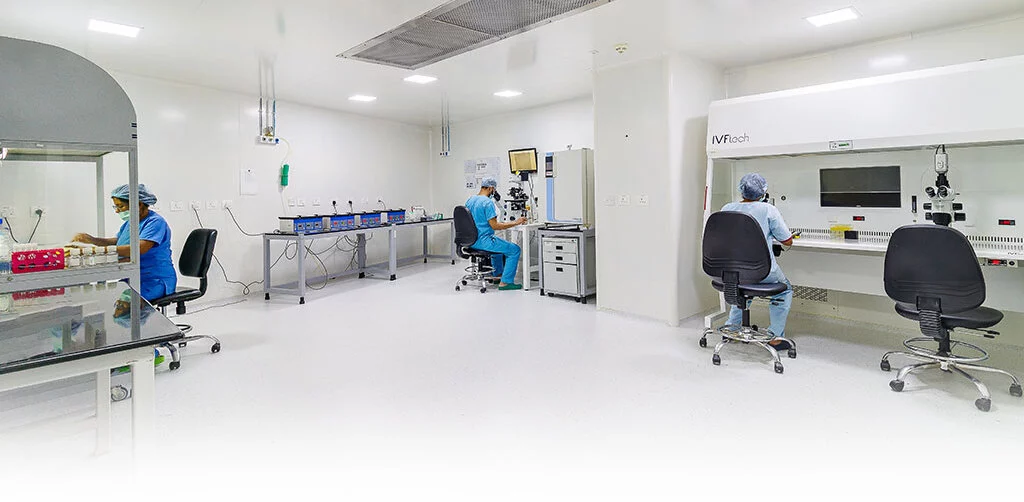 IVF Clinic in R A Puram
With rising healthcare costs in Europe and the US, and the growth of health tourism hubs in Asia that offer quality and affordable healthcare, patients from other countries are choosing to take consultations and book appointments far from home. India is a leading destination and is one of the preferred countries for treatments, with visa policies that makes travel for medical tourists easier. Since the past two decades, the capital of Tamil Nadu, Chennai, has been gaining prominence as a global medical tourism destination city with its top-tier medical facilities and expert healthcare professionals.
Nova IVF Fertility is a renowned fertility chain with 68+ centres spread across 44+ cities in India. Their impressive track record includes facilitating over 70,000+ successful IVF births and counting. With a rapidly growing footprint expanding across India, the clinic has already established six centres in Chennai–Anna Nagar, R.A. Puram, Padur (OMR), Poonamallee, Tambaram and Vadapalani.
OUR IVF SPECIALISTS
Dr. J Krithika Devi
MBBS, MD (OBG) JIPMER, Fellowship in Andrology & Reproductive Medicine
25+ Years of experience in Reproductive Medicine
IVF Specialist In R. A. Puram, Chennai
BOOK YOUR APPOINTMENT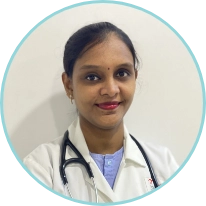 Services Offered by Nova IVF Hospital in R.A. Puram
Every year, lakhs of Indian couples are struggling with infertility. According to a study published in National Library of Medicine in 2019, "Of 60–80 million couples suffering from infertility every year worldwide, probably between 15 and 20 million are in India alone." Over the past ten years, Nova IVF fertility at R.A. Puram has helped thousands of couples overcome infertility and become parents.
The IVF center in R.A. Puram offers hi-tech diagnostic techniques and technologies, as well as specialised facilities, that include:
Why Choose Nova IVF Centre in R.A. Puram?
The IVF center at R.A. Puram provides a wide range of services and access to the best care possible. Here, the physicians and medical team connect with you at a level that is not often experienced in medicine today. The Nova IVF R.A. Puram family welcomes you and commits to performing one procedure at a time and starts treatment cycles based on their patient's requirements, rather than just the lab's availability. At IVF center in R.A. Puram, we set ourselves apart by striving for excellence in the following areas:
Experience Personalised Care:
Patients come first at Nova IVF. We at the IVF hospital at R.A. Puram educate our patients about the latest fertility innovations. You will have access to resources (online and offline) to become better acquainted with infertility developments. We strive to provide the best fertility care, from maintaining the highest standards, to supporting you through every stage of your journey to parenthood. It is important for you to know that at the R. A Puram centre, we work with you to develop your fertility treatment based on your specific condition. Each individual's unique protocol is customised to ensure you are receiving the right care at the most optimal times for your body. Also, you will be overseen by staff who are dedicated to helping you grow your family.
Transparent Pricing
We understand that fertility treatment expenses can be a roadblock when you are looking to become parents. We believe in transparent pricing to ensure clarity and trust. During your treatment, you will be advised regarding the components e of your treatment plan, so you can make informed decisions regarding your treatment and plan your fertility journey better. Our team will counsel you about your treatment fees with and without insurance and can resolve your concerns about fertility cost structure and financing. That is why our consultant will work alongside you to help you navigate the costs and enabling you to focus on what matters most-growing your family.
Advanced Technologies
At the IVF centre in R.A. Puram, we embrace the advancements in treatment and IVF technology, ensuring the highest quality outcomes for our patients. There are various factors that must align for you achieve a healthy pregnancy. The expertise of our world-class doctors and staff is an essential part of the process. But a crucial starting point of the process happens in the laboratory. Our inhouse lab is an advanced facility created to optimise your chances for a healthy baby. Our teams have worked relentlessly to incorporate the best equipment and technology in our lab to achieve successful pregnancies, and they are constantly working to improve these standards.
Take your first step towards
parenthood with India's
Award winning fertility chain.
Need help? Talk to our fertility experts.
08049388781
Maximise your chances of pregnancy
Find an IVF Specialist
Nova IVF Fertility, Plot no. 41/42, 53/54, Sathyadev Avenue, M R C Nagar, R A Puram, Landmark: Near Chettinad School, Chennai - 600 028