Fertility Clinic Chandigarh
Best IVF Centre in Chandigarh: Advanced Fertility Solutions
Nova IVF Fertility, SCO number 193,194,195, Ground & First floor, Sector-34 A Chandigarh 160022
Nova IVF Fertility, Chandigarh aims to cater to couples seeking high quality fertility treatment be it from Punjab, Haryana or Himachal Pradesh. The center will be offering medical management, corrective surgical procedures, IVF -ICSI, advanced IVF such as ERA, PGT.
Our IVF center in Chandigarh will be catering to the couples seeking fertility treatment from Punjab, Haryana and Himachal Pradesh. The IVF clinic will be easily accessible for couples form the districts of Mohali, Patiala, Rupnagar, Barnala, Sangrur, Bathinda, Fatehgarh Sahib, Khanna, Anandpur Shaib and Nangal. Nova IVF will be also catering to couples seeking fertility treatment from the state of Haryana and cater to districts such as Panchkula, Ambala Cantt & City, Karnal, Kurukshetra, Yamuna Nagar, Kaithal. Nova IVF is also accessible to couples seeking fertility treatment in Himachal Pradesh from the districts such as Solan, Shimla, Nalagarh, Una, Hamirpur, Bilaspur, Kullu, Mandi.
Nova IVF fertility center in Chandigarh is one of a kind IVF center and has trained counselors, andro technician, embryologists and para medical staff. This fertility center is equipped with state-of-the-art infrastructure including advanced IVF lab and is managed by trained embryologists. The IVF lab has an advanced set-up which ensures the viability of the embryos used for IVF treatment. The lab has bench-top incubators which ensures that there are dedicated chambers for couples' embryos. Our labs have efficient cryo lab wherein we use high quality freeze and thaw media. Alarm systems are installed in the IVF lab to detect any fluctuations in quality if air, temperature etc. and high-quality lab environment is maintained. Our AI based embryo sorting allows us to transfer the best quality embryo to maximize the chance of an IVF pregnancy. Most of our equipment's are imported and helps us deliver pregnancy success rates on par with international IVF providers. Our staffs are available from 8 am – 8 pm to ensure that couples seeking fertility treatment or undergoing treatment have a safe fertility journey.
Services Offered:
Infertility assessment for female and male
Blood Tests
Semen Analysis
Treatment for Female Infertility
Treatment for Male Infertility
Laparoscopic Surgeries
Hysteroscopy
Fallopian tube block
Repeated IVF Failures
Intra- uterine Insemination (IUI)
In-vitro Fertilisation (IVF)
Intracytoplasmic Sperm Injection (ICSI)
Pre-genetic Testing (PGT)
Testicular sperm aspiration (TESA) for azoospermia
Percutaneous Epididymal Sperm Aspiration (PESA)
Cryopreservation of egg, sperm and embryo
Egg Donor Program
Our fertility doctors & IVF specialists
Our doctors are backed ably by world-class infrastructure and highly skilled embryologists who follow guidelines prescribed internationally such as ESHRE and also adhere to ICMR guidelines. Our treatment plans are personalised for each patient to maximise their chances of a positive pregnancy. In-house counselors offer personalised and continuous support throughout the treatment process.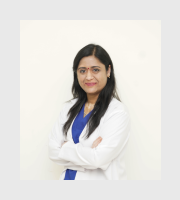 MBBS, MD (OBG), Fellowship in Reproductive Medicine and Endocrinology
IVF specialist In Chandigarh
Book an Appointment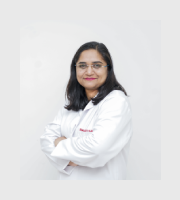 M.B.B.S, M.D(OBG), D.N.B
Fertility Specialist, Chandigarh.
Book an Appointment
Nova IVF Fertility, SCO number 193,194,195, Ground & First floor, Sector-34 A Chandigarh 160022
Take your first step towards
happiness with India's
Trusted Fertility Chain