0
Fertility Clinic Hubli
IVF Centre in Hubli
Nova IVF Fertility, 98/4, Centrum Building, First Floor, No.8 Gokula Road, Laxmi Layout, Basaveshwara Nagara, Hubli - 580030
All couples have one dream in common having your own progeny. When you are not able to have the baby, is when Assisted Reproductive Technology (ART) helps. Science of ART has advanced in recent years that it helps you take that step in completing your dream of parenthood.
Nova IVF Fertility is a chain of fertility clinics across India and offers a wide range of infertility treatments from basic to advanced.
In vitro fertilization (IVF) is the most preferred treatment to be followed by infertile couples who need help to get pregnant. The help that they would get from Nova IVF will be in the form of the best infertility treatment that will make their pregnancy more efficient, safe and promising.
The most significant advantage of having a baby through IVF at the best IVF center in Hubli is that the IVF clinic offers IUI, IVF, IVF_ICSI and advanced IVF such as PGT to prevent genetic issues in the new born.
The whole process of IVF will take place at our infertility clinic in Hubli with the help of our technologically advanced IVF Lab and expert full-time embryologists and expert fertility specialists assisted by counsellors and para-medical staff that will make fertility possible for couples who to give birth to their child through IVF.
The entire cycle of IVF could take up to three weeks which includes assessment, induction, ovum pick-up and embryo transfer. Sometimes it may take longer than that, depending on various circumstances, including the age of the woman undergoing the process of IVF or if there are any issues related to male infertility.
Nova IVF Fertility, Hubli is our 5th ivf center in the state of Karnataka. Our fertility center aims to cater to couples looking for unique fertility treatments in Hubli with a high success rate.
Nova IVF fertility centers offer high-quality fertility treatments to couples who are looking for their dream baby to be welcomed into their family, and we offer these treatments at various places, including Hangal, Haveri, Devagiri, Savanur, Guttal, Bellatti, Hullur, Gadag, Yellapur, Dandeli, Nargund, Haliyal, Alnavar etc.
Our fertility experts include Dr. Trupthi Ganapathi and Dr.Vinuta Kulkarni who consult at Nova IVF Hubli, are OBG specialists who has expertise in fertility medicine to treat future parents seeking fertility treatment, be it male or female. Dr. Vinuta has expertise in identifying and managing couples with primary and secondary infertility and those with multiple IVF failures, IUI failures, and recurrent pregnancy loss. Dr. Trupthi performs fertility enhancing surgeries and issues related to fertility including males and females who have had multiple failure or who are to start their treatment.
Services offered:
Infertility assessment
Blood Tests
Semen Analysis
Intra-uterine Insemination (IUI)
In-vitro Fertilisation (IVF)
Intracytoplasmic Sperm Injection (ICSI)
Pre-genetic Testing (PGT)
Testicular sperm aspiration (TESA)
Percutaneous Epididymal Sperm Aspiration (PESA)
Cryopreservation
Donor program – egg and embryo donor program
OPD Timings:
10.00 am – 5.00 pm
Our fertility doctors & IVF specialists
Our doctors are backed ably by world-class infrastructure and highly skilled embryologists who follow guidelines prescribed internationally such as ESHRE and also adhere to ICMR guidelines. Our treatment plans are personalised for each patient to maximise their chances of a positive pregnancy. In-house counselors offer personalised and continuous support throughout the treatment process.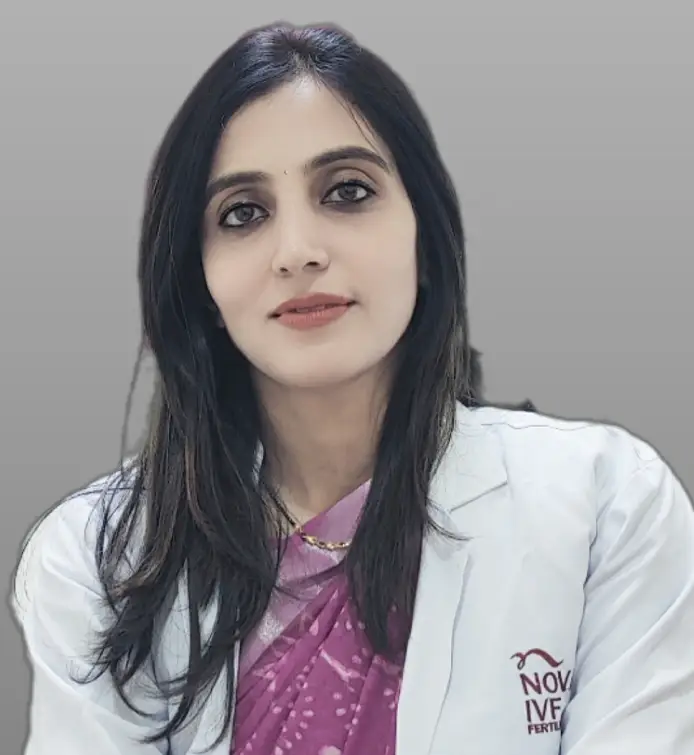 MBBS, MS (OBG), Fellowship in Reproductive Medicine, Fellowship in Reproductive Endocrinology
IVF Specialist, Hubli
Book an Appointment
Nova IVF Fertility, 98/4, Centrum Building, First Floor, No.8 Gokula Road, Laxmi Layout, Basaveshwara Nagara, Hubli - 580030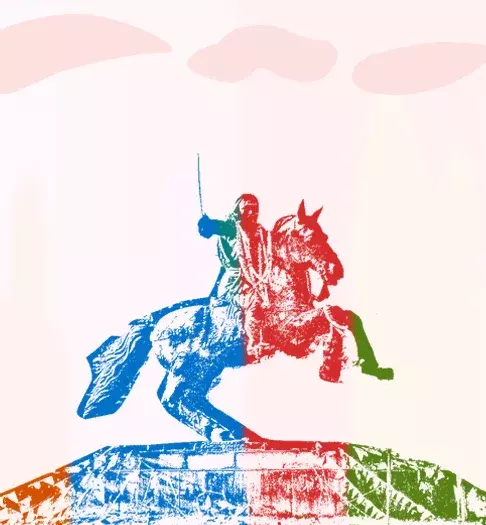 Mobile Monthly Offer Banner
Image
Monthly Offer
Here is your offer
Free OPD + USG + Reg + IVF @ Rs. 1.1 Lacs onwards
,
Take your first step towards
happiness with India's
Trusted Fertility Chain