Kalyan Nagar
IVF Centre and Fertility Clinic in Kalyan Nagar
Nova Pulse IVF Clinic, 2nd Floor, Sunshine Complex, 4th Main Road, 3rd Block - HRBR Layout, Kalyan Nagar, Bengaluru - 560 043
Nova IVF Fertility opened its third IVF clinic in Bengaluru at Kalyan Nagar in 2015 which provides reproductive healthcare using its world-class equipment, its experienced doctors and staff. Spanning across 62 IVF centres & 42 cities in India and Bangladesh and more than 55,000+ successful pregnancies over the last 8 years, Nova has carved a name itself in assisted reproductive healthcare.
Nova IVF Fertility has a total of 3 centres in Bengaluru, Kalyan Nagar, Koramangala and Basaveswaranagar. These 3 centres have helped reach a large number of patients suffering from various infertility issues in the city. The centre in Kalyan Nagar also caters to patients from nearby areas such as Lingarajapuram, Hrbr Layout, Kalyan Nagar and Banaswadi as well. Nova IVF Fertility specialises in both male and female infertility treatments.
All fertility services are dealt with compassion, and privacy is respected. With Nova's team of IVF specialists, gynaecologists, counsellors, andrologists, nurses and embryologists are experts in their own right and delivery reproductive technical care as well as medical with precision and care.
To fulfil its commitments towards reproductive healthcare Nova IVF Fertility offers 0% EMI payment options. The IVF clinic also provides counselling and financial guidance to couples. The staff and doctors fertility clinic in Bengaluru work tirelessly using extensive knowledge and experience to bring ethical and affordable fertility treatments to everyone who needs it.
Services Offered:
Infertility assessment
Blood Tests
Semen Analysis
Intrauterine insemination (IUI)
In Vitro Fertilisation (IVF)
Endometrial Receptivity Array (ERA)
Testicular Sperm Aspiration (TESA)
Percutaneous Epididymal Sperm Aspiration (PESA)
Intracytoplasmic Sperm Injection (ICSI)
Cryopreservation: Egg, Sperm, Oocyte
Donor Program : Sperm / Egg / Embryo
Laparoscopy & Hysteroscopy Surgeries
Pre-implantation Genetic Screening & Diagnosis
Fertility Preservation
Beta HCG
Our fertility doctors & IVF specialists
Our doctors are backed ably by world-class infrastructure and highly skilled embryologists who follow guidelines prescribed internationally such as ESHRE and also adhere to ICMR guidelines. Our treatment plans are personalised for each patient to maximise their chances of a positive pregnancy. In-house counselors offer personalised and continuous support throughout the treatment process.
MS (OBG), DNB (OBG), Fellowship in Reproductive Medicine, PGDMLE
IVF Specialist In Kalyan Nagar, Bengaluru
Book an Appointment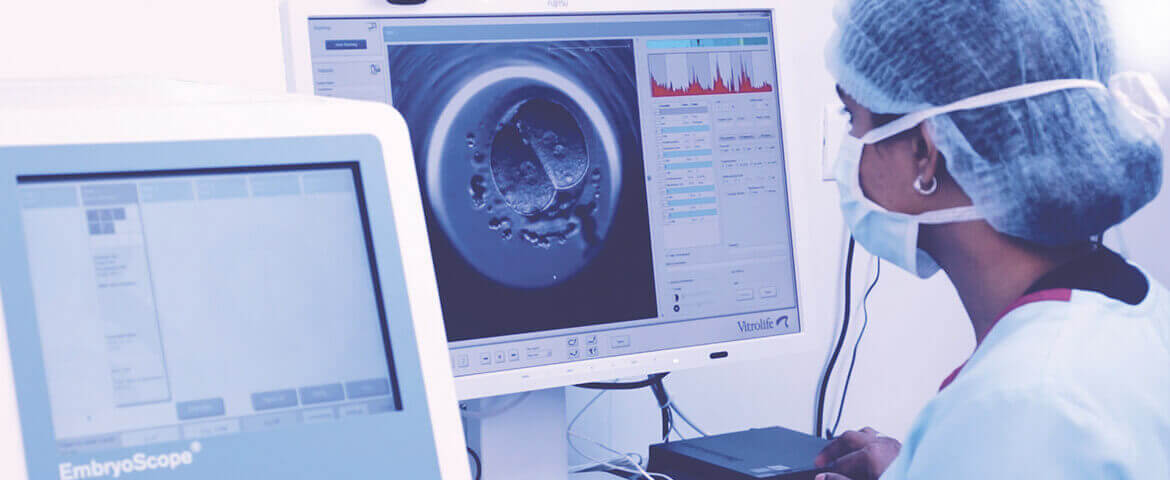 Nova Pulse IVF Clinic, 2nd Floor, Sunshine Complex, 4th Main Road, 3rd Block - HRBR Layout, Kalyan Nagar, Bengaluru - 560 043
FAQ on Clinic detail Page - Kalyan Nagar
Patient Testimonials
I have been trying for pregnancy for close to 2 years now, but was not successful. I was later referred to Dr. Apurva at Nova and I am really grateful that I landed in such a talented and caring hands of Dr. Apurva that I am blessed with pregnancy now. Dr. Apurva was very supportive and took time to explain in detail each and every step of the procedure. She filled us with positivity and gave us confidence. Her smiling and friendly nature made us comfortable in asking our questions and she is always available to advise us. She has a great and supportive staff. I am very thankful and will suggest her to my family and friends. Thank you.
Mrs. Sunandha
I am Padmapriya. I consulted Dr. Apurva for getting pregnant. In the first cycle of consultation, I got pregnant. I am very much happy and satisfied with the treatment and consultation by Apurva mam. She accurately predicted what is required, with minimal number of tests and treated us. She is very much friendly, open to all kinds of queries. Especially during the lockdown period, she provided consultation over phone which is a timely help and care. I highly recommend Dr. Apurva for fertility and conception related consultation and treatment. Thank you so much Apurva mam.
Padmapriya
I am Mrs. Sindhu W/o. Mr. Jaykumar. I was struggling to become pregnant for past 3 years. After coming to Nova and meeting Dr. Apurva, we got confidence and hope. We underwent treatment and we got good result under Dr. Apurva's guidance. For us it was a dream come true in our life and we are happy now. Our family members are happy too. Dr. Apurva is very cooperative and clears all doubts whatever we ask. Especially the staff is also very nice and helpful. Now, we are just waiting to get the baby in our hands. Blessings to Nova Team.
Mrs. Sindhu
Dr Apurva Sathish is one of the best doctors in Nova. She answered all our questions. We are happy to get treated at Nova. Our dreams have come true. Thank you Nova. Special thanks to Dr Apurva Sathish. Regards, Arogyamary & Prashanth
Arogyamary Prashanth
Take your first step towards
happiness with India's
Trusted Fertility Chain