Fertility Clinic Thane
IVF Centre and Fertility Clinic in Thane
Nova IVF Fertility, 1,1 Hiranandani Meadows, Off Pokhran Road – 2, Thane, Maharashtra
Origin International Fertility Center, Thane is now a part of Nova IVF Fertility. The fertility clinic in Thane is now Nova IVF's 9th center in the city of Maharashtra. The fertility center is one of the best and has catered to couples seeking fertility treatment across the globe. The fertility clinic has patients from over 20 countries come over for advanced facilities, expertise of Dr. Sandeep Mane and success that it has provided by helping couples becomes parents. With world-class facilities and equipped with most advanced IVF lab the fertility center has equipment's imported from UK, USA and Europe
The fertility clinic offers services and treatments which includes tests for female fertility, male infertility, diagnostic procedures such as endoscopy, laparoscopy etc. The treatments offered include IUI, IVF, IVF-ICSI, Laser assisted hatching, cryopreservation and reproductive genetics such as PGS, PGT.
Awarded Best IVF Center in India, the fertility clinic is headed by Dr. Sandeep Mane who is renowned in the field of fertility in India and the UK. He was in-charge of surgical skills training at the Royal College, London. He was nominated as "The Best Professional of the Year" in the UK where he was trained in advanced fertility. He has trained doctors both in India and abroad.
Services Offered:
Infertility assessment for female and male
Blood Tests
Semen Analysis
Intra- uterine Insemination (IUI)
In-vitro Fertilisation (IVF)
Intracytoplasmic Sperm Injection (ICSI)
Pre-genetic Testing (PGT)
Testicular sperm aspiration (TESA)
Percutaneous Epididymal Sperm Aspiration (PESA)
Cryopreservation
Our fertility doctors & IVF specialists
Our doctors are backed ably by world-class infrastructure and highly skilled embryologists who follow guidelines prescribed internationally such as ESHRE and also adhere to ICMR guidelines. Our treatment plans are personalised for each patient to maximise their chances of a positive pregnancy. In-house counselors offer personalised and continuous support throughout the treatment process.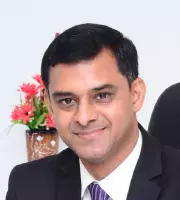 FRCOG (UK), CCST (UK), MD, FCPS, DGO, DICOG
Fertility Specialist, Thane
Book an Appointment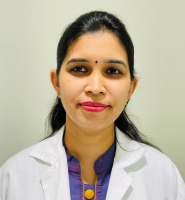 MS (OBG), Fellowship in Infertility and Reproductive Medicine.
Fertility Specialist, Thane
Book an Appointment
Nova IVF Fertility, 1,1 Hiranandani Meadows, Off Pokhran Road – 2, Thane, Maharashtra
Patient Testimonials
We are highly satisfied with the treatment we received in here...especially kind words of Dr Sandeep Mane and their staff,they really understand the stress their patients might be facing.
Smita Pille
It was very fantastic experience Dr.Sandeep mane sir really took his time to explain overall condition with us as wella treatment options. They made us feel comfortable and energetic regarding his positive approach..patients have new hopes and positive vibes. Highly appreciated for communication and follow up with staff we don't have words regarding service of nurses .Highly recommend.
Ashwini Kadam
I come for treatment from Canada with my wife Dr Mane and all time members so nice we say Thank you .
Mekonnen Hayelom
this is only place to complete our dream...It was excellent & memorable experience. Dr.Sandeep Mane is great doctor. He gave us very good guidance in our treatment. The staff is very co-operative & helpful. Thank you so much Dr
Vaiju Lad
the hospital is very good.i had baby after 10 years .All thanks to sir.Everything under one roof.superb facility and team.Thanks again.
Sandhya Pai
Dr. Sandeep Mane is very calm and patient in hearing out and clarifying any questions. All the support staff, technicians, nurses, helpers took great care at every step.
Vinod Pandey
We heartly thanks to Doctor Sandeep Mane sir and all Origin staff for their positive support and treatment. All team is very positive and cooperative. Treatment is very best which I ever found form others. Once again thank you all of you.
Rajendra Khairmode
Well experienced doctors and staffs. They all had same kind, caring and clear approach. Most of the staffs are working for more than a decade here and all are equipped with good knowledge.
Sriram Subramaniyam
Thanks to Dr. Sandeep Mane and the entire team of origin for their support.First time I heard about Dr. Mane and his treatment from my friend. Overall good experience in terms of hospitality and the procedure. The doctor is very senior and experienced. Gives a good advice. The staff is also very good and helpful. The best IVF fertility center in Thane. Regards, Sangam More
Sangam More
Dr. Sandeep mane is very genuine and humble person. He have lot of positive aura. He is gifted with God's Hand. The best fertility treatment is delivered.
Supriya Nagap
Take your first step towards
happiness with India's
Trusted Fertility Chain