1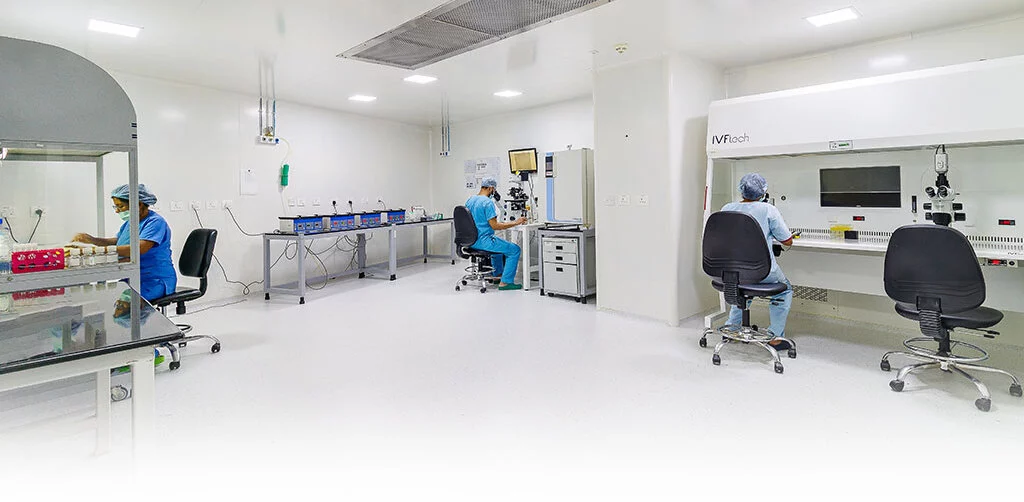 IVF Clinic in Thane
India has been at the forefront in the field of medicine, with advancements in medical and surgical practices every year. India's top-notch private hospitals at its key cities like New Delhi, Mumbai, Bangalore, and Chennai are among the very best in the world.
Like other key cities in India, Mumbai is also among the leading medical destinations and known for its gamut of healthcare services, advanced hospitals, skilled medical professionals, and specialised treatments. Additionally, Mumbai's affordable costs and high success rates contribute to its reputation for medical excellence. The city's private hospitals are clean and efficient, with friendly and attentive staff who are experienced with managing overseas patients.
For 10 years, Nova IVF Fertility, as a leading fertility clinic chain across India, has been dedicated to helping intended parents to build families with the help of world-class technology, expertise, and personalised care. The award-winning clinic chain has 68 locations in 44 cities across the country and has assisted over 70,000 couples in having healthy IVF infants. In Mumbai, Nova IVF Fertility has established five easily accessible centres at Andheri, Chembur, Mira Road, Thane, and Vashi. Like every NIF centre, the IVF center in Thane aims to establish partnership with couples through every stage of their journey towards parenthood.
OUR IVF SPECIALISTS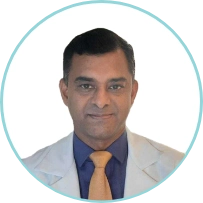 Services Offered by Nova IVF Fertility Centre in Thane
Making the decision to undergo IVF takes considerable commitment. You will need support you can depend on from the onset of treatment. At our IVF centre in Thane, you can be assured that you will receive personalised support. An experienced team directs our inhouse lab, and the skill and thorough focus on every aspect also contributes to our IVF success. We offer a gamut of services for fertility testing and treatment, and we maintain control over your tests and procedures.
Our patients benefit from accessing the collective knowledge and expertise of the entire team, ensuring that we explore every possible option to help you conceive. Rest assured that we are committed to finding the best solutions for your needs. At the IVF center in Thane, our patients will receive the following advantages:
The IVF centre in Thane, you can enjoy the following benefits:
Why Choose Nova IVF Centre in Thane?
Our team of medical professionals has spent tremendous amount of time and effort in making the surgical facility and clinic of the IVF center in Thane technically advanced and comfortable for our patients. Our recovery area, and state-of-the-art embryology laboratory is equipped with advanced systems to create an optimum environment for embryo development. The fully staffed centre has been planned to help you relax in a nurturing environment that will help encourage optimum results.

Our patients at the IVF centre at Thane, will enjoy the following advantages:
An Excellent Team:
As fertility specialists, we work closely with you to ensure you have the care you need. With our experienced team, we offer an inclusive, supportive, and knowledgeable team to guide you when you're ready to grow your family. Our team is dedicated to providing you with personalised care that is full of hope. You will always meet your doctor during your visit. Our team of professionals is here to walk each step of your fertility journey with you.
Broad Range Of Services:
All investigations and treatments are provided within our state-of-the-art IVF hospital in Thane which offers comfortable surroundings and a spacious environment, to enhance your experience. We provide a wide array of fertility services customised to cater to couples of diverse ages and backgrounds. These services encompass blood tests, semen analysis, pre-genetic testing, testicular sperm aspiration (TESA), percutaneous epididymal sperm aspiration (PESA), cryopreservation as well as intra-uterine insemination (IUI), in-vitro fertilisation (IVF), intracytoplasmic sperm injection (ICSI).
The Right Environment:
We know that selecting a suitable infertility clinic is a major decision for couples looking to start a family. We provide a collaborative effort, with our doctors and nurses who work closely together at every step of the treatment process. This level of involvement from our doctors is critical to maximising your chances. Your fertility journey can be uncertain, and outcomes are never guaranteed. However, we can assure better service, clarity in communication, and an excellent standard of care.
Take your first step towards
parenthood with India's
Award winning fertility chain.
Need help? Talk to our fertility experts.
08049436678
Maximise your chances of pregnancy
Find an IVF Specialist
Nova IVF Fertility, 1,1 Hiranandani Meadows, Off Pokhran Road – 2, Thane, Maharashtra