1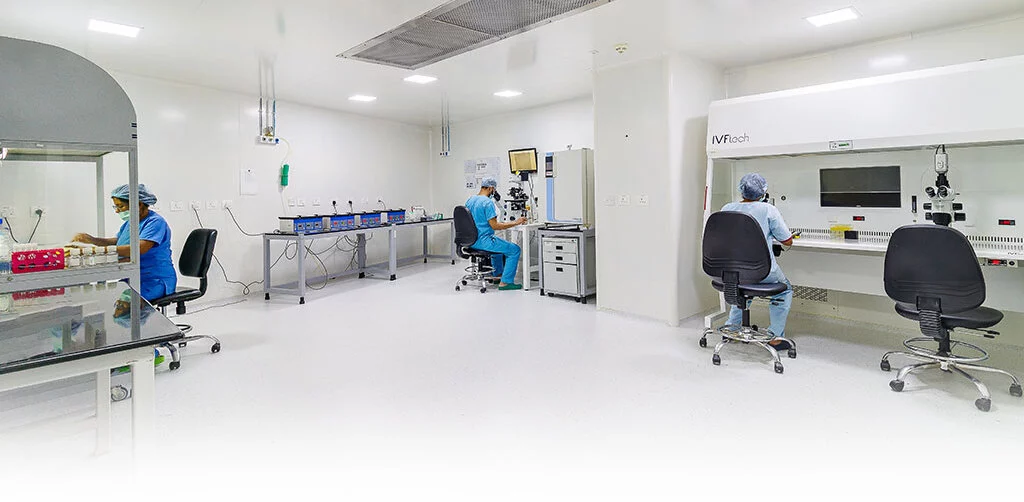 IVF Clinic in Indirapuram
Today, Delhi-NCR has emerged as a leading destination for patients worldwide, primarily due to its advanced technology, state-of-the-art infrastructure, and expertise. Patients seeking medical treatments prefer Delhi-NCR because it is equipped with renowned super speciality hospitals and specialised clinics that provide a wide range of intricate surgeries and personalised treatment strategies.
Across India, Nova IVF Fertility has a track record of over 65,000 successful IVF pregnancies, which is proof of our expertise and extensive experience. Each of the six Nova IVF Fertility centres in Delhi-NCR region offers is committed to maximise your chances of conception. At Nova IVF Indirapuram centre in Delhi-NCR, our team is exclusively dedicated to supporting individuals grappling with fertility-related challenges, inquiries, or uncertainties. Also, at the Indirapuram facility, our highly skilled team of reproductive endocrinologists, infertility specialists, nurses, and lab professionals, are committed to providing the highest level of reproductive facilities to their patients.
OUR IVF SPECIALIST
Services Offered
The team at IVF centre in Indirapuram is dedicated to addressing the specific circumstances of our patients. The inhouse team of physicians, fertility experts, and staff work collaboratively to provide superior medical treatment with innovative technology, fostering an environment that prioritises a holistic approach to patient care.
Nova IVF Fertility centre offers a suite of the following services:
Why Choose Nova IVF treatment in Indirapuram?
Located in Indirapuram, the Nova IVF centre provides a comprehensive range of investigations, treatments, and services designed to provide you with a personalised and supportive approach at every stage of your IVF journey.
Access To The Best Fertility Specialists:
With a cumulative experience of decades, our fertility clinic grants you access to accomplished experts who will instil confidence and assurance in your fertility diagnosis and subsequent treatment, ensuring that you receive the highest level of care and expertise throughout your journey to parenthood.
Patients Come First:
Patients come first at Nova IVF Indirapuram centre. Here, our team provides the best fertility care, from maintaining the highest medical and scientific standards, to supporting you through every stage of your journey to parenthood. We prioritise a close partnership with you, endeavouring to understand your unique circumstances, identify any challenges, and collectively determine the best course of action, while providing unwavering support and guidance. Our goal is to work together with you in making your dream of starting a family a reality, with a compassionate and individualised approach every step of the way.
Take your first step towards
parenthood with India's
Award winning fertility chain.
Need help? Talk to our fertility experts.
08049388781
Maximise your chances of pregnancy
Find an IVF Specialist
Nova IVF Fertility, Plot No: 50, 1, Swarn Shakti Ln, Shakti Khand III, Indirapuram, Ghaziabad - 201 014