1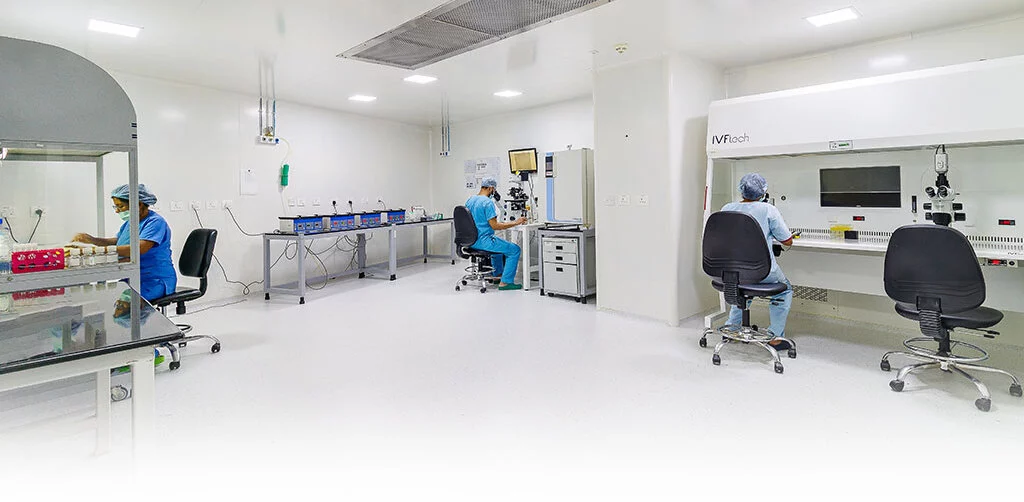 IVF Fertility in Padur
The gateway to South India, Chennai, has risen as a major destination for medical tourism in the country. According to a recent business report, Chennai attracts about 40 per cent of the country's patients, and about 45 per cent of international medical tourists. Additionally, the waiting time for fertility treatments in western nations like UK and the US are very long, hence many couples seeking fertility treatments travel to more viable cities like Chennai, New Delhi, Mumbai, Singapore, Beijing, and Kuala Lumpur.
Nova IVF Fertility is one of the leading chains of fertility clinics in India and won prestigious awards for its exceptional standard of protocols, processes, and policies. In the past two decades, the clinic has established 68 centres across 44 cities in India. Their impressive track record includes facilitating over 70,000+ successful IVF births and counting. In key cities like Chennai, Nova IVF Fertility has setup six centres in Anna Nagar, R.A. Puram, OMR (Padur), Poonamallee, Tambaram and Vadapalani, which are all equipped with an inhouse lab and suite of cutting-edge technologies.
OUR IVF SPECIALIST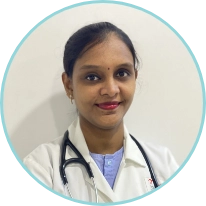 Services Offered by Nova IVF Hospital in OMR (Padur)
The IVF centre in Padur is dedicated to enhancing the standard of fertility care in the region. Our clinic provides personalised fertility services and patient support, including evaluations, diagnostics, and managing both female and male infertility with various options. The IVF center in Padur is committed to making your fertility journey easier. For this, our team has put in a tremendous amount of effort to design a custom-built laboratory with patient care and comfort in mind.

Also, we offer specialised services encompassing:
Why Choose Nova IVF Centre in OMR (Padur)?
Begin your path to parenthood with Nova IVF Fertility. There are several ways to start your journey. At the IVF hospital in Padur, we are dedicated to consulting with you about infertility and raising awareness of the range of treatments available. With millions of Indian couples experiencing infertility, solidarity is essential. Do visit us and you will realise that you are not alone. Choose the path that suits your condition or give us a call for guidance. At IVF center in Padur, we are tirelessly committed to excel in the following areas:
Access To Timely Care:
We do things differently at the IVF clinic at Padur. Here, we provide a smooth and hassle-free experience. When you begin your fertility journey, we are committed to providing you with customised and timely care. Our approach is reflected in the fact that you will see your own specialist through every stage who will provide you with continuity of care and the best chance of solving your fertility issue.
No Hidden Costs:
We provide affordable access to high quality fertility treatments powered by the latest effective technology and innovations. No one likes hidden costs and fertility treatment expenses is a critical factor when deciding between fertility clinics. You want to be assured that the clinic is focused on keeping your treatment affordable, and you have absolute transparency about your treatment costs from the start. Learn more about how we can help you. Speak to our finance team who will advise you about the cost structure and financing options.
Advanced Technologies:
Not all fertility labs are equal when it comes to factors like quality of the lab environment and measures taken to ensure the technology is constantly updated to optimise chances of creating and growing embryos. At all Nova IVF fertility centres including the IVF center in Padur, it is the quality of our labs that sets us apart from our peers. Our centre provides both advanced technology and expert medical care. We offer procedures like IUI, IVF, and andrology services, and have expanded our offering to include state-of-the-art technologies such as assisted hatching, blastocyst culture, and vitrification.. Moreover, our lab is furnished with cutting-edge technologies, such as AI-based embryo grading, embryoscope, RI witness Technology, and Automatic Sperm Analyzers. These advancements enhance diagnostics and assist specialists in guiding you better on your path to parenthood.
Take your first step towards
parenthood with India's
Award winning fertility chain.
Need help? Talk to our fertility experts.
08049388781
Maximise your chances of pregnancy
Find an IVF Specialist
Nova IVF Fertility, 3/420, SV Towers, Old Mahabalipuram Road (OMR), Padur, Chennai - 603 103