0
Fertility Clinic Tirupur
Best IVF Centre in Tirupur
Nova IVF Fertility, 87/55, 1st Floor, Dunlop Building, PN Road, Nesavalar Colony, Tirupur 641602.
Infertility has been on the raise across India. Couple seeking fertility treatment in tier 41 cities has increased across India. To such couples seeking fertility treatment Assisted reproductive technologies have been a boon. Couples are on the lookout for quality fertility centers in Tirupur and hence to fill the gap, Nova IVF by ensuring ethical fertility treatments through its expert fertility specialists has its fertility center now open in Tirupur. Nova IVF Tirupur will cater to infertile couples from pudur, karumathampatti, annur, perundurai, kavandapadi, komarapalayam and erode.
Nova IVF Fertility, Tirupur will cater to couples seeking high quality and reliable fertility treatment. The IVF center will be offering an entire gamut of fertility services such as medical management, corrective surgical procedures, IUI, IVF -ICSI, advanced IVF such as ERA, PGT. Our diagnostic lab performs basic blood tests to infertility relates tests and Beta HCG.
Nova IVF is one of a kind IVF center and has trained counselors, andro technician, embryologists and para medical staff other than expert fertility specialists with over 15+ years of experience. Our staffs are available from 8 am – 8 pm to ensure that couples seeking fertility treatment or undergoing treatment have a safe fertility journey.
Choosing a fertility clinic that can provide high IVF success rate is the key. Nova IVF helps them make the right choice. Be it expert and trained IVF specialists, full-time embryologists and andro technicians, fertility trained nurses and paramedical staff, infrastructure, lab Nova IVF has the best. With the best-in-class IVF lab we can provide IVF success rates on par with international fertility chains.
Services Offered:
Infertility assessment for female and male
Blood Tests
Semen Analysis
Treatment for Female Infertility
Treatment for Male Infertility
Laparoscopic Surgeries for fibroids, endometriosis, fallopian tube blocks
Hysteroscopy
Fallopian tube block
Repeated IVF Failures
Intra- uterine Insemination (IUI)
In-vitro Fertilisation (IVF)
Intracytoplasmic Sperm Injection (ICSI)
Pre-genetic Testing (PGT)
Testicular sperm aspiration (TESA) for azoospermia
Percutaneous Epididymal Sperm Aspiration (PESA)
Cryopreservation of egg, sperm and embryo
Egg Donor Program
Our fertility doctors & IVF specialists
Our doctors are backed ably by world-class infrastructure and highly skilled embryologists who follow guidelines prescribed internationally such as ESHRE and also adhere to ICMR guidelines. Our treatment plans are personalised for each patient to maximise their chances of a positive pregnancy. In-house counselors offer personalised and continuous support throughout the treatment process.
MD, DNB, MNAMS, MSc. (Reproduction & Development) (UK)
IVF Specialist In Tirupur
Book an Appointment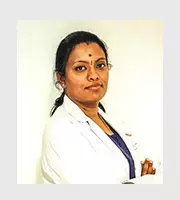 MS (OBG), DNB, MNAMS, FRM, Dip Reproductive Medicine (Germany)
IVF Specialist In Tirupur
Book an Appointment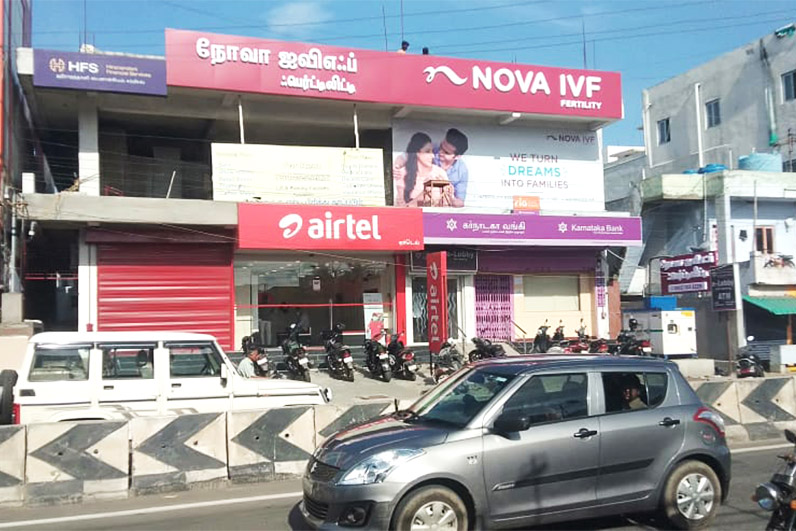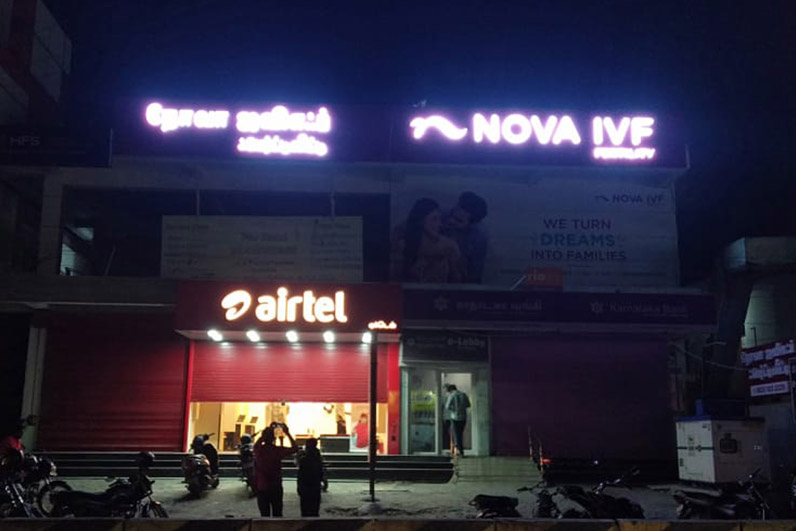 Nova IVF Fertility, 87/55, 1st Floor, Dunlop Building, PN Road, Nesavalar Colony, Tirupur 641602.
Patient Testimonials
We dedicate our wishes and love to our beloved Nova IVF Fertility, Dr. Meenakshi Priya and for the staffs who took care us with love and affection. Our heartfelt wishes for NOVA to grow higher and higher and spread happiness.
Mrs Dhanalakshmi
My name is Lazer and my wife's name is Rosemary. Since we are married for 10 years and have no baby we approached NOVA IVF FERTILITY. Each and everyone in the hospital took care of us. I am very happy that my wife is pregnant right now. A crore of thanks of NOVA IVF FERTILITY.
Mr & Mrs Rosemary
We don't have baby for past 10 years. After coming to nova IVF fertility, I am pregnant now. My sincere thanks of Dr. Latha. Everyone at nova took care of us like a family. Even though we can gone to many hospitals, i got the positive vibration only after steeping into nova. Thank you all!
Mrs Sathyapriya
My great thanks to Dr. Meenakshi Priya mam, After lots of struggle we got a place NOVA in which we forgot our worries, pain,etc., Each and everyone in this center are supporting and show great care on us. My baby is lucky to grow in this centre. We both are happy and very very thankful to all the staffs in the center. I will never forget this lifelong. I am waiting for my little and tiny "GOD'S GIFT" to come soon. My heartful thanks to Renu mam, Jeevitha mam, Mercy, Anitha and Yuvarani.
THANK YOU ONCE AGAIN.
Mrs Santhya
our long awaiting happiness has become true now. Thanks to nova center and doctors who supported us. Dr. Latha and Dr. Rajeswari supported us a lot and provided great support in every smoment.
Also staff members supported us a lot. Thanks to everyone who helped us in making our dream become true.
Patient at Nova IVF, Coimbatore
I would like to mention the quality of treatment that I got from NOVA, and it is really very excellent. The warmth and friendliness of the staff members are very good here. After a lot of struggle I conceived a baby through this centre. Now I would like to give my thanks to Dr. Meenakshi Priya for the treatment and care towards us. If I get a chance definitely I will recommend the service of the centre to other people. Once again my heartfelt thanks to Raji mam, Renu mam, each and every staff working in this centre.
Mrs Reena Mary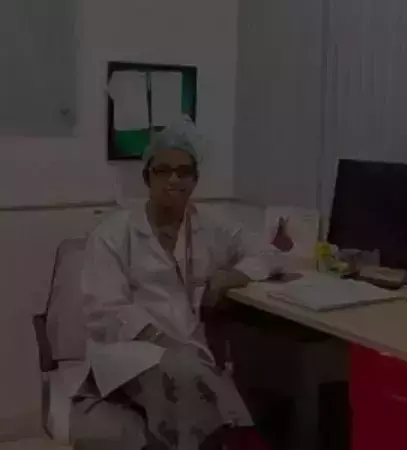 Mobile Monthly Offer Banner
Image
Monthly Offer
Here is your offer
Free OPD + USG + Reg
,
Take your first step towards
happiness with India's
Trusted Fertility Chain