1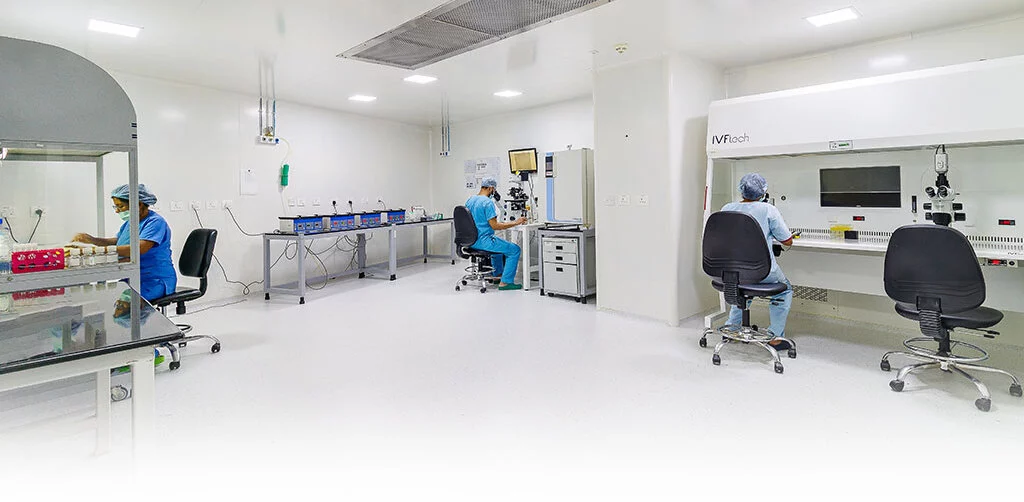 IVF Center in Indore
Indore is fast becoming centre for medical tourism. With the impending arrival of a new international airport, coupled with the presence of highly skilled city doctors practicing in an expanding network of specialized hospitals, sets the stage for substantial growth. The city's medical infrastructure has recently experienced growth, offering a suite of advanced facilities. Moreover, with the enhanced technology and local medical resources, patients can seek high-quality care within the city.
Over the past two decades, Nova IVF Fertility has successfully expanded its presence to 68 centres across 44 cities in India. The fertility chain, which has won multiple awards, has successfully facilitated over 70,000 live births through IVF to date. Nova IVF Fertility has established an IVF centre in Indore in 2016. We provide treatment to all patients who we believe have chance and meet our criteria. While this approach may impact our overall published success rates, it doesn't lessen the likelihood of success for any individual patient.
OUR IVF SPECIALISTS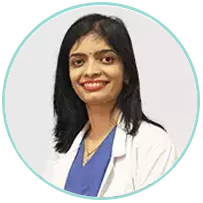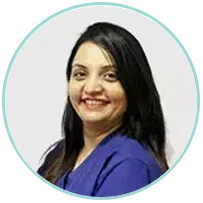 Dr. Kalyani Shrimali
MBBS, DNB, MNAMS, FICOG Diploma in Reproductive Medicine (Germany) Masters in Reproductive Medicine (UK) Fellowship in Advanced Infertility & ART(India)
11+ Years of experience in Reproductive Medicine
IVF Specialist In Agra Bombay Road, Indore
BOOK YOUR APPOINTMENT
Services offered at Nova IVF Hospital in Indore
Nova IVF Fertility in Indore offers a wide range of advanced treatments, such as intracytoplasmic sperm injection (ICSI), cryopreservation, and preimplantation genetic testing (PGT) all under one roof. We understand that infertility can be disheartening, and we offer a wide range of fertility treatments and diagnostic procedure to help you overcome your concerns. The centre houses fully equipped labs, which empower our doctors and specialists to utilise cutting-edge technologies to boost your overall outcome.
The IVF center in Indore offers a wide range of treatment options that utilise the best technology. These options include:
Why Choose Nova IVF centre in Indore?
The IVF centre in Indore is committed to providing the best fertility care for patients to enhance their chances of becoming parents. Additionally, the centre adheres to stringent medical and surgical guidelines and procedures. Their dedication to enabling thousands of families every year has helped sustain their leading position in fertility treatment advancements. Furthermore, the centre's inventive approach and complete support make it the favoured option for couples seeking IVF treatment in Indore.
A Team Of Experts Will Design Your Treatment Plan:
Your centre includes the best specialists in the reproductive field you need, focused on you. Regardless of the complexity or severity of the health issue you're encountering, rest assured that you'll receive the highest level of advanced medical care at the IVF center in Indore. After completing all of your screenings, your physician will create an individualised treatment plan. Because each patient is unique, treatment plans can vary. A team approach involving gynaecologists, nurses, embryologists, and the other professionals is considered necessary to provide successful infertility treatment. This way, your IVF care coordinator will walk you through the process and explain your medication, along with each step and procedure. Our team is committed to staying updated with the most recent advancements in fertility treatment to provide the best outcomes for our patients.
Suite Of Equipment & IVF Technologies:
The IVF clinic in Indore has updated technology and state-of-the-art equipment, which enables the doctors and endocrinologists to provide patients with the best chance of becoming parents. The laboratory is equipped with the latest IVF technology, including advanced incubators, micromanipulation systems for procedures like ICSI, and comprehensive genetic testing capabilities. Tools such as RFID enable our highly skilled team to provide precise and error free results, while minimising risks while handling gametes in the IVF lab. Nova IVF invests heavily in setting up the most advanced technology across all the centres, which underscores their dedication to supporting their patients every step of the way, from diagnosis to treatment and beyond.
Multidisciplinary & Inclusive Care:
At the IVF centre in Indore, the team is committed to developing treatment programmes to best suit the requirements of each patient. Our philosophy and practise of team-based care entails that our qualified fertility nurses, practitioners, ultrasound technicians, financial and patient service coordinators, and physicians care for you as a group. This multidisciplinary approach enables us to provide each patient with close, individualised care in a supportive environment. This way, they maintain control over the entire procedure and are involved in every decision. Our transparent and exhaustive reporting of outcomes fosters trust between our providers and patients. As a centre of international renown, patients have prompt, simple access to their physicians and nurses in nearly every specialty and subspecialty. Our teams collaborate closely with their hospital counterparts to ensure that you receive treatments that maximise your chances of conceiving.
Take your first step towards
parenthood with India's
Award winning fertility chain.
Need help? Talk to our fertility experts.
08049388781
Maximise your chances of pregnancy
Find an IVF Specialist
Nova IVF Fertility, BLOCK B-1 NRK Business Park, Scheme No. 54, PU-4, Vijaynagar Square, Near Mangal City, AB Road, Indore - 452 010