Fertility Clinic Indore
Best IVF Centre in Indore: Advanced Fertility Solutions
Nova IVF Fertility, BLOCK B-1 NRK Business Park, Scheme No. 54, PU-4, Vijaynagar Square, Near Mangal City, AB Road, Indore - 452 010
Trust has made our Nova IVF Fertility the most reputed a 42 cities and reliable institute in India and Bangladesh. With this trust, Nova IVF Fertility has been successful in developing more than 62 centres and across these two countries. We pride in offering all the fertility treatments under one roof that enabled our team to have performed approximately 70,000+ procedures over the last eight years.
However, the NIF Fertility centre in Madhya Pradesh was first opened in the year 2016 at Indore to provide proper treatment at the apt time. So with this vision, we have been serving people in Indore and other nearby places. Our IVF centre is built on the strongest foundations namely-Technology, Trust, Ethics and Expertise.
We utilise some of the latest technology in our centre to render the best male and female infertility treatment at the most affordable price. Furthermore, we also guarantee our patients an utterly transparent setting, financial guidance, and even counselling to couples who need the most. Nova, one of the best fertility centres in Indore, also offers a 0% interest on EMI to make sure a smooth payment process.
Our team comprises infertility specialists, embryologists, gynaecologists and nurses who are proficient professionals and hold several years of experience in performing the most successful reproductive healthcare treatments. We pride ourselves in delivering the highest standard of IVF fertility treatments and guarantee the broadest range of treatment options with a personal touch so that you feel comfortable along the entire journey for a successful pregnancy.
Services Offered:
Infertility assessment
Blood Tests
Semen Analysis
Hysterosalpingogram (HSG)
Intrauterine Insemination (IUI)
In Vitro Fertilisation (IVF)
Intracytoplasmic Sperm Injection (ICSI)
Magnetic Activated Cell Screening (MACS)
TESA
PESA
Pre-genetic Testing (PGT)
Cryopreservation
Our fertility doctors & IVF specialists
Our doctors are backed ably by world-class infrastructure and highly skilled embryologists who follow guidelines prescribed internationally such as ESHRE and also adhere to ICMR guidelines. Our treatment plans are personalised for each patient to maximise their chances of a positive pregnancy. In-house counselors offer personalised and continuous support throughout the treatment process.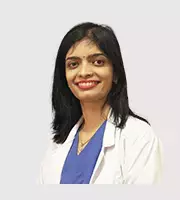 DNB(OBGY), Fellowship in Infertility & Endoscopy
IVF Specialist In Agra Bombay Road, Indore
Book an Appointment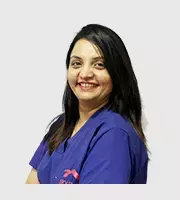 MBBS, DNB, MNAMS, FICOG Diploma in Reproductive Medicine (Germany) Masters in Reproductive Medicine (UK) Fellowship in Advanced Infertility & ART(India)
IVF Specialist In Agra Bombay Road, Indore
Book an Appointment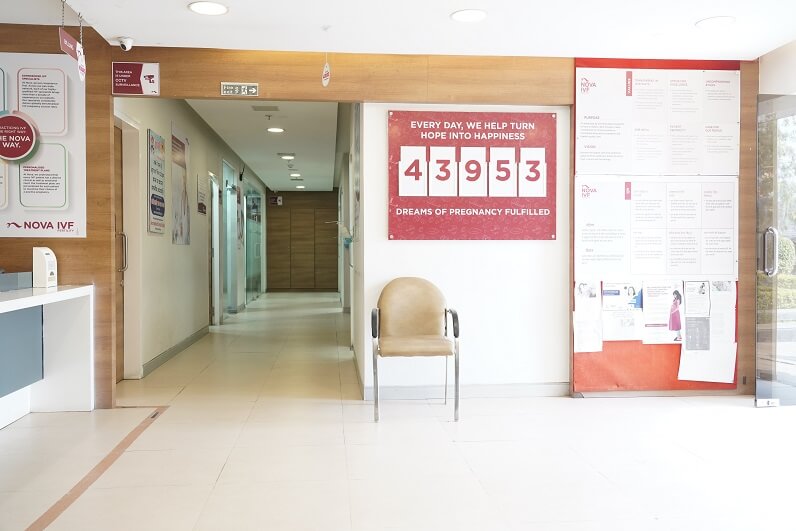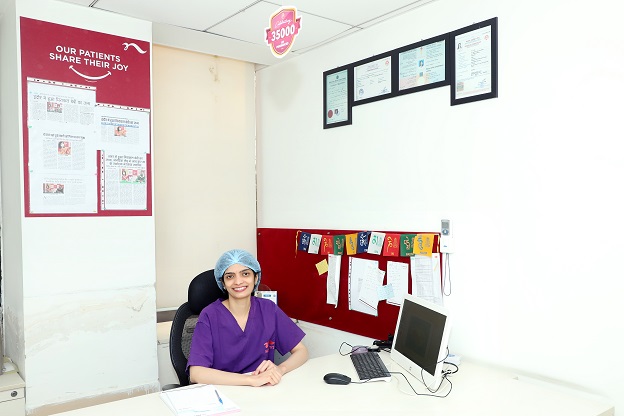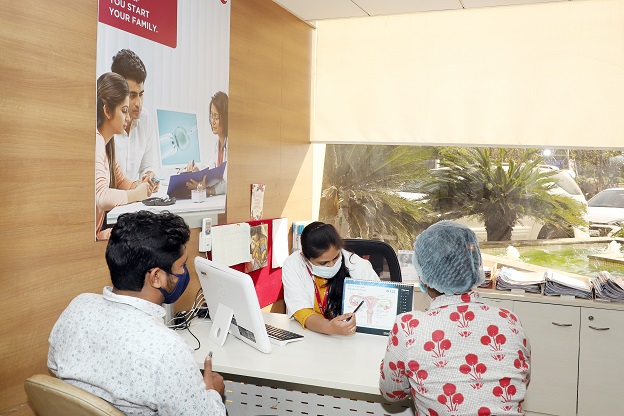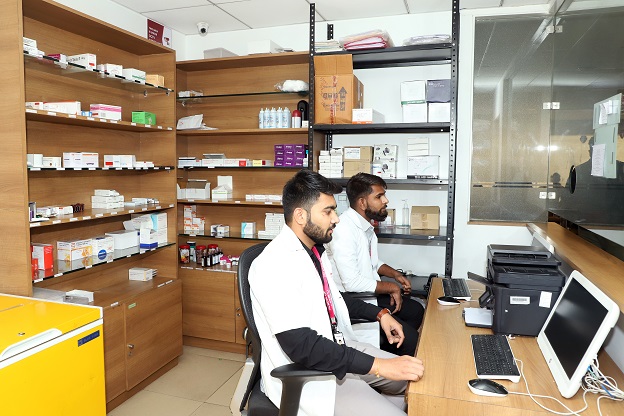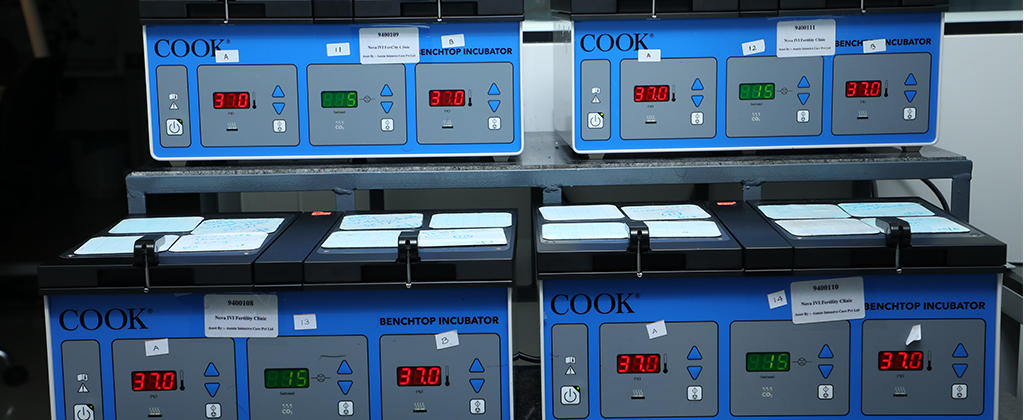 Nova IVF Fertility, BLOCK B-1 NRK Business Park, Scheme No. 54, PU-4, Vijaynagar Square, Near Mangal City, AB Road, Indore - 452 010
After arrival at Indore "Devi Ahilya Bai Holkar International Airport", you can avail transport facility like Ola, Uber, taxis/cabs/Magic taxi, City bus, Jugnoo Auto/Auto. Bus/Taxi Route: Transport will be directly available From Airport to Vijay Nagar Square NRK Business Park building, Ground Floor, Nova IVF Fertility near Hotel Mangal city. Time taken From Airport to Vijay Nagar 30 minutes and distance Is 17.2 kms.
Nearest Railway station: Indore Junction
Bus route: 1. You can avail transport facility directly From Railway station like Ola/Uber/Magic Taxi/City Bus Available from Railway Station to Vijay Nagar Square (NRK Business Park Building, Ground floor, Nova IVF Fertility (Near Hotel Mangal city) 2. I-Bus route: From railway station to palasia square by Taxi/Magic Taxit, Auto- then From Palasia square to Vijay Nagar By I-Bus or Taxi (NRK Business Park Building Ground Floor, Nova IVF Fertility (near Hotel Mangal city) 3. City Bus available from Railway Station to Vijay Nagar Square. Time taken from Railway station to Vijay Nagar 20 min. Distance -8 kms Auto: Ola/Uber/City Bus and I-Bus/Auto-rickshaws (autos) can be availed from any part of the city. AiCTSL-www.citybusindore.com (0731-4027999) Nearest Bus Stop for transport facility- Hotel Radisson Blu, & Vijay Nagar. Chartered Bus available from Indore to anywhere in India and nearest Stop is Hotel Radisson Blu which is near Nova IVF Fertility about 600 mtrs. (9993288888, 0731-4288888)
Patient Testimonials
A smooth journey from the very first day. A warm positive smile always welcomes you and bids you goodbye for the day. Good positivity brought about the same within us as well. A special thanks to Dr Jyothi Tripathi and Nova Team members.
Deepali Bahety
Well experienced and friendly staff. Our dream of having a baby came true with Dr Kalyani ma'am and her team. She identified the problem and rectified it. This then helped us to conceive. Throughout my journey with Nova she was with me and gave me lot of strength. My experience with Nova was unique. Especially the treatment procedure. All the staff are quite friendly, supportive and knowledgeable. We are happy that we came to Nova. Hospital staff very supportive and proactive. Thanks to all team member!
Nitika Varun Jain
We felt very good after coming to Nova IVF and most importantly the doctor and nursing staff were very cooperative. We first came to Nova and got success in the first attempt. We will always be grateful to Dr Jyoti. Thank you.
Shnipal Singh Lodhi
All the staff members had positive behaviour. Dr Kalyani is excellent and help us a lot. The doctor and staff have good knowledge.
Kavita Kale
We felt very happy by coming to Nova IVF. The staff here are very good. Dr Jyoti treated us as family. We were referred to Nova first and we did not want to go anywhere else after visiting here.
Manju Kharat
Excellent staff and very good care.
Rajni Jakalley
I am very happy and thankful to all the staff at Nova IVF. Thank you very much.
Sonia Rattan
The journey here was very nice! I had lost hope or probably this was the last attempt. I had decided not to try any further for pregnancy after this attempt. But, to our utter surprise, we succeeded here at Nova IVF. We came to Nova for the first time and succeeded in the first attempt itself. That is why, I say, Nova is a good centre.
Saroj Tak
Take your first step towards
happiness with India's
Trusted Fertility Chain