1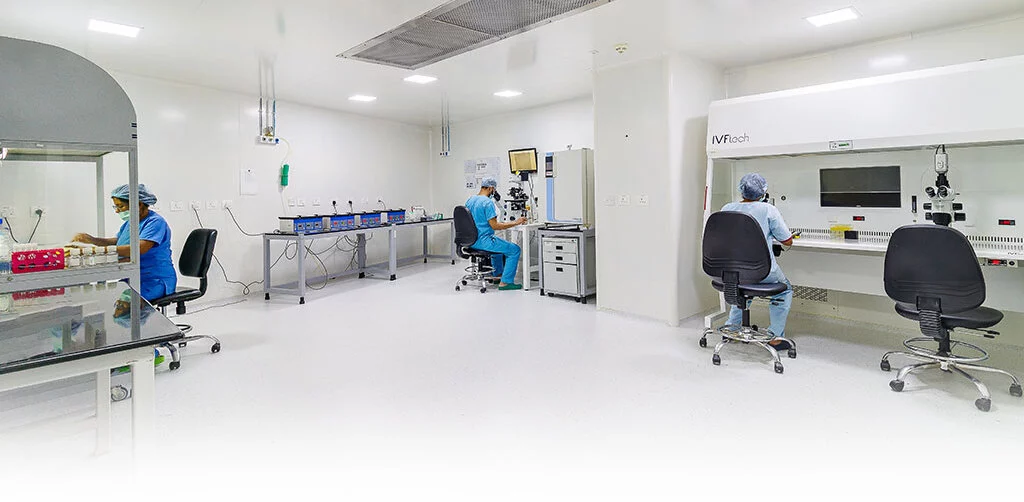 Best IVF Centre In Chembur
Mumbai is amongst the leading cities that has India's rapidly growing medical tourism industry. It is home to a number of super speciality hospitals including research and diagnostic centres for cardiac bypasses, neurosurgeries, eye surgeries and fertility procedures. Many non-residents seek treatment in Mumbai because of its hospitals with top-notch amenities. The city witnesses an increasing influx of foreign patients every year due to its well-connected international airports and the presence of skilled medical professionals at super-speciality hospitals.
Nova IVF Fertility has founded five locations in Mumbai: Chembur, Mira Road, Thane, Vashi, and Andheri. These centres have skilled doctors who offer advanced treatments for couples who want to become parents. The clinic has won many awards and has helped more than 70,000 + couples have healthy IVF pregnancies through its 68+ centres across 44+ cities in India. Nova IVF Fertility welcomes local and patients from across the globe and offers attractive packages for fertility treatments.
OUR IVF SPECIALISTS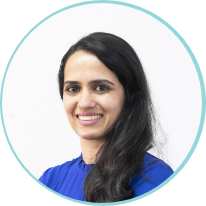 Dr. Soumya Shetty
MBBS, MS (OBG), Diploma in Reproductive Medicine and Embryology (Germany)
15+ Years of experience in Reproductive Medicine
IVF Specialist In Chembur, Mumbai
BOOK YOUR APPOINTMENT
Services Offered by Nova IVF Fertility Centre in Chembur
The Nova IVF centre in Chembur offers advanced methods that include in vitro fertilisation (IVF), intracytoplasmic sperm injection (ICSI), embryo freezing, and preimplantation genetic testing (PGT). Each centre has high-tech equipment and is dedicated to using the latest technology to improve your fertility chances.
At the IVF center in Chembur, we provide a gamut of treatments for couples that include:
Why Choose Nova IVF Centre in Chembur?
At our centre, we believe that each patient is unique, so your care should be tailored to meet your individual needs. The Nova IVF clinic in Chembur as a team puts in efforts to provide you with the best possible service. This involves staying up-to-date with training and the latest scientific developments as part of our ongoing professional development program. Our commitment to continuous improvement ensures that we deliver top-notch care to all our patients.
Excellent Team:
Nova IVF Chembur has continued to help couples struggling with infertility issues for ten years. Our team of experienced doctors and trained staff combine their impressive experience with innovative techniques, offering a comfortable, private atmosphere and personalised treatment to all of our patients. The reputation of IVF treatment in Chembur as amongst India's top fertility treatment centres indicates more than just consistent sets of results–it means our entire team is committed to optimising your results. Choosing Nova IVF Fertility clinic is one of the most important decisions you can make.
Diagnostics & Technology:
The IVF hospital in Chembur utilises cutting-edge reproductive technology to increase your prospects of achieving success. Here's a snapshot of some of the diagnostic procedures we may perform to help determine your IVF protocol: ovarian reserve testing, semen analysis, uterine exam, and screening for infectious diseases. Once we've completed the required testing, based on your specific case, we make the required adjustments to your IVF protocol, and then we get started with your procedure. Whether you are prepping for a routine IUI or an aggressive IVF-ICSI protocol, we're here with you every step of the way.
Our Leadership:
Nova IVF Fertility Chembur combines scientific and clinical expertise for effective and tailored treatments at a reasonable cost. Outstanding fertility medicine and success encompasses both advanced science and technology with a compassionate touch. Our fertility clinic values the intimate trust placed in us by couples, individuals and families who need help having children. With a combined record of over 56,000 successful IVF pregnancies and continuing to grow, Nova IVF fertility clinics have proven the expertise and experience of our fertility specialists. What more, we ensure patient safety and are dedicated to achieving the highest success efficiently.
Take your first step towards
parenthood with India's
Award winning fertility chain.
Need help? Talk to our fertility experts.
08049388781
Maximise your chances of pregnancy
Find an IVF Specialist
Nova IVF Fertility, Unit No.12G & 13G, Ground Floor, Corporate Park, Sion Trombay Road, Near Swastik Chamber, Chembur, Mumbai - 400 071