1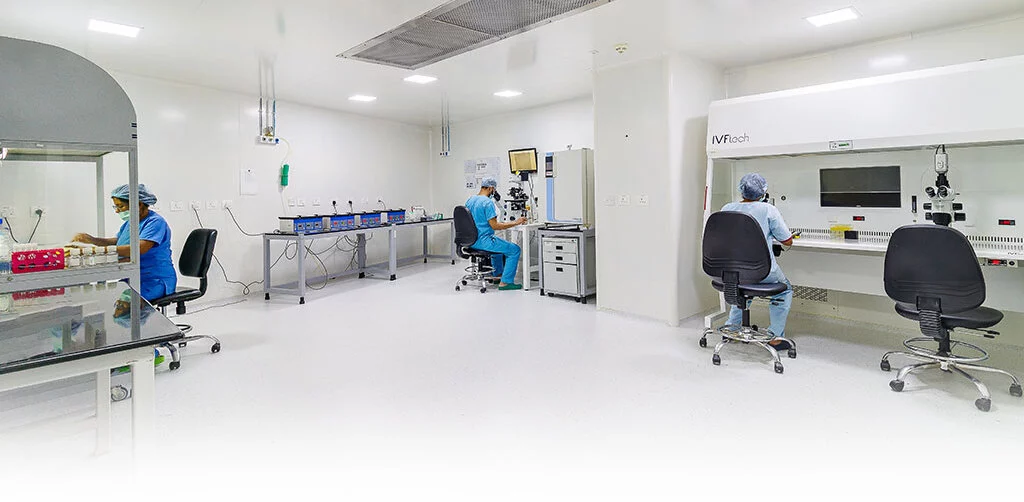 IVF Clinic in Koramangala
Bengaluru, the capital city of the southern Indian state of Karnataka, has emerged as a popular destination for medical tourism in recent years. With state-of-the-art medical facilities and a skilled workforce of medical professionals, the city has attracted a growing number of foreign patients seeking medical treatment at affordable prices. The city is particularly known for its expertise in areas such as cardiology, orthopaedics, neurology, and fertility. The city boasts a comprehensive system of medical establishments that cater to a broad range of patients' needs.
With a focus on using state-of-the-art technology, the Nova IVF center located in Koramangala is dedicated to providing exceptional medical and surgical care to its patients. The facility is recognised for its customised treatment plans that employ the latest in medical advancements. Staffed by a team of highly skilled fertility specialists, the IVF centre specializes in treating both male and female infertility and assisting couples in achieving their goal of starting a family. Moreover, the centre's location in Bengaluru enables it to be easily reached from various parts of the city, providing a convenient option for patients searching for fertility treatments.
OUR IVF SPECIALISTS
Services Offered by Nova IVF Fertility in Koramangala
At the Nova IVF center in Koramangala, we offer a wide range of fertility services tailored to couples of varying ages and backgrounds, including those who have previously experienced unsuccessful IVF cycles. Our team of specialists at the best IVF center in Koramangala conducts a thorough evaluation of each patient's condition to provide personalised guidance on the most suitable treatment option. We prioritise our patients' well-being by ensuring that they are fully informed about advanced diagnostic procedures and the subsequent diagnosis, empowering them to make an informed decision about their preferred course of treatment. We are dedicated to providing patient-centred care and work collaboratively with our patients to develop a treatment plan that caters to their individual needs, ensuring the best possible outcome.
The IVF center in Koramangala offers a comprehensive range of state-of-the-art diagnostic techniques, along with specialized and sub-specialised treatments, which include:
Why Choose Nova IVF treatment in Koramangala?
Nova IVF centre aims to offer safe, effective, and economical fertility treatments to support our patients in realising their dream of having healthy babies. Our clinic has gained a prominent position in the Indian fertility industry by prioritising excellence in the following aspects:
Our Specialist Team::
The skilled IVF specialist, embryologist, counsellors, and paramedical staff at our IVF center in Koramangala are instrumental in assisting patients throughout their fertility journey. They provide guidance and develop personalised treatment plans, from the initial consultations to the final stages. Their expertise, vast experience, and support are vital in achieving the best possible results for couples who aspire to begin a family.
Reputation:
The centre's reputation for providing effective fertility solutions has been built over the years since its establishment in 2012 in Koramangala. As a result, it has become a popular choice for couples seeking fertility treatments, not only within the city but also from other parts of the state and country.
Dedicated Services:
Nova IVF clinics' success in achieving over 70,000+ successful IVF pregnancies is proof of the effectiveness of its treatment protocols and the expertise of its fertility specialists. This achievement demonstrates the trust and confidence that couples worldwide have in Nova IVF clinics as a leading provider of fertility solutions, ensuring better outcomes for its patients.
Driven by Experience, Expertise & Innovation:
Due to our extensive experience and expertise, as well as our use of the latest diagnostic tools and innovative reproductive technology, we have been able to consistently achieve IVF success rates that surpass the national average. Furthermore, our success rates continue to improve every year.
Take your first step towards
parenthood with India's
Award winning fertility chain.
Need help? Talk to our fertility experts.
08049436678
Maximise your chances of pregnancy
Find an IVF Specialist
Nova IVF Fertility, Opus, 143, 1st Cross, 5th Block, Koramangala, Bengaluru - 560 034