1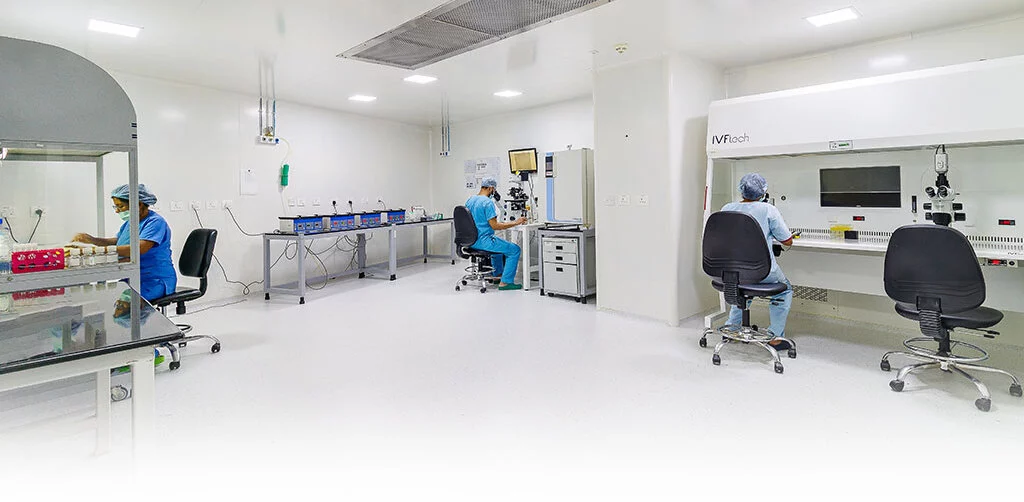 Best IVF Centre In Rajkot
Gujarat has an edge over other states when it comes to medical tourism. With the rapid growth of super speciality hospitals equipped with advanced facilities, experienced doctors, minimal waiting time, and affordable treatment costs, the state has evolved into a booming medical industry. Also, the Vibrant Gujarat initiative brought about an impetus to the healthcare sector in cities like Rajkot, Anand, and Baroda, along with Ahmedabad and Gandhinagar. The city's growth has been further accelerated by the infrastructure development in terms of connectivity.
Nova IVF Fertility is a multi-award-winning fertility chain of clinics in 44 cities in India, and they have successfully achieved over 70,000+ IVF pregnancies. With a rapidly growing footprint, the chain has grown to 68 centres and continues to expand. With the acquisition of Wings Women's Hospital, the two established IVF networks join forces to realise your dream of becoming parents. The merger of their legacies empowers couples seeking positive fertility outcomes. We are now stronger together to deliver the highest success rates in the region.
OUR IVF SPECIALIST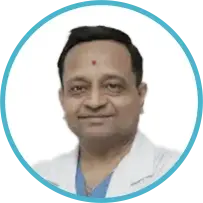 Dr. Sanjay Desai
MBBS, MD (Obst & Gynaec)
18+ Years of experience in Reproductive Medicine
IVF specialist In Rajkot, Gujarat
BOOK YOUR APPOINTMENT
Services Offered
Nova IVF | Wings Women's Hospital has always been focusing on self -cycle – using own eggs and sperms. We have been helping couples pass on their genes to the next generation by adopting the latest techniques and following international protocols. We are the leaders in providing self-cycle treatments in India.
As pioneers in adopting effective methods like 'single blastocyst transfer' and 'Freeze All', Nova IVF has consistently leveraged latest technologies like ICSI, Vitrification, while incorporating Time Lapse incubators, Smart Match systems in the inhouse lab that is also equipped with RI Witness, which is an hi-tech electronic tracking and witnessing system that employs radio frequency ID technology to monitor specialised procedures.
The IVF center in Rajkot offers a gamut of diagnostic facilities that encompass:
Why Choose Nova IVF Fertility | Wings IVF treatment in Rajkot?
Your dream to have a family is our priority. We empower you, as our patient with our expertise for improved outcomes at the IVF hospital in Rajkot. When you select Nova IVF Fertility | Wings Womens Hospital, you are entrusting your family-building journey to a team of dedicated partners. We have become one of the leading fertility clinics in India due to our commitment to high standards in the following areas:
A Team That Cares:
Your dreams matter to us. Our team of specialists genuinely care about providing the best experience and care to our patients. Each member of your team is handpicked for their commitment to offering you their guidance, knowledge, and timely care to put you on the path to fertility. You have access to the best trained specialists to support you through every step of your journey and beyond.
Our Impact:
Established 18 years ago, the IVF center in Rajkot houses top-notch experts, a state-of-the-art lab, and an unwavering focus on providing the best possible patient experience. The clinic strives to provide the highest level of individualised care with advanced technology to help you achieve your dream of a healthy baby in the shortest possible amount of time. The centre has treated over 10,000 patients to date, making it a preferred destination for couples aspiring to become parents, not only in the city but also from other regions of the state and the country.
Technology For Better Outcomes:
The combined efforts of our team have made IVF a success in Rajkot. The centre's infrastructure houses a fully equipped inhouse lab that offers a suite of latest technologies to ensure the highest success rate for fertility services. Our lab is equipped with cutting-edge incubators, the latest AHU labs with microfiltration, and other equipment that helps cut down on the treatment cycles and improves the development of the embryo even in most challenging situations.
Take your first step towards
parenthood with India's
Award winning fertility chain.
Need help? Talk to our fertility experts.
08049388781
Maximise your chances of pregnancy
Find an IVF Specialist
Nova IVF Fertility | Wings IVF, Nanavati Chowk, 150 Feet Ring Road, Rajkot, Gujarat -360007