1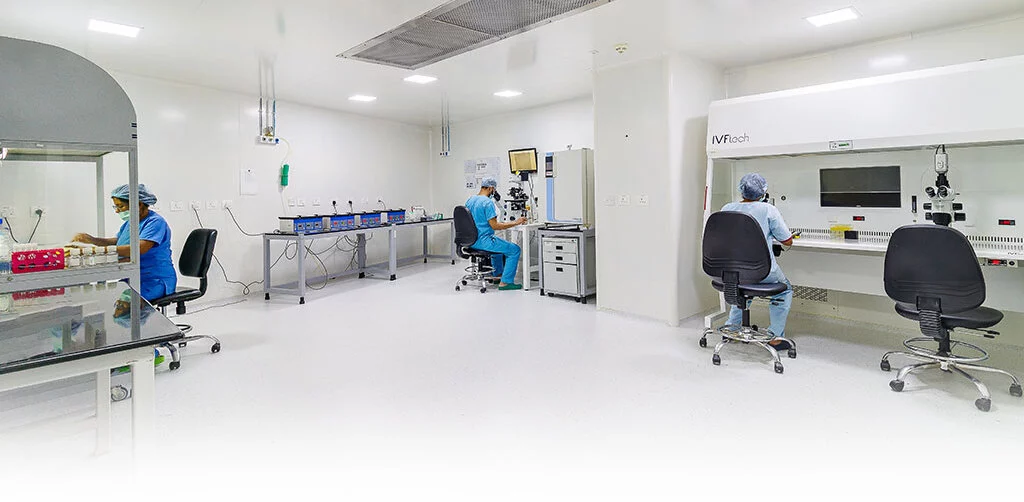 IVF Fertility in Poonamallee
Chennai has emerged as a prominent medical tourism destination in India. The city attracts a majority of patients across the country and international medical tourists as well. Chennai has developed a huge infrastructure of super speciality hospitals, medical research centres and very highly trained doctors. What's more, is that the high-quality medical treatments are available at affordable costs. Couples seeking fertility treatments often choose cities like Chennai, Singapore, Beijing, and Kuala Lumpur due to shorter waiting times compared to Western countries like the UK and the US.
Nova IVF Fertility has in the past two decades successfully established 68 centres across 44 cities in India. They have an impressive track record having facilitated over 70,000 + successful IVF pregnancies. Today, Nova IVF is a renowned chain of fertility clinics in India and has been honoured with prestigious awards for its outstanding protocols and policies. The clinic has established six centres in Chennai. These centres are located in Anna Nagar, R.A. Puram, Poonamallee, Tambaram, and Vadapalani. Additionally, there is an IVF clinic in Poonamallee. Each of these centres is equipped with an in-house lab and a range of state-of-the-art technologies.
OUR IVF SPECIALIST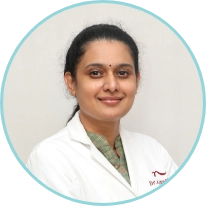 Dr. Ajantha Boopathi
MS (OG), DGO, MRCOG(UK), DMAS, Diploma in Advanced Reproductive Medicine and Embryology
14+ Years of experience in Reproductive Medicine
IVF Specialist In Poonamallee, Chennai
BOOK YOUR APPOINTMENT
Services Offered by Nova IVF Hospital in Poonamallee
The IVF centre in Poonamallee offers a wide range of services to couples from diverse backgrounds and age groups who are looking to begin their journey towards starting a family. The team of specialists will provide guidance to the patients regarding the most suitable solution based on their clinical conditions. We make sure that the patient is fully informed about the advanced diagnostic procedures and the subsequent diagnosis before they choose the most suitable treatment option that aligns with their condition. At the Nova IVF centre in Poonamallee, we are committed to collaborating with you to create a personalised treatment plan that caters to your unique requirements.
Why Choose Nova IVF Centre in Poonamallee?
At the Poonamallee centre, we are committed to guiding patients overcome infertility. The experienced team creates awareness about many therapies available. With millions of infertile Indian couples seeking to become parents, solidarity is critical. Connect with us and you will find you are not alone. Start your journey to parenting with IVF center in Poonamallee.

At the IVF centre in Poonamallee, we are fully dedicated to achieving excellence in the following areas:
The Best Care:
At our IVF centre in Poonamallee, our skilled team of IVF specialists, embryologists, counsellors, and paramedical personnel plays a critical role in assisting patients through their reproductive journey, from first consultations to tailored treatment programmes. Their expertise, experience, and assistance are critical in achieving the best possible results for couples looking to create a family. We deliver a pleasant and hassle-free experience at our IVF hospital in Poonamallee. We are devoted to providing you with tailored and timely treatment as you begin your reproductive journey. We guarantee that you have access to your personal expert at every stage and that you have the greatest opportunity of resolving your reproductive difficulties.
Clear Prices:
We provide cutting-edge, very effective fertility therapies at a price that anybody can afford. There will be no unpleasant surprises when it comes to the cost of fertility therapy. You can be assured that the clinic is committed to providing you with cost-effective care and that you have full knowledge of all associated expenses from the beginning. If you have any questions regarding pricing or payment plans, our finance department is here to help.
Advanced Technologies:
The quality of our inhouse labs is what sets all Nova IVF fertility centres, including the IVF centre in Poonamallee, apart from our peers. Our centre offers expert medical care that is supported by advanced technology. We offer an array of procedures, including IUI, IVF, IVF-ICSI, and andrology services. In addition, we have broadened our range of services to include advanced technologies like blastocyst culture, assisted hatching, and vitrification. This centre also provides IMSI (intracytoplasmic morphologically selected sperm injection), an advanced technique of ICSI. In addition, our lab is equipped with state-of-the-art technologies including AI-based embryo grading, embryoscope, RI witness Technology, and Automatic Sperm Analyzers. These advancements improve diagnostic capabilities and help specialists provide better guidance and a better overall outcome.
Take your first step towards
parenthood with India's
Award winning fertility chain.
Need help? Talk to our fertility experts.
08049388781
Maximise your chances of pregnancy
Find an IVF Specialist
Nova IVF Fertility, No 52, 1st Floor, Trunk Road, Karayanchavadi, Poonamallee, Chennai - 600 056