Page Component
Our Fertility Clinics In Pune
Services offered at Nova IVF Hospital in Pune
The Nova IVF Clinic in Pune offers a comprehensive range of fertility services and treatments to help couples get pregnant. The top IVF centre in Pune is fully equipped with ultramodern technology and staffed by skilled and renowned fertility experts, making it an excellent choice for couples seeking infertility treatment.
The medical team at Nova IVF Pune takes a patient-centered approach and works with each patient to develop a personalized treatment plan that meets their unique needs and goals.
Nova IVF offers the following advanced technology procedures and services:
Infertility assessments for men and women
Core procedures like intrauterine insemination (IUI), in-vitro fertilization (IVF), IVF – ICSI and andrology
Reproductive genetic testing procedures, such as PGT-A, PGT-M, and ERA (which help determine the timing of the uterus' capacity to accept embryos)
Cryopreservation for freezing eggs, sperm and embryos
Donor program
Patient counseling
About Nova IVF Fertility Pune
Nova IVF center in Pune is a well-established and reputable fertility clinic that provides a wide range of fertility treatments and services. The center boasts cutting-edge technology and is staffed by a team of highly skilled and dedicated medical professionals, all committed to providing personalized and effective fertility solutions and helping couples overcome infertility challenges to fulfill their dreams of starting a family.
For many years, couples from across India have trusted Nova IVF for their fertility needs, making it one of the most respected and sought-after reproductive clinics in the country. Our commitment to excellence and personalized care has resulted in innumerable successful births and the formation of families. With high success rates and a reputation for excellence, Nova IVF is frequently recognized as one of the best clinics in the country.
The Nova IVF Center in Pune is committed to providing the highest quality fertility care and services, with the goal of helping couples achieve successful pregnancies. Whether you are just starting your fertility journey or have been trying to conceive for some time, the Nova IVF Center in Pune is here to help you every step of the way.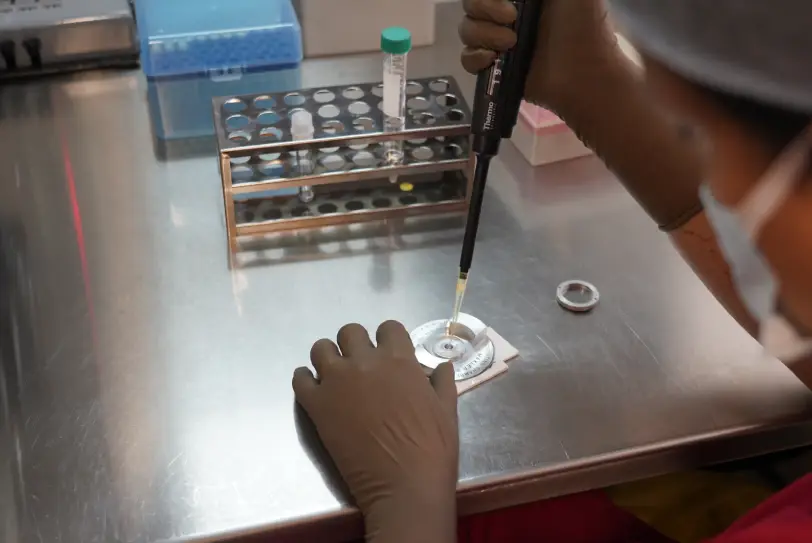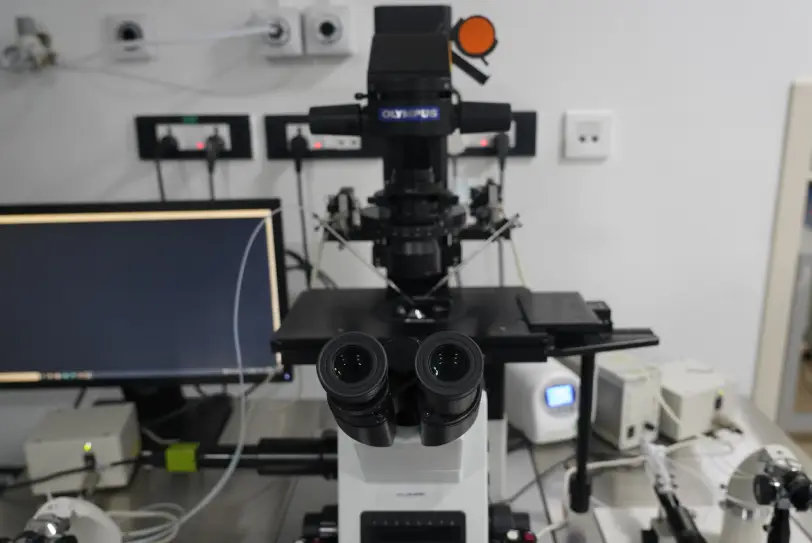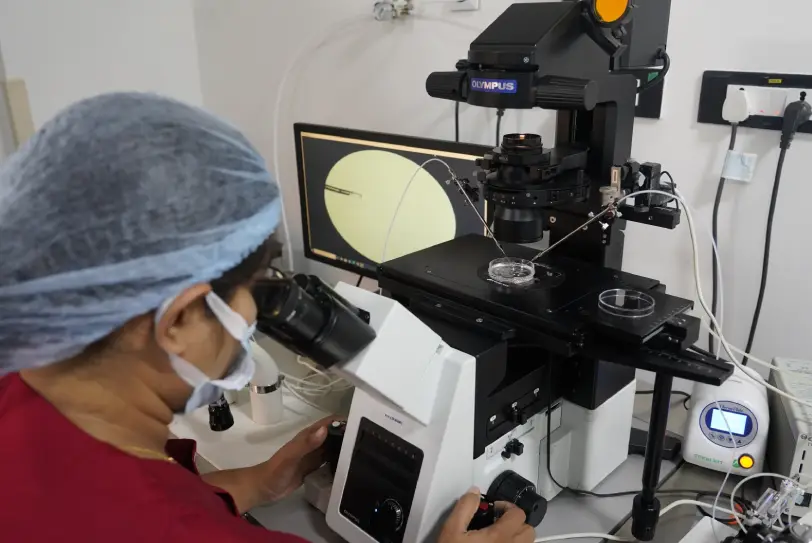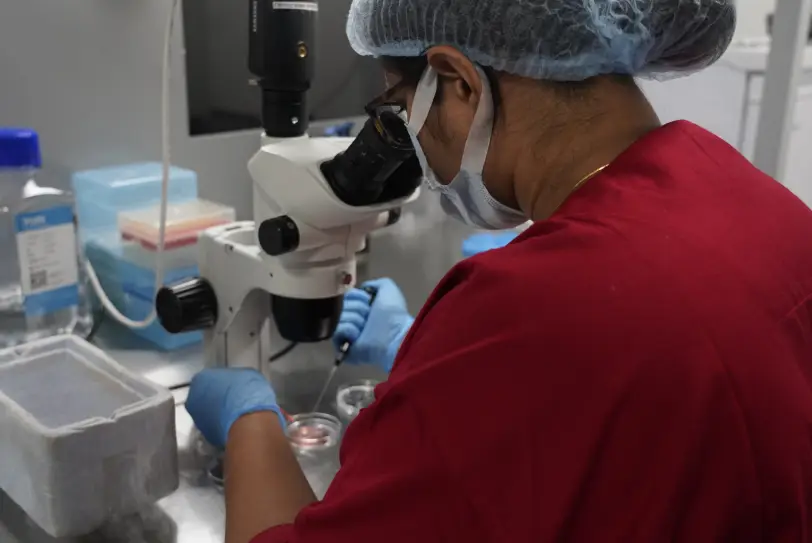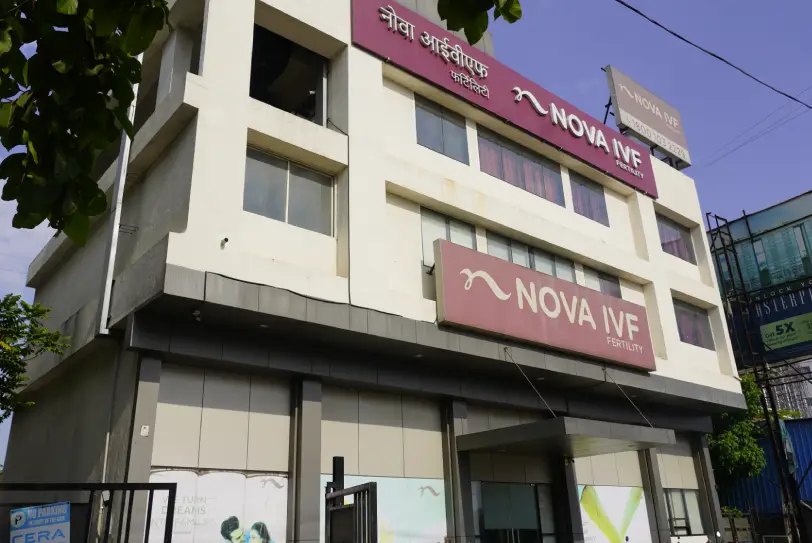 Why should you choose Nova IVF hospital in Pune?
There are several reasons why you may want to choose Nova IVF Center in Pune:
Expertise: The Nova IVF center in Pune is staffed by experienced fertility specialists who are dedicated to help couples achieve their goal of starting a family. The center is equipped with state-of-the-art technology and uses the latest and most effective treatments to maximize the chances of success.
Patient-centered care: Nova IVF Center in Pune is focused on providing individualized and patient-centered care, taking the time to understand your unique needs, and developing a customized treatment plan to help you achieve your goals.
Comprehensive services: The center offers a wide range of fertility services, including IVF, ICSI, egg freezing, and donor services. This allows couples to receive all of their fertility treatments under one roof.
Supportive environment: The center provides a supportive and comforting environment for couples undergoing fertility treatments, with a focus on ensuring their physical and emotional well-being throughout the process.
Frequently Asked Questions
What are the benefits of in-vitro fertilization (IVF) ?
IVF has the following advantages:
Allows an infertile couple to have children
Helps women with the polycystic ovarian syndrome (PCOS) or polycystic ovarian disease (PCOD), fibroids, endometriosis to conceive
Aids women with blocked or damaged fallopian tubes in having a baby with their egg
Treats males who are infertile due to a low sperm count or no sperm in ejaculate
Offers IVF benefits to women with advanced maternal age with a reduced egg count or reserve
Aids in the preservation of the embryo, egg and sperm
Women with multiple miscarriages
What factors can contribute to male infertility ?
The male partner is responsible for one-third of infertility issues. Male factors can also contribute to an increased rate of miscarriage. The reasons below are the most common causes of male infertility.
Age
Low sperm motility or an abnormal sperm count
Chronic diseases like cancer
Environmental considerations including radioactive chemical exposure
Lifestyle reasons, including obesity, smoking, and alcohol consumption
What factors can contribute to female infertility ?
Infertility affects 50–80 million people worldwide. The following are some of the most common causes of female infertility.
Endometriosis
Age
Ovulation problems caused by hormonal imbalances
Fibroids
Tubal blockages
Lifestyle factors such as smoking, drinking alcohol, and having an unhealthy diet
Unexplained infertility