Page Component
Our Fertility Clinics In Kolkata
Services offered at Nova IVF in Kolkata
Nova IVF Kolkata offers the following services which includes consultations, Fertility assessment, IUI, Ultrasound monitoring, IVF, IVF-ICSI. For complex male fertility issues, we offer DNA Fragmentation Index, TESA/ PESA / Micro TESE surgeries.
Some of the other services available at Nova IVF centers in Kolkata include the following
Hysteroscopy and laparoscopy surgery:
Hysteroscopy allows a doctor to examine a woman's womb and check for any abnormalities to determine the cause of infertility or difficulty in conceiving. If need be, the doctor might also perform a laparoscopic surgery, which is a minimally invasive procedure to help with conception.
Preimplantation genetic testing (PGT):
In this process, few cells are taken from a fertilized embryo before implantation to check for chromosomal abnormalities that might be a carrier.
About Nova IVF Fertility Kolkata
Awarded IVF chain of the year (East) at the ET Healthworld National Fertility Awards 2023 and being one of the leading centers in the country, Nova IVF centers in Kolkata are well known for providing cutting-edge services to help you have a wholesome life.
You can avail of the different facilities including a consultation with a specialist to curate the right plan for you. We don't recommend a cookie-cutter approach to every patient, instead we carefully explain all the possible methods of conception to them. In addition, you will also be encouraged to take fertility assessments to choose the best method and get a fair chance at starting your own family.
We value the safety of our patients and try to build trust with them by following simple rule of thumbs—transparent communication. Whether it is about the most suitable method for conception or the costs involved in a procedure, our dedicated specialists consult each patient in a clear manner.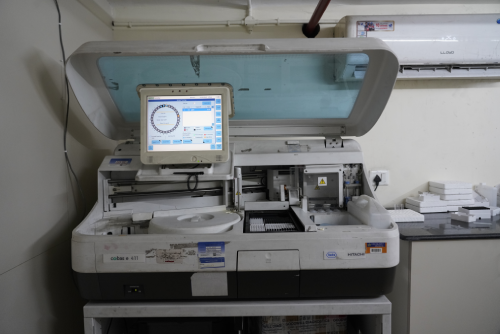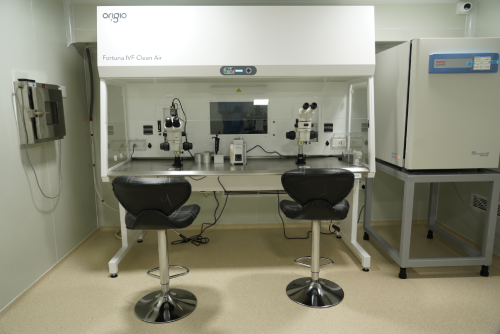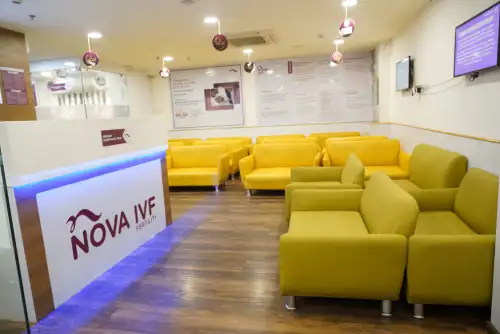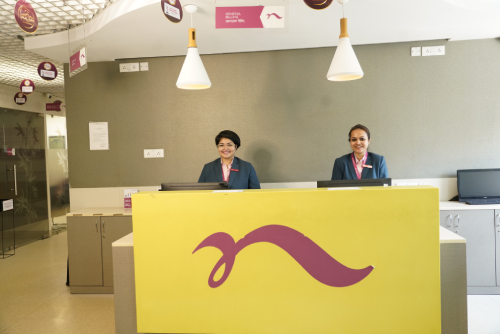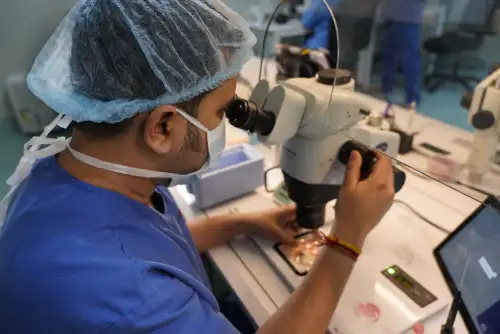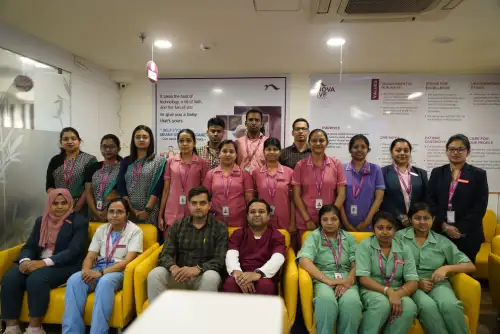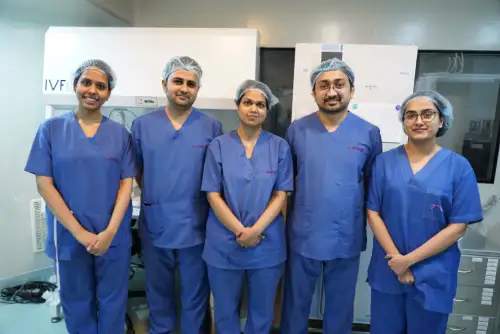 Why should you choose NOVA IVF center in Kolkata?
Apart from being one of the best IVF centers in the country, here are a few reasons for you choose Nova IVF clinics in Kolkata:
1. Our dedicated IVF specialist have individual work experience of minimum 10 years.
2. Well-trained embryologists carry out the procedures in our state-of-the-art embryology labs.
3. All procedures are performed as per the ART act.
4. You get customized treatment plans with affordable pricing without compromising on quality.
5. Transparent communication about the procedure and pricing is practiced with every patient. It is normal to feel insecure or scared about going to an IVF center for your family planning. Many people also avoid getting help due to social pressure and some are unaware about the medical reasons behind infertility or difficulty in conception. We, at Nova IVF understand this; thus, if needed, you can avail in-house counseling from empathic counselors.
Frequently Asked Questions
1. If IVF a painful procedure ?
The process of in vitro fertilization is not painful; patients are given general anesthesia before retrieving the eggs. However, some women complain about abdominal cramping, irritation, and/or discomfort for about 2 to 3 days after the procedure.
2. How long does it take for an IVF pregnancy to occur ?
Although there is no exact timeline for the pregnancy for every woman, they will test positive for a pregnancy test after 2 to 3 weeks of transferring the fertilized egg to the uterus. The time taken for a successful pregnancy through IVF is subjective and may differ for individuals.
3. Can I work during an IVF procedure ?
Besides the outpatient procedure of retrieving eggs from the uterus, there are no challenges with IVF to prevent you from going to work or doing any other activity. The procedure also involves injecting prescribed medicine on a daily basis for about 10–15 days; you are free to carry on with your life as long as you are able to manage the treatment with your schedule.