0
Fertility Clinic Surat
Best IVF Centre in Surat
Nova IVF Fertility, No. 2763/A, Ground & First Floor, Seven Square Doctor House, Ward No.2, Kailash Nagar, Near Kshetrapal Temple, Sagrampura, Majura Gate, Surat - 395 002
When it comes to the IVF fertility treatment, Nova IVF clinics in India and Bangladesh with 62 centres, 42 cities and 70,000+ IVF pregnancies offers affordable and ethical fertility treatments.
Nova IVF Fertility in Surat is considered to be one of the best fertility centres due to the standardised, high-quality infrastructures and comprehensive diagnostic measures. The philosophy of Nova clinic is the patient's safety and satisfaction.
The multi-specialist team of the Nova clinic include embryologists, gynaecologists, andrologists, fertility specialists, IVF doctors and counsellors who help the couples deal with every phase of their fertility journey. The outcome of the fertility treatments at Nova is high, due to the efforts of the entire staff and impeccable diagnostic tools. Nova IVF Fertility is also trustable, transparent in its services and affordable.
All the Nova IVF centres in India, including the one at Surat, provide best-in-class fertility treatment because our centres are equipped with state-of-the-art infrastructure and laboratories. These Labs and infrastructure follow international protocols to deliver the high quality of fertility treatments which ensure high IVF success rates. The cost of IVF treatment at Nova centres is affordable and transparent. Patients are also offered 0% EMI if required.
Services Offered:
Infertility assessment
Blood Tests
Semen Analysis
Intrauterine insemination (IUI)
In Vitro Fertilisation (IVF)
Endometrial Receptivity Array (ERA)
Testicular Sperm Aspiration (TESA)
Percutaneous Epididymal Sperm Aspiration (PESA)
DNA Fragmentation Index
Intracytoplasmic Sperm Injection (ICSI)
Cryopreservation
Donor Program : Sperm / Egg / Embryo
Hysterosalpingogram (HSG)
Our fertility doctors & IVF specialists
Our doctors are backed ably by world-class infrastructure and highly skilled embryologists who follow guidelines prescribed internationally such as ESHRE and also adhere to ICMR guidelines. Our treatment plans are personalised for each patient to maximise their chances of a positive pregnancy. In-house counselors offer personalised and continuous support throughout the treatment process.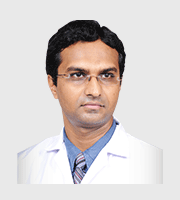 MBBS, MS (OBG)
IVF Specialist In Sagrampura, Surat
Book an Appointment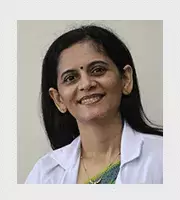 MD (OBG)
IVF Specialist In Sagrampura, Surat
Book an Appointment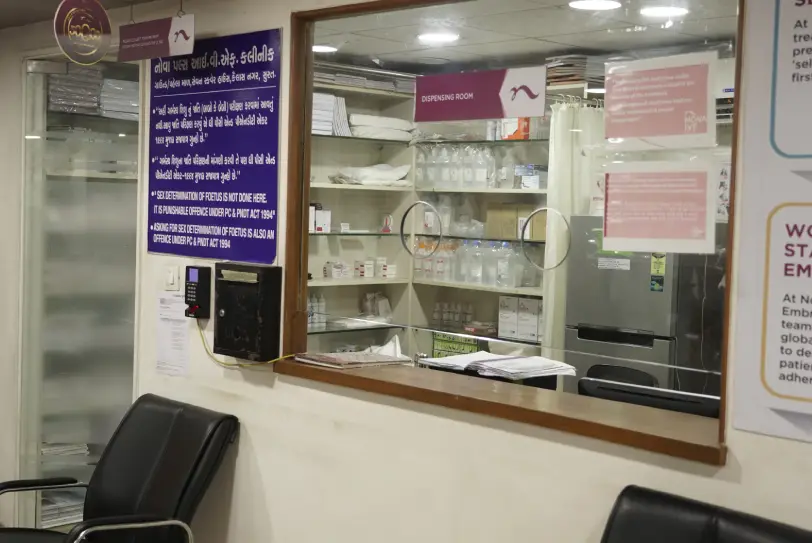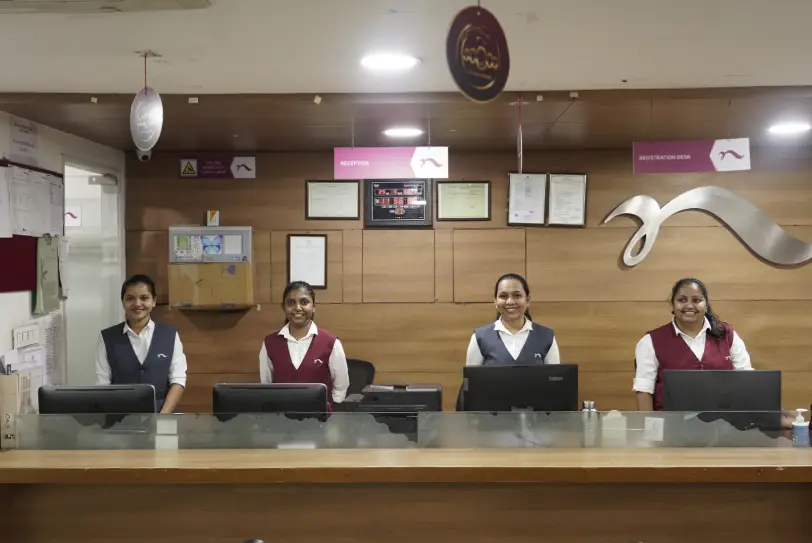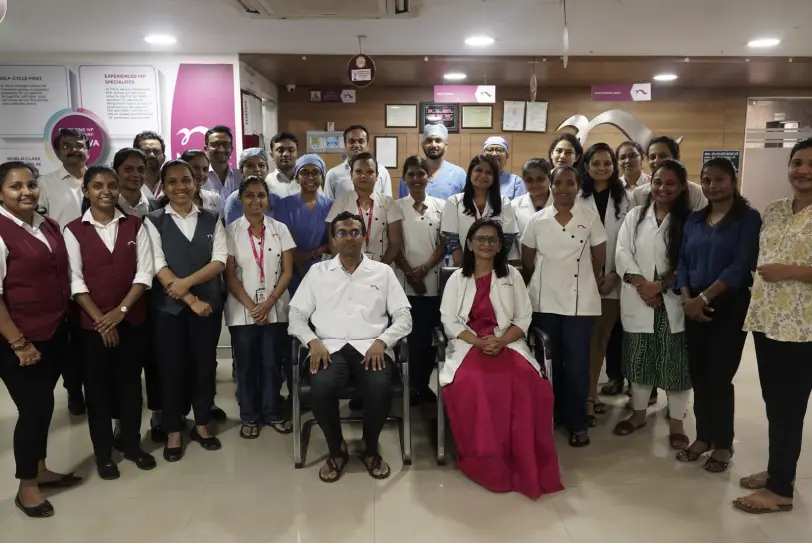 Nova IVF Fertility, No. 2763/A, Ground & First Floor, Seven Square Doctor House, Ward No.2, Kailash Nagar, Near Kshetrapal Temple, Sagrampura, Majura Gate, Surat - 395 002
After arrival at Surat Airport, you can avail transport facilities like private taxis / cabs like Ola / Uber/ Auto. From Airport to Nova Pulse IVF Clinic Pvt. Ltd., Majura Gate, Sagrampura, time taken from Airport to Nova IVF Fertility: 45mints to 1hr. City buses are not available near airport, you need to take cabs or auto to reach Dumas road, Magdalla & from there buses facilities are available. You can avail City Bus (BRTS) facilities from Dumas road, Magdalla. Time taken from Airport to Dumas road Magdalla is 15 to 20 mints & from Dumas road, Magdalla to Nova IVF Fertility it will take 1:30 hrs. For more information on the Surat airport visit http://www.suratinternationalairport.com
Nearest Railway Station: Surat railway station, you can avail transport facilities like private taxis / cabs like Ola / Uber / Auto (Auto can be book from Ola, Uber, Jugnoo application). Auto Route: Surat railway station to Nova IVF Fertility, time taken: 30 mins. City Bus is also available, Bus Route: Surat railway station to Nova IVF Fertility. Bus numbers: 116 & 126. Time taken: 45 mints For more information on Indian railways: https://irctc.co.in
Taxi: Onewaycab (+91 8000 247 247) www.oneway.cab, if coming from other city. Within the city Ola & Uber Cabs are available https://www.olacabs.com/ https://www.uber.com/ Bus: Long route bus service (GSRTC) is available from all nearby states (Vadodara / Ahmedabad/ Rajkot / Vapi / Gandhinagar / Bhavnagar). For more information on Bus: https://gsrtc.in Auto: Auto-rickshaws (autos) can be availed from any part of the city. Rate: Base Price + Rs 6/Km. For more information on public transports: https://www.olacabs.com / https://www.jugnoo.in / https://www.uber.com
Patient Testimonials
We have been treated by Dr. Anil Jasani. His expertise, skill, and knowledge on the subject is unparalleled, along with his calm nature. His simple explaining method helped us go through our journey of conceiving very smoothly. The standard of treatment and care of patients by Nova staff is very friendly and unmatched.
Patient from Surat
Nova ivf is the best ivf centre in surat. All staff are very kind & helpful.. Mona mam is the best doctor. She is very caring. Her counsilling is very good. My experience is very nice. Thanks a lot from bottom of my heart.
B Patel

Mobile Monthly Offer Banner
Image
Monthly Offer
Currently, we do not have any free consults.
However you can still book an appointment to consult our IVF Specialist.
Take your first step towards
happiness with India's
Trusted Fertility Chain