Page Component
Our Fertility Clinics In Hyderabad
IVF Doctors in Hyderabad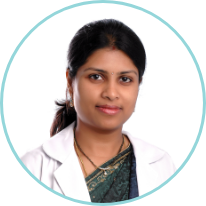 MBBS, MS (OBG), Advanced Fertility Training (USA), FMAS
Over 15+ years of experience in Reproductive Medicine.
IVF Specialist in Banjara Hills
BOOK AN APPOINTMENT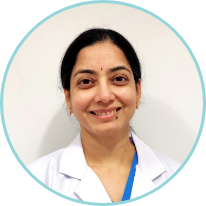 MD, FRCOG (UK), DFSRH (RCOG,UK)
Over 15+ years of experience in Reproductive Medicine.
IVF Specialist in Banjara Hills & LB Nagar
BOOK AN APPOINTMENT
M.B.B.S (Prize medalist), DFFP(UK), MRCOG((UK), FRCOG(UK), British Fertility Society Certification (Aberdeen, UK)
Over 15+ years of experience in Reproductive Medicine.
IVF Specialist in Kukatpally
BOOK AN APPOINTMENT
Services offered at Nova IVF Hospital in Hyderabad
Nova IVF center in Hyderabad offers the following facilities and services in addition to IUI, IVF, IVF - ICSI:
Egg vitrification:
This is the process that involves freezing the eggs extracted from the womb and preserving them at low temperatures (about −196 °C) until further requirement.
Embryo cryopreservation:
This process is similar to egg vitrification; however, instead of a fertilized egg, an embryo is frozen and preserved for use later if required.
About Nova IVF Fertility Hyderabad
As one of the best IVF centers in Hyderabad, Nova IVF fertility offers you a safe space to realize your dreams. Our team of experts is ready to consult you in a clear manner informing you about each procedure in detail. Additionally, there are no hidden charges; the Nova team will communicate every cost involved during the process in a transparent manner.
You can choose a fertility assessment procedure before going through an IVF cycle. This allows us to determine the best time to execute the plan and increase your chances of conceiving. Our team will also counsel you on the best way to start your own family and share a customized plan for you. Thus, helping you to make an informed decision and choose the best IVF hospital in Hyderabad for your family.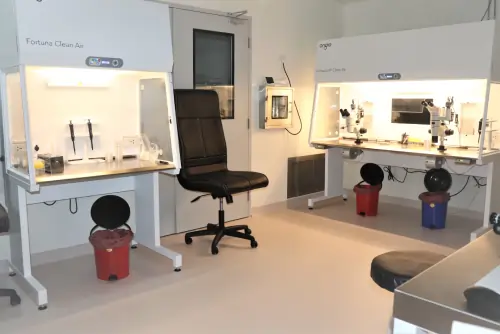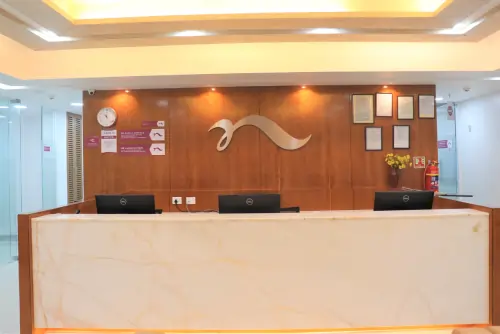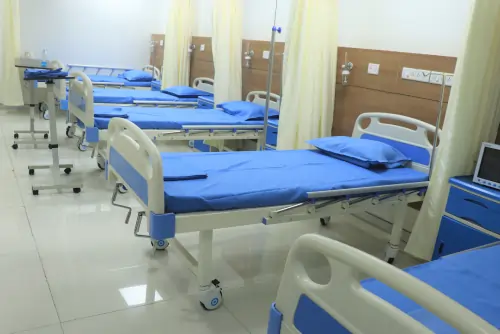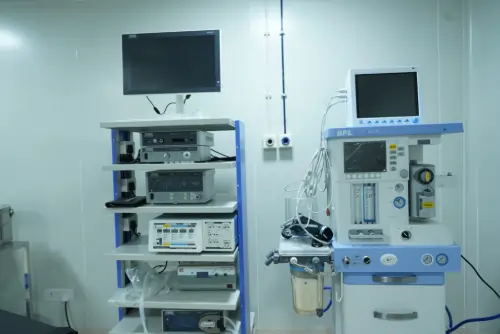 Why should you choose NOVA IVF center in Hyderabad?
The reasons listed below will help you understand what Nova IVF centers in Hyderabad have to offer:
1. Members of our expert IVF specialists who have 10+ years of individual work experience.
2. Embryologists who are trained to follow the clinical protocols.
3. We provide the most affordable pricing.
4. All procedures are performed as per the ART act.
5. Well-trained embryologists manage the state-of-the-art embryology labs and make the process efficient and significantly minimize the room for error.
6. Transparent communication ensures couples understand the procedures and costs involved.
7. You will also have the support of our empathic in-house counselors to help you.
Frequently Asked Questions
1. How can you choose the best IVF centers in Hyderabad ?
The following parameters can help you find the perfect match:
The success rate of one IVF cycle is up to 40%whereas at Nova IVF its 64%. Also IVF success rate is an age-dependent parameter; the success rates of IVF decrease as the age of the individuals seeking treatment increases. If an IVF clinic in Hyderabad is promising higher success rates, you should ask them to provide the same in writing.
IVF is generally considered an expensive procedure, majorly due to the hormonal injections required. Some IVF hospitals in Hyderabad may share a discounted price, but it will likely have hidden charges for different procedures. Thus, look for an IVF clinic that has transparency in terms of costs.
Do not compromise the quality of treatment for a conveniently located IVF hospital in Hyderabad near your house. This will greatly impact the success rate of IVF.
Ask about the individual qualifications of the fertility specialists and embryologists. The expertise of the embryologist handling your eggs is as important as the expertise of your consulting doctor.
2. Is IVF a painful procedure ?
No, the potentially painful process of IVF is performed after giving the woman an anesthesia. This ensures minimal discomfort to the patient. However, some women may complain of discomfort and/or abdominal cramping for 2 to 3 days after the egg collection procedure.
3. How long does it take for an IVF pregnancy to occur ?
The success rates of an IVF cycle are age-dependent—older the person seeking the treatment, lower the success rates. On average, women people are under 35 years of age have good success rates when all other conditions are optimum. Although some people have a successful pregnancy in the first attempt, it varies from woman to woman. Some women may need 3 to 4 rounds of IVF to conceive.