Male Infertility Is As Common As Female Infertility; Can Be Treated With Timely Medical Intervention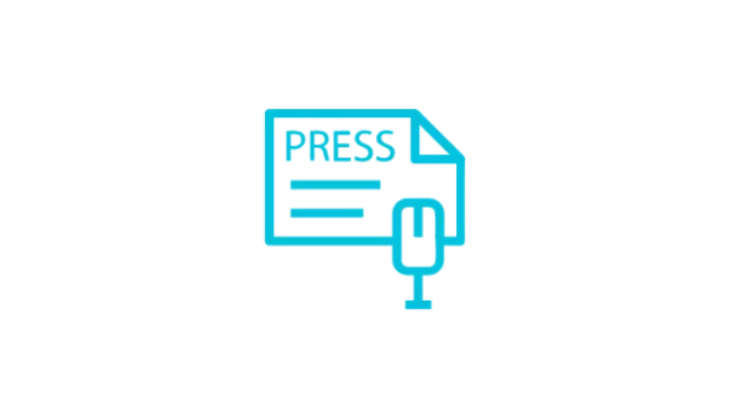 Almost one third of infertility cases in the world are due to male reproductive problems
Vijayawada, August 13, 2020: Male infertility refers to a condition where a man is unable to cause pregnancy in a fertile woman. In all the couples experiencing infertility almost one third is due to male factors. Fertility issues are rampant in cities where people are leading stressful lives. Inadequate nutrition coupled with consumption of alcohol in excess, smoking, low fitness can all lead to decrease in the fertility level in men.
There is a staggering lack of awareness in India about the problem. Women often bear the blame for not bearing a child and male fertility issues are ignored. According to the All India Institute of Medical Sciences over 12-18 million couples in India are diagnosed with infertility every year. WHO in its report has stated that of all infertility cases in India, 50% are due to "male factor" infertility. Both men and women can experience infertility and have equal chances of facing conception issue due to infertility.
Speaking about the issue Dr. Sreelakshmi Atluri, Nova IVF Fertility Vijayawada, said "Unfortunately in India, there is a serious stigma associated with male infertility and this leads to men shying away from sharing these issues as there is lack of awareness and acceptance. So, when faced with the issues of infertility people tend to think it must be the woman who is having a problem. But Male Infertility is a major factor in most cases that we come across. There must be awareness created among the men; that they too may be responsible for the problems caused in conception. We encourage couples who are trying to conceive but are facing issues repetitively to seek proper treatment and find the right help for both the partners. We especially want to encourage the men to seek treatment by consulting with fertility specialist. Evaluation of men is much cheaper and easier when compared to women. Fertility issues can be draining, frustrating and can take an emotional toil. But with proper guidance we want to help as many couples as we can to experience the happiness of parenthood"
Sperm quantity, quality and motility are major factors that determine the ability to conceive a child. Low sperm count is a sign of infertility and does not help in conception for a couple. Recalling a case, Dr. Atluri said, "We came across a couple who were trying to conceive for more than two years with repeated failures. The 27 years old wife with PCO was thought to be the preliminary cause of the failing conception and underwent multiple Ovulation Inductions before visiting us, but without any visible improved chances of pregnancy. Even she was advised to undergo Laparoscopic Ovarian drilling as well. However, on the other hand, the husband (31years) did not go through any Semen Analysis in the first place. Post after the first consultation with couple, we opted for his semen analysis and he was diagnosed with Oligoasthenoteratozoospermia with plenty of pus cells. Post further culture & sensitivity tests, the Staph Aureus bacteria was isolated and course of antibiotic was given to treat the infection. This was followed by another Semen Analysis, where there visible improvement in the sperm counts, motility & morphology seen compared to previous analysis. Finally the couple underwent OI and IUI and conceived in the very first cycle itself and delivered a healthy baby."
Nevertheless, male Infertility cannot be attributed to a single factor. Male infertility can also be caused due to diseases like mumps, TB, prostatitis, cancer etc. As we all know lifestyle factors like age, nutrition, delayed marriages, smoking, work stress, obesity, and exposure to pollutants can also play a role in causing the condition. In contrast to old belief that age affects only females, research have shown that older men also have high amount of abnormal sperm. A thorough evaluation of medical, surgical history, and physical examination is needed to determine the cause. Male infertility can be due to a variety of conditions, many, but not all, of which can be identified and treated.
Dr. Sreelakshmi Atluri of Nova IVF Fertility further said that Male Infertility can be treated. Speaking about the treatments, she said "At Nova Fertility, we mandatorily check both the partners whenever a couple walks in with fertility issues. Male infertility tests start with a thorough evaluation of the medical history, physical evaluation along with a detailed semen analysis to check the count, motility, morphology of the sperm in an IVF Laboratory. If the results are abnormal, we conduct further processes like Hormone profile, Scrotal Scan with Doppler and DNA Fragmentation. Evaluation of the infertile man also is aimed at identifying any underlying medical conditions that may present as infertility (Example: testicular cancer and pituitary tumours, which may have serious health consequences if not properly diagnosed and treated. After getting the results, we put the patient on treatment. It is important to remember that male infertility is a prevalent but curable factor that exists in the current day and age. One should accept, and seek timely medical intervention rather than shy away from this common matter."
About Nova IVF Fertility:
Nova IVF Fertility (NIF) is one of the largest service providers of fertility treatment across India. With an average IVF experience of over a decade our highly experienced IVF specialists and well –trained embryologists, Nova IVF Fertility has successfully achieved over 30,000 clinical pregnancies in the country. With vast international expertise, NIF brings exceptional and ethical standards of processes, protocols, and policies to India. Through personalised treatment plans of medical management, basic ART and advanced ART – all procedures aim to significantly improve the chances of a positive pregnancy. NIF currently operates 25 fertility centres across 18 cities in India (Ahmedabad (2), Bengaluru (3), Chennai, Coimbatore, Hisar, Hyderabad, Indore, Jalandhar, Lucknow, Mumbai (2), New Delhi (2), Kolkata (3), Pune, Surat, Vijayawada, Patna, Ranchi, and Siliguri).
For further information & Booking Appointments
• Visit: https://www.novaivffertility.com/
• For appointments call: 1800 103 2229
Take your first step towards happiness
Recent Press Releases