"First of its kind in Indore City - Advanced Technology helps at risk couple choose a healthy baby"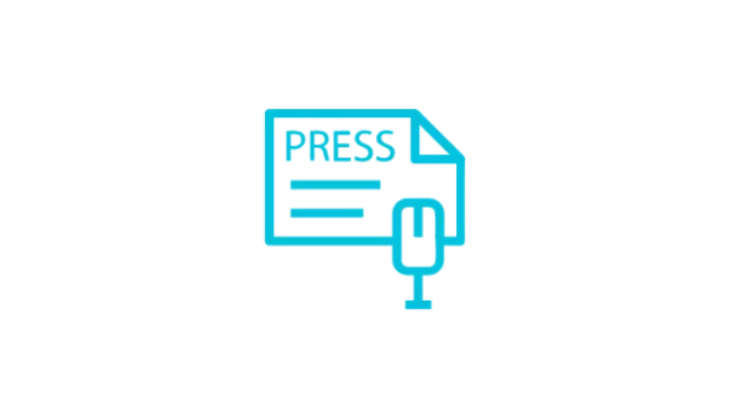 PGT-M Technology is used to identify a healthy embryo before conception, and came as a boon to the husband and wife, both of whom were carriers of a rare genetic disorder unaware of the condition until their first child was born.
This is the 1st successful PGT-M case in the city of Indore. No other successful PGT-M case like this has been officially recorded/reported in Indore.
Indore, 15th December 2020: The birth of a child signifies nervous excitement and new beginnings, and all parents dream of their home being filled with the happy cooing and babbling of their little bundle of joy. But for this family, every pregnancy brought anxiety and tension, as they experienced loss and heartbreak multiple times.
Diagnosed as being carriers of a genetic disorder called Spinal Muscular Atrophy (SMA) and having lost an infant to the condition, Mr. Rajan (name changed) and Mrs. Asha (name changed) were looking for a ray of hope so they could have a child that is not affected by this genetic disease. Dr Jyoti Tripathi Consultant at Nova IVF Fertility, Indore along with expert team of clinical geneticist and embryologist made this possible for the couple- with advanced technology in the form of IVF-ICSI along with PGT-M whereby the embryos were analysed for the genetic disease before being implanted in the womb of the mother.
So, what is Spinal Muscular Atrophy?
Spinal muscular atrophy (SMA) is a severe neuromuscular disorder that is characterised by loss of control of the voluntary muscles in infants and children. In rare cases, it can also affect adults. It is estimated that globally SMA Affects 1 in 8000-10000 people worldwide and it is the leading genetic cause of infant death. In infants, symptoms include breathing problems, feeding difficulties, muscle weakness and delayed development milestones. In early onset SMA, babies do not survive beyond six months of age. In slightly older children, symptoms include not being able to sit, walk or do all other activities that normal babies do, based on their development milestones.
This genetic disease does not have a cure and the treatment is mostly palliative to improve the quality of life, manage symptoms and prevent complications.
The Discovery
As this severe condition took away their little one, the pregnancy journey had been agonising for the couple, who were married for six years. When Asha conceived the first time, she carried the pregnancy to term and delivered her little one through normal delivery. But as days passed by something didn't seem right. The baby had difficulty feeding, was not growing like other normal infants and had muscle weakness. After consulting numerous doctors, the couple met a paediatric neurologist, who suggested a genetic test for the baby. The test confirmed the worst, the infant was diagnosed with SMA type-1, and passed away at around five months of age.
A test done on the parents confirmed that both of them were carriers of the debilitating genetic condition. This meant that while they were normal and not suffering from the disease but there was a 25 per cent chance that their baby would inherit the genetic disorder; a 25 per cent chance that the new-born would be normal and a 50 per cent chance that the baby would be a carrier.
Hoping that the next child would be normal, the couple tried again. But the next pregnancies ended in abortion. The couple didn't lose hope and tried again. But the unfortunate news came up again. The CVS test (Chorionic Villus Sampling test is a prenatal test that is used to detect chromosomal or genetic disorders in the foetus) done on foetus at 12 weeks diagnosed it to be an affected baby and she had to abort the pregnancy. Devastated and emotionally drained they decided to seek help.
"They came to us at this stage as they wanted to know if assisted reproductive technology would help them conceive and deliver a healthy baby. The woman was in a delicate mental state because of the loss they had suffered and was looking out for options that could help her complete her family safely. We had a detailed discussion with the couple based on their past medical records. The couple underwent an in-depth, counselling about the various reproductive options available to them and the pros and cons involving the procedure, the cost, the risk and so on," said Dr Jyoti Tripathi, Fertility Consultant at Nova IVF Fertility.
"After consulting multiple doctors, and exploring various possibilities we really felt like we had no option left but to settle for adoption. Dejected, our last ray of hope was Dr. Jyoti Tripathi and her team at Nova IVF Fertility Indore. Without their relentless efforts backed by the most advanced technology we wouldn't have been blessed with a baby girl who is not affected with SMA. I am extremely grateful to Nova IVF Fertility for giving my wife and I a chance at having our own, biological child who doesn't suffer from SMA." said Mr. Rajan, the father of baby.
The Journey ahead
If she planned a natural conception, she will have to undergo prenatal genetic diagnostic testing at around 10-12 week of pregnancy to check if the foetus is normal or affected. If the test comes positive, it means that the baby is affected with the disease. Then the couple have to take further decision to plan termination of the pregnancy.
They could plan a healthy pregnancy through assisted reproductive technology, in this case an In-Vitro Fertilisation-ICSI (IVF-ICSI) along with PGT- M, wherein prior to conception the embryos would be tested for the genetic condition and only a healthy embryo would be selected, to ensure that new-born would be free for the inherited genetic disease.
Other options included IVF with a donor egg/sperm where donor needs to be tested to ensure he/she does not carry the same genetic disease.
Adoption.
What is the PGT-M technology?
Pre-Implantation Genetic Testing for Monogenic disorders (PGT-M) is a cutting-edge diagnostic technology which involves testing embryos created through in-vitro fertilization (IVF) and then transferring healthy embryos. This ensures that the baby is not at risk of inheriting a genetic disease.
IVF is an assisted reproductive technique wherein an egg is fertilized by a sperm outside the body, in an embryology lab. Intracytoplasmic Sperm Injection (ICSI) is a specialised form of IVF, in which a single sperm is directly injected into a mature egg to facilitate reproduction.
PGT-M has unique benefits as it is able to analyse the DNA of each embryo and identify the healthy ones. Based on the genetic condition being analysed, the procedure is custom designed for every patient. Here is how it works: Genetic report of the family is reviewed by the Genetic consultant/counsellor, and a Pre-test Genetic counselling is provided explaining all available options. Pre PGT-M work up is done using couple and affected child or other family members. Post work-up, an IVF cycle is planned to create embryos using egg and sperm of the couple. An extraction of 5-8 embryonic cells (Trophectoderm cells) is done on each embryo by a trained embryologist, and the embryos are frozen in IVF lab after the extraction. Then the Embryo biopsy sample is dispatched to Genetic Laboratory for PGT-M testing. The healthy embryo free of genetic mutation is selected and transferred subsequently.
For couples, who have a family history of genetic conditions or have previously suffered the loss of a child to a genetic disorder, PGT-M can come as a boon. For this couple, it was nothing short of a miracle. After a detailed counselling, the couple decided to opt for IVF-ICSI with PGT-M. 7 embryos were created during single IVF-ICSI cycle and were biopsied and sent for PGT-M. Of these 5 were found healthy and could be used in planning a successful embryo transfer subsequently.
She conceived after the first embryo transfer, but she unfortunately suffered an abortion for unknown reasons. After a gap of three-four months, a second and successful embryo transfer was carried out. The expectant mother had a vigilant antenatal care, with healthier ongoing pregnancy. This was followed by a delivery of a full term healthy baby girl weighing approximately 3.5kg. The baby is a month old and growing well.
Advanced fertility technology and genetic testing can go a long way in helping couples fulfil their dream of having a happy and healthy baby.
About Nova IVF Fertility:
Nova IVF Fertility (NIF) is one of the largest service providers of fertility treatment across India. With an average IVF experience of over a decade our highly experienced IVF specialists and well –trained embryologists, Nova IVF Fertility has successfully achieved over 35,000 clinical pregnancies in the country. With vast international expertise, NIF brings exceptional and ethical standards of processes, protocols, and policies to India. Through personalised treatment plans of medical management, basic ART and advanced ART – all procedures aim to significantly improve the chances of a positive pregnancy. NIF currently operates 25+ fertility centres across 18+ cities in India (Ahmedabad (1), Bengaluru (3), Chennai, Coimbatore, Hisar, Hyderabad, Indore, Jalandhar, Lucknow, Mumbai (3), New Delhi (2), Kolkata (2), Pune (2), Raipur, Surat, Vijayawada, Patna, Ranchi, and Siliguri.
Take your first step towards happiness
Recent Press Releases