Nova IVF Fertility is helping reduce cases of male infertility in Hisar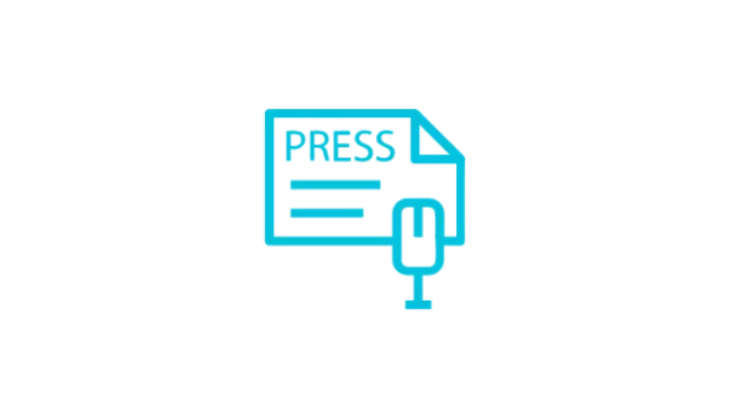 Using advance science and Assisted Reproductive Technology (ART) to help childless couples have successful IVF cycles
Highlights:
Almost 50% of male infertility cases received at Nova IVF Fertility, Hisar has been helped through the MACS technique
Nova IVF Fertility has successfully achieved 25,000 clinical pregnancies through IVF
Infertility is a condition where a couple is unable to conceive naturally despite having unprotected sex for over a year. This can deeply affect an individual and sometimes their relationships too. Advice is most often focused towards women, owing to the misconception that infertility is a female related medical condition. In reality, infertility affects both men and women. There are several cases of male infertility which go undiagnosed and untreated as most men are reluctant to seek help and accept that they could be the cause for failure to conceive. In fact, 45-50% of all infertility cases are attributed to the male factor either solely or combined with female factor.
Highlighting the causes of male infertility at a press meet held today, Dr Pooja Dhir Bhayana, Fertility Consultant, Nova IVF Fertility Hisar, said, "Today, male infertility has become a rising concern in Hisar with about 35-40% of cases being reported. Male infertility could be genetic, caused by an infection, testicular or pelvic injury, or a severe medical condition. Lifestyle factors such as nutrition, lack of regular exercise, work stress, exposure to environmental pollutants, etc. play a role in the development of infertility in men. Additionally, habits like cigarette smoking, illicit drug and alcohol abuse, obesity and poorly controlled diabetes can negatively impact fertility in men. Men who live a healthy lifestyle are more likely to produce healthy sperms."
Causes of male infertility:
Sperm disorders: Lifestyle choices, consumption of tobacco, childhood infections such as mumps and long-term diseases such as kidney failure, can damage the reproductive system and cause low or no sperm count.
Obstruction: 4 out of every 10 men with low sperm count (azoospermia) have an obstruction (blockage). Repeated infections, surgery (such as vasectomy), swelling or developmental defects can cause blockage. With a blockage, sperm from the testicles can't leave the body during ejaculation.
Chromosomes: Sperms carry half of the DNA to the egg. Changes in the number and structure of chromosomes can affect fertility. For example, the male Y chromosome may be missing parts.
Varicoceles: Varicoceles are swollen veins in the scrotum. They're found in 16 out of 100 of all men. They are more common in infertile men (40 out of 100 and their presence can also impact sperm count and motility by raising the scrotal temperature and by increasing oxidative stress.
Retrograde Ejaculation: Retrograde ejaculation is when semen goes into the bladder instead of out of the penis. This happens when nerves and muscles in your bladder don't close during orgasm.
How male infertility checkups are done
During any fertility check-up, it is mandatory to investigate both partners. A male fertility assessment usually starts with a thorough medical history, physical examination and a semen analysis that examines the count, motility and morphology of sperm in the ejaculate. Further testing is based on the results of the analysis. Men with low sperm counts, for example, might require hormonal or genetic testing. If no sperms are found in the ejaculate, a testicular biopsy may be necessary. Hormone profile, DNA fragmentation and scrotal scan with Doppler are done if abnormalities are found. Semen analysis is repeated after three months if the patient has been put on treatment.
Magnetic Activated Cell Sorting (MACS) – ART technique used in cases of male infertility
Magnetic Activated Cell Sorting is a semen preparation technique that involves the magnetic separation of healthy spermatozoa from the apoptotic ones, which have less fertility potential. The apoptosis (programmed cell death) is a regulation process of the cell cycle which may occur during spermatogenesis (the process of development of sperm cells or spermatozoa), thereby causing cell damages such as sperm DNA fragmentation. MACS helps isolate better sperms from the ones which are on the verge of death, and helps achieve better fertilisation rate, cleavage rate, implantation rate and pregnancy rate.
"The field of Assisted Reproductive Technology is rapidly progressing with many new advances since the last decade. The future of reproductive technology holds great potential to allow biological birth for those who might not otherwise have been capable of it. MACS is a safe and efficient method to select functional sperm with consistently good results. This method is highly recommended in cases with a high level of DNA fragmentation and repeated IVF failures. With advanced ART techniques like MACS, we are now able to tackle male infertility in a more efficient way", said Dr Pooja Dhir Bayana.
Nova IVF Fertility (NIF) is among the largest service providers in the fertility space and has successfully achieved over 25,000 clinical pregnancies through IVF.
About Nova IVF Fertility
Nova IVF Fertility (NIF) is the among the largest service providers in the fertility space. NIF aims to bring advanced Assisted Reproductive Technology (ART) to India in partnership with IVF of Spain. The partnership has resulted in a substantial addition to Nova's IVF services and technology, including proprietary software, training, and quality management. With IVF's know-how and vast international expertise, NIF brings the same exceptional standard of processes, protocols, and policies to India.
In addition to providing core procedures such as IUI, IVF, and Andrology services, NIF offers several state-of-the-art technologies such as Vitrification for preserving embryos and eggs, ERA to find out the timing of the uterus' capacity to accept embryos, PGS and PGD for the transfer of genetically normal embryos – all procedures that significantly improve the chances of a pregnancy following IVF-ICSI, even in patients with multiple previous failures. NIF currently operates 20 fertility centres in India (Ahmedabad (2), Bengaluru (3), Chennai, Coimbatore, Hisar, Hyderabad, Indore, Jalandhar, Kolkata, Lucknow, Mumbai (2), New Delhi (2), Pune, Surat, and Vijayawada).
For further information, visit www.novaivifertility.com
Media contacts:
Debolina
Manager – PR, Nova IVF Fertility
Phone: +91 76194 62888
Take your first step towards happiness
Recent Press Releases