Nova IVF Fertility's Enhanced Expertise in Assisted Reproductive Technology (ART) is Significantly Benefiting Men with Fertility Issues in Jalandhar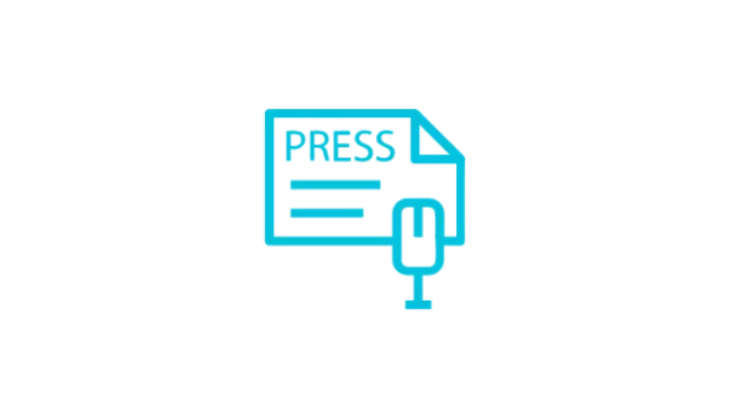 Advanced ART techniques such as Magnetic Activated Cell Sorting (MACS) and DNA Fragmentation Index (DFI) testing are increasingly being used to solve cases of Male infertility.
Highlights:
67 men helped through the MACS technique
19 men helped with DFI testing
Nova IVF Fertility has successfully achieved 25,000 clinical pregnancies through IVF
Infertility has been affecting approximately 15% of couples in their reproductive age, around the globe. Among the 60-80 million couples suffering from infertility, 15-20 million are in India alone. According to a study by World Health Organisation (WHO), male factor contributes to infertility in 51.2% of these cases.
Causes for male infertility
Male infertility is caused due to various medical, environmental and lifestyle factors that in turn affect the quality and quantity of sperm produced by men. Overexposure to certain environmental factors such as heat, toxins and chemicals has also proven to negatively affect the production of sperm in men. Industrial chemicals, heavy metals like lead, overheating of testicles by sitting for long hours, wearing tight clothing or working on a laptop computer for long stretches of time impair the production and functioning of sperms.
Discussing the causes of male infertility at a press meet held today, Dr Jasmine Kaur Dahiya, Fertility Consultant, Nova IVF Fertility, Jalandhar said, "Men facing sexual dysfunction like difficulty in ejaculation, reduced sexual desire or difficulty maintaining an erection should consult a fertility consultant and undergo proper tests to understand the condition. Pain, swelling or a lump in the testicle area, recurrent respiratory infections, abnormal breast growth, decreased facial or body hair or other signs of a chromosomal or hormonal abnormality also signs of male infertility and should be reported to fertility experts."
Other factors that lead to poor quality sperms are the illicit use of drugs like anabolic steroids taken to stimulate muscle strength and growth, the use of cocaine or marijuana, and excessive consumption of alcohol and tobacco smoking. Stress and obesity also reduce fertility in men by impacting sperm quality and quantity.
Sperm DNA – a major cause to look out for:
Sperm DNA integrity is vital for successful fertilization, embryo development, pregnancy, and transmission of genetic material to the offspring. DNA fragmentation is the most frequent DNA anomaly present in the male gamete and is a term used to denote abnormal genetic material within the sperm which may lead to IVF failure and miscarriage. Detecting Sperm DNA fragmentation is not possible through a conventional semen analysis test. The process instead involves an advanced test which consists of the analysis of semen samples to calculate the percentage of sperms with DNA fragmentation. This is called DNA Fragmentation Index.
DFI testing helps detect men who are at risk of male infertility, manage male infertility and provide a prognostic value to evaluate the success of an IVF treatment cycle.
With poor quality sperms being one of the major causes of male infertility, modern technology allows fertility specialists to choose the best and the most healthy sperm for the process of ICSI (intra-cytoplasmic sperm injection), thereby increasing the chances of pregnancy.
Another such advanced ART technique that aids the success rates of IVF/ICSI is MACS (Magnetic Activated Cell Sorting).
Magnetic Activated Cell Sorting (MACS)
Magnetic Activated Cell Sorting is a semen preparation technique that involves the magnetic separation of healthy spermatozoa from the apoptotic ones, which have less fertility potential. The apoptosis (programmed cell death) is a regulation process of the cell cycle which may occur during spermatogenesis (the process of development of sperm cells or spermatozoa), thereby causing cell damages such as sperm DNA fragmentation. MACS helps isolate better sperms from the ones which are on the verge of death, and helps achieve better fertilisation rate, cleavage rate, implantation rate and pregnancy rate.
"MACS is one of the most effective sperm selection procedures that uses advance magnetic labelling for defective sperms. When the semen sample is passed through the isolated advance magnetic column, the bad/defective sperms are separated from the good/healthy sperms & these good sperms are later used for ICSI or Freezing. At Nova IVF Fertility, we implement the latest in MACS and DFI, to help provide a solution for male infertility cases" said Dr Jasmine.
MACS is known to be an effective method to treat male infertility and stands tall as a huge relief for many couples as well as fertility experts. Given the steady increase in the number of infertility cases reported in India, such advanced ART techniques come as a boon to several childless couples in the nation.
Nova IVF Fertility (NIF) is among the largest service providers in the fertility space and has successfully achieved over 25,000 clinical pregnancies through IVF.
About Nova IVF Fertility
Nova IVF Fertility (NIF) is the among the largest service providers in the fertility space. NIF aims to bring advanced Assisted Reproductive Technology (ART) to India in partnership with IVF of Spain. The partnership has resulted in a substantial addition to Nova's IVF services and technology, including proprietary software, training, and quality management. With IVF's know-how and vast international expertise, NIF brings the same exceptional standard of processes, protocols, and policies to India.
In addition to providing core procedures such as IUI, IVF, and Andrology services, NIF offers several state-of-the-art technologies such as Vitrification for preserving embryos and eggs, ERA to find out the timing of the uterus' capacity to accept embryos, PGS and PGD for the transfer of genetically normal embryos – all procedures that significantly improve the chances of a pregnancy following IVF-ICSI, even in patients with multiple previous failures. NIF currently operates 20 fertility centres in India (Ahmedabad (2), Bengaluru (3), Chennai, Coimbatore, Hisar, Hyderabad, Indore, Jalandhar, Kolkata, Lucknow, Mumbai (2), New Delhi (2), Pune, Surat, and Vijayawada).
For further information, visit www.novaivifertility.com
Media contacts:
Debolina
Manager – PR, Nova IVF Fertility
Phone: +91 76194 62888
Take your first step towards happiness
Recent Press Releases