How much does it cost to adopt an embryo?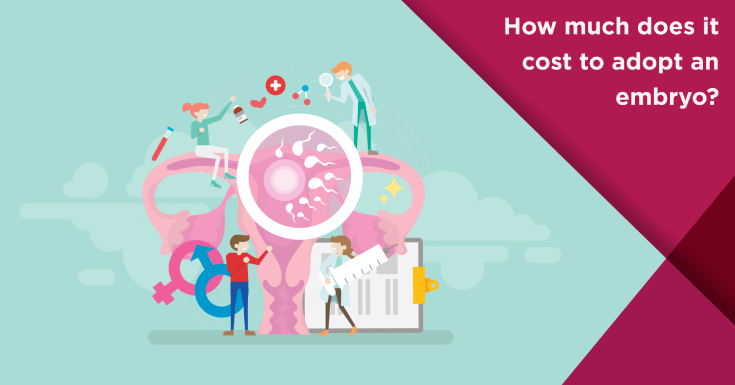 When it comes to overcoming infertility through various treatment methods, cost often proves to be a big hurdle for many couples. Options like IVF treatments and donor eggs are quite expensive and can leave couples financially drained. Compared to these, embryo adoption is an inexpensive solution.
Embryo adoption enables couples to have a baby developed from the frozen embryo created using donor egg/oocyte and a donor sperm). Typically, the donor embryos are frozen with the clinic or are generated depending upon requirement
Here are the factors that determine the average embryo adoption cost:
Home study: This is a significant part of the embryo adoption procedure. This provides the clinic an opportunity to meet your family and gain knowledge about you. The clinicians will then be able to match your information with the right donor family. The match is made depending upon physical attributes. This will create the base for a smooth and hassle-free embryo adoption process for both the families involved.
Medical fee: Medical costs involve the expenses needed for relocating the thawed embryos into the mother's womb. It includes the cost of the doctors, embryologist, medication, etc. You will also have to consider the transportation cost of the embryos to the clinic where further procedures for fertilization will take place.
Take your first step towards happiness
More Case Study