What are the Risks Associated with Ovarian Cancer?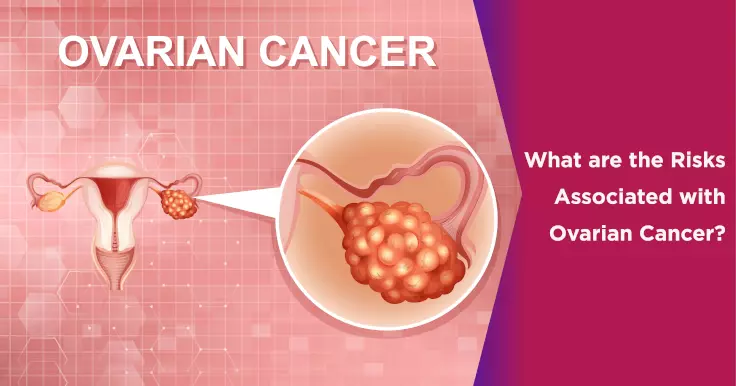 Ovarian cancer refers to cancer that originates in the ovaries of the distal end of the fallopian tubes. This type of cancer is usually quite hard to detect and hence is often diagnosed only in its later stages. The exact cause of ovarian cancer is unknown but there are several factors that may increase a woman's risk of developing cancerous tumours in the ovaries.
Risks of Ovarian Cancer
Some of the factors that can increase a woman's risk of ovarian cancer are:
Age
Ovarian cancer can occur at any age. However, it is more commonly seen amongst women between the ages of 50 and 60 years.
Family Medical History
Women who have a family history of ovarian cancer and breast cancer have a higher risk of suffering from ovarian cancer themselves. This is because some types of ovarian cancer may be caused by genetic mutations that are inherited from one's parents. The BRCA1 and the BRCA2 are two such genes. These genes also increase a woman's risk of developing breast cancer. Similarly, genetic mutations associated with the Lynch syndrome can also increase a woman's risk of ovarian cancer.
Estrogen Hormone Replacement Therapy
Long-term use of hormone replacement therapy can increase the risk of ovarian cancer especially if the hormone is administered in large doses.
Menstruation and Menopause
Most women start menstruating in their early teenage years and reach menopause in their 40s. Women who begin menstruating early as well as those who reach menopause later than normal may have a higher risk of ovarian cancer.
Can Ovarian Cancer be prevented?
One cannot prevent ovarian cancer completely but the risk can be reduced in some cases. Taking oral contraceptives can reduce the risk of this type of cancer. In the case of women with a family history of such cancer, you may choose to undergo genetic testing or have your ovaries removed.
Take your first step towards happiness
More Case Study