1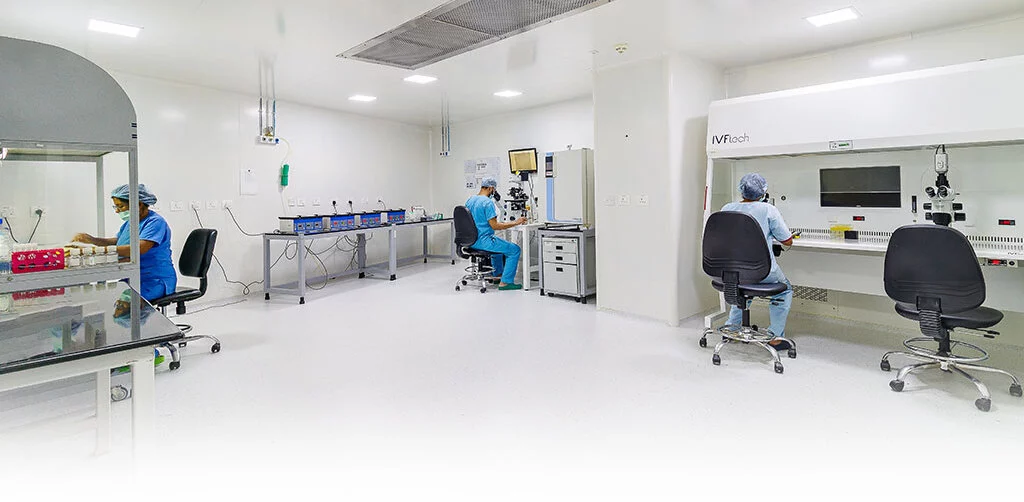 IVF Center in Ahmedabad
The majority of international patients are treated in hospitals located in key cities of India, and Ahmedabad is amongst the leading cities in this regard. Renowned for having highly acclaimed doctors who can perform the complex surgeries supported by top-notch facilities, Ahmedabad is a global healthcare destination of India. Other benefits of seeking treatments in the city include low cost of accommodation, faster commuting time, and better accessibility to many conveniences. Also, Gujarat is considered the pharmacy capital of India. Many drug majors have their research and manufacturing units in Gujarat, which makes access to the best medicines easier and at affordable costs.
With an ongoing mission to provide technology in a seamless setting by utilising knowledge, integrity, and innovation, the IVF centre in Ahmedabad is making relentless efforts to bringing advanced technology to improve fertility outcomes. Nova IVF Fertility has joined forces with IVF and Wings Women's Hospital to provide better chances to couples looking to become parents. Our collaboration has strengthened us, allowing us to achieve parenthood for couples in fewer cycles.
OUR IVF SPECIALIST
Dr. Jayesh Amin
MBBS, MD (Gynaecology), Fellowship for IVF & Embryology by LARS Johnson, Sweden
18+ Years of experience in Reproductive Medicine
IVF & Infertility Specialist Ahmedabad
BOOK YOUR APPOINTMENT
Services Offered
Nova IVF | Wings Women's Hospital is foremost in incorporating innovative techniques like advanced freezing technology, genetic testing of embryos, and sperm injection & extraction techniques. The centre is focussed on enhancing your fertility outcome, while its inhouse lab is equipped with RI Witness, which is an hi-tech electronic tracking system that uses radio frequency ID technology to monitor processes.
Nova IVF Fertility is also the leader in providing Self-Cycle treatments in India. Our accredited lab is managed by expert professionals who have worked in tandem for more than 20 years to ensure quality control and use of the latest innovation in treatment. We focus on each patient's clinical diagnosis and offer a holistic line of treatment. The IVF center in Ahmedabad will evaluate the treatment plan that will help you have a baby, whether through IVF or a less aggressive therapy supported with a lifestyle change. Our tireless efforts to sustain high standards of fertility care while following international protocols is how Nova IVF has successfully achieved over 70,000+ IVF healthy pregnancies and live births. With a strong presence in the city, the Nova IVF Fertility chain has grown to 65 centres in 44 centres and continues to strengthen its footprint across India.
The IVF center in Ahmedabad provides a broad array of services that include the following:
Why Choose Nova IVF Fertility | Wings IVF Centre In Ahmedabad?
When you decide to select an infertility treatment, the next step is choosing the right experts to support you through your journey. For 20 years, couples have been preferring the best IVF treatment in Ahmedabad at Nova IVF Fertility | Wings Women's Hospital, which is amongst the foremost fertility centres in India. We are dedicated to providing you with the best facilities and the highest level of expertise in having a family. Our team offers excellence in the following areas:
We Care:
When you choose the IVF clinic in Ahmedabad, we feel privileged, as you entrust us to be a part of your parenthood journey. Your relationship with your specialist begins from your initial visit, and all procedures will be performed by our expert physicians to ensure the highest level of care. Our experienced fertility doctors will design your personalised treatment plan, monitor your progress, and be available to answer any questions you may have.
Our Impact:
The IVF clinic in Ahmedabad is proud to have played a role in bringing more than 70,000+ babies into the world in the last two decades. As a leading destination for fertility treatments, our 68 fertility centres across India offers hope to patients around the world. Exceptional fertility care is about having technical expertise and proven successful outcomes. Nova IVF Fertility offers more than 100 years of collective experience diagnosing and treating infertility. Regardless of your situation, our specialists can partner with you to develop a personalised fertility treatment plan, including IUI, IVF, IVF-ICSI, and other fertility options.
Advanced Technology:
The IVF center in Ahmedabad is amongst the first fertility clinics to focus on 'Self-Cycle'. By embracing the latest techniques and incorporating international protocols, we have been enabling couples to pass on their genes to the next generation. Nova IVF | Wings Women's Hospital has been designed to provide exceptional level of care in a welcoming environment. Also, we stand as one of the leading centres in India to offer advanced IVF techniques like ERA, PGT, and use of Artificial Intelligence (AI) for advanced analysis in our inhouse labs. In addition, the labs are outfitted with modern technologies and modalities to facilitate a variety of techniques, including assisted hatching, preimplantation genetic screening & diagnosis, AI-based embryo grading, and embryoscope. The lab is also equipped with high-tech tools such as RI Witness Technology and Automatic Sperm Analyzers for improved diagnostics. Our mission is to provide technology in a private and intimate setting using expertise and integrity, towards a seamless experience.
Take your first step towards
parenthood with India's
Award winning fertility chain.
Need help? Talk to our fertility experts.
08049436678
Maximise your chances of pregnancy
Find an IVF Specialist
Nova IVF Fertility, 17, Sunrise Park, Himalaya Mall to Vastrapur Lake Road, Bodakdev, Ahmedabad, Gujarat, 380054.