Dr. Pallavi Prasad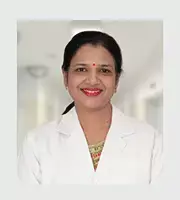 Dr. Pallavi Prasad
Infertility Specialist in Basaveshwaranagar
M.D.(OBG), FNB
Dr Pallavi Prasad is a Fertility Consultant at NOVA IVF Fertility, Basaveshwaranagar, Bengaluru. She has a rich experience of more than 13 years in the field of Obstetrics and Gynaecology. She is working as a Consultant at Nova IVF FERTILITY for past 5 years. Being one of the most sought after fertility consultants in Bengaluru, she has spread joy in the lives of 5000+ couples by helping them conceive successfully. She strongly believes in Evidence based Ethical Clinical Practice with Individualised Personal Care and Empathy.
Publications
K Manikandan, P Pallavi, S Soundararaghavan, M Satyaprakash, A Badhe. Decidual Exclusion Myometrial Reefing in EXIT. The Internet Journal of Gynecology and Obstetrics, 2010, Volume 15, Number 1
R. Sasirekha, P. Reddi Rani, P. Pallavi, D. Jayalakshmi, T. Chitra. Recurrent consecutive molar pregnancies. JIPMER Journal of Cancer, July 2013, Vol 2, Issue 1
Author, Handbook of Infertility: Abnormalities of the Pelvis, Nova IVF Fertility
MBBS from the prestigious Bangalore Medical College and Research Institute in 2002
MD(OBG) from the esteemed Maulana Azad Medical College, New Delhi in 2007
Senior Residency in JIPMER, Pondicherry
Fellowship of National Board (FNB) in Reproductive Medicine from Madras Medical Mission, Chennai in 2015
Basic Training Course in Minimal Invasive Surgery from Dr. MGR Medical University
Speaker at various National and International level Fertility conferences
Conducts regular CMEs and Workshops for training doctors in Reproductive Medicine
Life Member, Indian Society for Assisted Reproduction (ISAR)
Patient Testimonials
We are very happy that we got result for first attempt only very experience doctor very good & cooperative & all staffs r very caring & supporting. We special thankful to Dr. Pallavi prasad madam. Thanking you.
Annappa VN
It was our first time in Nova and we weren't sure but the doctor is really patient, takes time to explain thing's very clearly. We got positive with our second cycle and the doctor had informed about the success percentage prior to us. What I really liked is the transparency in this place, you will be informed about everything related to your treatment and conditions that you'll feel safe to go ahead with treatment. Nova has changed our life and we are very happy we took a chance very great thankful to Mrs Pallavi Prasad.
Harish K.I
Dr. Pallavi has been very helpful I'm very happy i have conceived in my first attempt all the staff are very good nurses have takrn good care Nova is very reputed and has delivered its promise special thanks to Dr. Pallavi.
Hemalatha K.M
we visited all possible hospital & doctors to have kid after 7 years of our marriage life, but all we got is only physical and mental stress.. we were given many different reasons and medical advise from different doctors but no solution.. with all this, being part of joint family we were questioned all-way possible with out no mercy..we left with no ways, Gave all in god's hand and paused all medicines and medical advises..After 9 months of pause we visited one of the doctor near by and they did all possible test and advised to visit NOVA.. here comes the hope and change over in life.. initially we dint wanted to go for IVF and hesitated a lot....but after we met the doctor is we're we realised, here kids are been blessed by human god's.. we were thought what IVF is....we were made comfortable to choose this way...we were made whole heartedly accept the gift of god.. We as a couple whole heartedly thanking our respected ma'am doctor Pallavi Prasad for lighting our life and doing such a wonder and miracle in our life & blessing us to grow our family.. You gave us what you promised..through you we learnt the value of promise. Thank you ma'am.
John Britto
When we done our IVF treatment for the first time, the result was positive but after five months it gets miscarriage. Then we have done IVF treatment second time, that time we had our bad luck and we didn't get success. Then we got to know about NOVA IVF again we decided to go for IVF third time and finally we got success. We are very thankful to NOVA IVF the whole team of Nova IVF center. NOVA IVF is very good as comparing others.
P. S.
Dr pallavi treatment is very good. We are very happy. We have referred our friend's also. She is like a god to us we always remember her
Rupashri Ramakrishna
Felling very happy to be in Nova IVF center in Basveswarnagar with Dr. Pallavi prasad mam. I had got married for 2 and half year and we didn't had any hope on child. Finally we spoke to Dr. Pallavi prasad and she gave good confidence and attempted IUI, now our dream came true where now I am 3 and half month pregnant with good healthy baby in me.
Asha Nadiya
On our first visit to Dr Pallavi Prasad we felt she is genuine and promising. She does what is needed and never felt anything extra was done in terms diagnostics/medication/ treatment. Madam is friendly and whole hearted. We heard the good news recently for which we have been waiting for many years. Have a hope and let the doctors do their best. All the best to future parents ?. All the nurses are knowledgeable and friendly. Administration is simple and well managed.
Chaitanya Guthula
We are referred to Dr. Pallavi Prasad and got very best diagnosis of problem and treatment. We are blessed and many thanks to Dr. Pallavi Prasad and Nova Clinic team. You are best we know. Highly recommend Nova IVF and especially Dr. Pallavi Prasad. Thank you.
Rahman Mujeeb
I'm very thankful to Dr. Pallavi Prasad for helping me overcome my problems. She's the best doctor with lots of patience and understands patients problem very carefully. All the staff and nurses are very polite and takes care of everything.
Nida's Kitchen Art
I would like to say that Dr. Pallavi Prasad gave us the best treatment . She supported us throughout the treatment . All the staff here is good and supportive. I got pregnant here, so, thank you.
Nova is one of the best places to get treated. It is better than any other hospital.
Savitha P
Overall a good experience. Everyone was helpful and well behaved. Special mention for my doctor, Dr. Pallavi, who has been very encouraging and guided me throughout the process.
Patient of Nova IVF Fertility, Bangalore
My name is radha I have been married for 6 years dr sudha from kunigal hospital has referred me to Dr.Pallavi and she recommended us to go for IVF and it was a success and we are very happy. I will refer this place to my friends and relatives.Nova IVF has looked after me really well and I believe there is a 100% success rate.
Radha T.B
It was really a beautiful experience specially with dr.pallavi prasad. She is really down to earth to serve the infertile patients.
Dr.Priyanka
When I came here all the members of the hospital were nice. Hospital is good and good treatment hospital differ I am experience fertility treatment is good.
We have gone for treatment to other hospitals but nothing worked out. The treatment at Nova hospital was very nice, I'm very happy now.
Shanthamma
After coming to Nova IVF centre it was good for us. And we are very happy. Dr Pallavi madam spoke to us really well. Everything went well because of the good treatment. Here all the doctors and nurses are very caring.
Nalina M G
Dr Pallavi Prasad mam took special interest and took care of us. Thank you very much mam. It's a journey of different experiences and Pallavi mam guided and took care throughout. Thank you once again mam.
Subhashini Vutukuri
We are very happy after coming here. We tried for five years and we got success after coming here. They get all the tests done here very carefully. Dr Pallavi is very good.
We got all the tests done 3 months ago, and we went to our native after we got positive. Now I'm 4 months pregnant, we're very happy.
N Nandhini
It has been a great journey where in my dream has come true.Centre follows procedure properly & staff are so caring they follow etiquette's here especially Dr Pallavi. She has been so helpful in each and every step. I'm glad I met her.
Harshitha
I M Sharath Babu and Sujatha we were facing infertility from 11 years. We have hope and trust with NOVA so that reason we consult Dr Pallavi madam. We have already aged 38 and for me 40 years. But we have taken IVF treatment in Nova IVF. We have got twin baby now. We trust god as well NOVA treatment. Finally it got success.
It's very nice and will get good response on each and every one. Appointment follow up and doubts if any help hospital staff helping us. A big thanks to NOVA IVF and also I am planning to refer my family members and friends. Thanks to everyone to make success our treatment.
M Sujatha
I am so happy because I am became pregnant with the help of Dr Pallavi madam. She is very wonderful doctor she guides everything thank you so much madam.
Pooja G
Being married for many years I did not have kids. I took treatment for many years but it wasn't possible. Finally I met Dr Pallavi, and I took treatment from her now I'm pregnant. I'm very happy.
IVF centre is good. All the sisters and doctor look after us very well. Heartfelt thanks to everyone!
Suma Vinaykumar
I would like to say that Dr. Pallavi Prasad gave us the best treatment . She supported us throughout the treatment . All the staff here is good and supportive. I got pregnant here, so, thank you.We have been married for 3 ½ years now and we were eager to have kids of our own. But due to infertility issues we were unable to achieve this. We were referred to Nova IVF Fertility by a hospital in Hoodi. This opened a new doorway for us to have a child of our own. Here Dr. Pallavi Prasad mam has guided us a lot and we will always be thankful to her.
The hospital is very different compared to other hospitals, because not only does the staff help with the patients diet etc. they also give us counselling and emotional support.
Patient of Nova IVF Fertility, Bangalore
I am glad I took treatment at Nova. It was a great experience and we are happily pregnant now.
Patient of Nova IVF Fertility, Bangalore
I'am very happy with our treatment. I would like to thank Dr. Pallavi from the bottom of my heart. She has made our dreams true.
It is very good hospital in my experience.
Patient of Nova IVF Fertility, Bangalore
Over all experience with Nova has been very satisfactory. Dr. Pallavi Prasad and her team have been very kind and have guided us well .They were always available on phone and at clinic when we needed guidance.
I would rate Nova 10/10 there is absolutely the best.
Patient of Nova IVF Fertility, Bangalore
Dr. Pallavi Prasad was like a mother and took great care of us. We were able to conceive only because of her faith. We did not believe that it will go through but the doctors had faith in us.
Excellent care and attention to details. It is not like a factory which other fertility centres are.
Patient of Nova IVF Fertility, Bangalore
We got a lot of support from Dr.Pallavi Prasad and from the staff. They provide support in all aspects. We felt happy to visit the centre.
In other centres we dint feel like we could trust the doctors. We got everything we needed here. We trusted Nova and Dr. Pallavi.
Patient of Nova IVF Fertility, Bangalore
There is no words to describe how grateful we are. Was a very awesome experience. The staff is very caring and concerned. We are able to go through this amazing journey because of your supportive staff. We are very thankfull to them.
Divya Srinivas
Overall experience was good. We were trying for a kid fpr nearly 1.5 years. We were referred to Nova by our friends and consulted with Dr. Pallavi Prasad. She was friendly and gave us the correct guidance.
Patient of Nova IVF Fertility, Bangalore
Article Reviewed & Case Studies
by Dr. Pallavi Prasad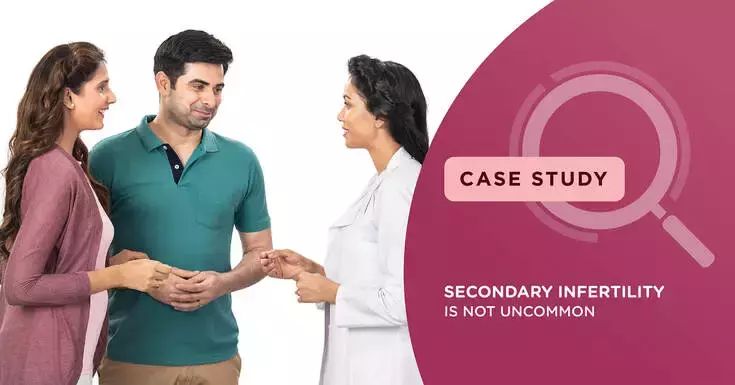 Secondary infertility is not uncommon – A Bangalore couple's journey towards pregnancy
Sheetal and Rajiv had been suffering from secondary infertility for 4 years fo...
Know More >