Dr. Pallavi Prasad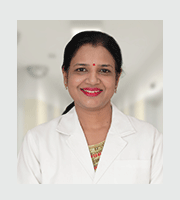 Dr. Pallavi Prasad
M.D.(OBG), FNB
Dr Pallavi Prasad is a Fertility Consultant at NOVA IVF Fertility, Basaveshwaranagar, Bengaluru. She has a rich experience of more than 13 years in the field of Obstetrics and Gynaecology. She is working as a Consultant at Nova IVF FERTILITY for past 5 years. Being one of the most sought after fertility consultants in Bengaluru, she has spread joy in the lives of 5000+ couples by helping them conceive successfully. She strongly believes in Evidence based Ethical Clinical Practice with Individualised Personal Care and Empathy.
Publications
K Manikandan, P Pallavi, S Soundararaghavan, M Satyaprakash, A Badhe. Decidual Exclusion Myometrial Reefing in EXIT. The Internet Journal of Gynecology and Obstetrics, 2010, Volume 15, Number 1
R. Sasirekha, P. Reddi Rani, P. Pallavi, D. Jayalakshmi, T. Chitra. Recurrent consecutive molar pregnancies. JIPMER Journal of Cancer, July 2013, Vol 2, Issue 1
Author, Handbook of Infertility: Abnormalities of the Pelvis, Nova IVF Fertility
MBBS from the prestigious Bangalore Medical College and Research Institute in 2002
MD(OBG) from the esteemed Maulana Azad Medical College, New Delhi in 2007
Senior Residency in JIPMER, Pondicherry
Fellowship of National Board (FNB) in Reproductive Medicine from Madras Medical Mission, Chennai in 2015
Basic Training Course in Minimal Invasive Surgery from Dr. MGR Medical University
Speaker at various National and International level Fertility conferences
Conducts regular CMEs and Workshops for training doctors in Reproductive Medicine
Life Member, Indian Society for Assisted Reproduction (ISAR)
Patient Testimonials
I am so happy because I am became pregnant with the help of Dr Pallavi madam. She is very wonderful doctor she guides everything thank you so much madam.
Pooja G
After coming to Nova IVF centre it was good for us. And we are very happy. Dr Pallavi madam spoke to us really well. Everything went well because of the good treatment. Here all the doctors and nurses are very caring.
Nalina M G
My name is radha I have been married for 6 years dr sudha from kunigal hospital has referred me to Dr.Pallavi and she recommended us to go for IVF and it was a success and we are very happy. I will refer this place to my friends and relatives.Nova IVF has looked after me really well and I believe there is a 100% success rate.
Radha T.B
When I came here all the members of the hospital were nice. Hospital is good and good treatment hospital differ I am experience fertility treatment is good.
We have gone for treatment to other hospitals but nothing worked out. The treatment at Nova hospital was very nice, I'm very happy now.
Shanthamma
It was really a beautiful experience specially with dr.pallavi prasad. She is really down to earth to serve the infertile patients.
Dr.Priyanka
I was very much impressed with the "Nova IVF Fertility Center", all the basic amenities were available and the extra care from the nursing staff. The best of the lot was Dr. Madhu Priya; She was very humble cheerful and supportive by nature and was extremely caring. I would recommend anyone for "Nova IVF Fertility Center."
Ms. Suma
We are very happy after coming here. We tried for five years and we got success after coming here. They get all the tests done here very carefully. Dr Pallavi is very good.
We got all the tests done 3 months ago, and we went to our native after we got positive. Now I'm 4 months pregnant, we're very happy.
N Nandhini
It has been a great journey where in my dream has come true.Centre follows procedure properly & staff are so caring they follow etiquette's here especially Dr Pallavi. She has been so helpful in each and every step. I'm glad I met her.
Harshitha
Dr Pallavi Prasad mam took special interest and took care of us. Thank you very much mam. It's a journey of different experiences and Pallavi mam guided and took care throughout. Thank you once again mam.
Subhashini Vutukuri
Article Reviewed & Case Studies
by Dr. Pallavi Prasad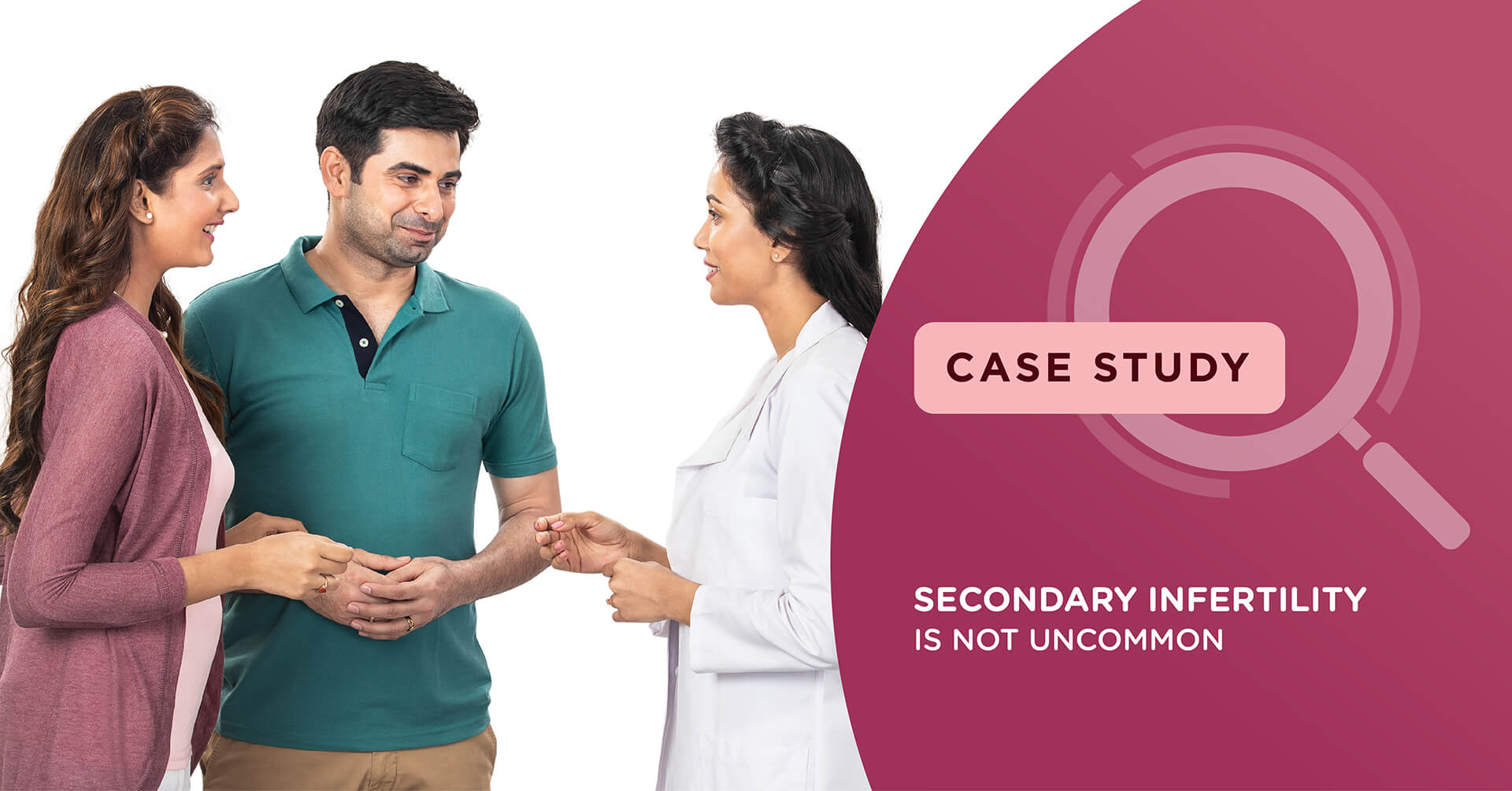 Secondary infertility is not uncommon – A Bangalore couple's journey towards pregnancy
Sheetal and Rajiv had been suffering from secondary infertility for 4 years fo...
Know More >