Dr. J Krithika Devi
Dr. J Krithika Devi
Infertility Specialist in R.A. Puram
MBBS, MD (OBG) JIPMER, Fellowship in Andrology & Reproductive Medicine
Dr. Krithika Devi is a Fertility Consultant at Nova IVF Fertility, Chennai. With an overall experience of 25 years, she happens to be one of the most experienced fertility specialists in Nova's pan-Indian pool of doctors.
She excels in the field of Andrology and Reproductive medicine including observership programmes done in Bangalore Assisted Conception Centre and Gleneagles Hospital, Singapore. Her areas of interest include male infertility, recurrent IVF failure and enabling women with poor ovarian reserve to conceive using their own eggs when possible.
Publications
Presented Research papers in ISAR 2010,2011,2012,2019 on topics of Sperm Agglutination, Low Responders in IVF, Agonist vs Antagonist protocol, Single embryo transfer.
Published article about Azoospermia in ATMA Journal from USA.
Published Research Article- First Post embryo Transfer Beta HCG Level and Pregnancy Outcome in an Assisted Reproductive Technology Programme. International Journal of Infertility and Fetal Medicine, Vol.3.
Authored the chapter titled 'Frozen Embryo Transfer Protocols' for the Handbook on Ovarian Stimulation.
A faculty member at ISAR National Conferences.
MBBS from Madras Medical College (1995)
MD(OBG) from Jipmer, Pondicherry (1999)
Fellowship in Andrology and Reproductive Medicine from the Chettinad Hospital and Research institute, Chennai (2010)
Certificate Course In Hospital Management from Madras Management Association/Sankar Nethralaya Academy of Research
Examiner for Diploma in clinical Embryology course in Chettinad Hospital (2011).
Involved in Teaching programmes for Fellowship students in Reproductive Medicine
Acted as the Organizing Secretary for the Fertility conference Chettinad Fertility Colloquium 2012. Was the Chairperson for the Keynote Address delivered by Dr. Kamini Rao in the conference.
President, International Fertility Research Foundation (IFREF)
Executive Committee Member, Tamil Nadu Chapter
Member, Indian Society for Assisted Reproduction (ISAR)
Member, Indian Fertility Society (IFS)
Member, International Fertility Research Foundation (IFRF)
Life Member, Indian Medical Association (IMA)
Patient Testimonials
Thank you so much Dr. Kirthika Devi madam...really very happy thank you all the staffs giving such a very nice Carring and service thank to nova entire team.
Soban Babu
Thank you Dr.krithika Devi 1st. Very good service thank you all the staffs giving the best services...thank you Nova team.
Sudha K.S
We came with so much of stress and dilemma.... After consulting with krithika devi ma'am we are with full confidence and thanks to the entire team of Nova.......
Steffy Victor
After 3 years of Struggle Finally our result is positive and special thanks to Dr Krithika Devi she is so friendly to us. The way they treat patients was really good and once again thanks to Dr Krithika Devi and Entire Nova Team. Also I will surely recommend my Family members and Friends. Thanks for all your support .
Ramkumar J
Best giving hope and I expect the treatment will be favor for me..... Thanks krithika mam and team.
Vetri Veeran
Nova should easily be one of the finest fertility hospitals in the country. From day one, our experience has been very pleasing. The facility is great with a top class ambience, great doctors and most importantly a very friendly and well trained staff. Through the entire period of service we felt empathised by everyone at Nova. The detailed counselling sessions and the entire staff's attitude of putting patients' needs first was a comforting experience through the difficult journey for us as a couple. Finally, our doctor, Dr, J Krithika Devi. She was very supportive in answering all of our doubts and questions through this phase. Not only is she a great doctor, she is a wonderful human being. She also went beyond her duty as a fertility doctor and motivated us and gave us the strength when we needed it the most. Wishing Dr. J Krithika Devi, her team and the entire Nova family to continue their noble service of bringing joy to many couples.!!!!
Bharat Sham Narain
Dr Krithika Devi is so friendly to us. Every visit she always boost us to think positive.... Finally our result is also positive. Environment was also good there. The way they there patients was really really good .Thank u so much Dr Krithika Devi ma'am and Nova
Deepa Mani
My personal experience with Nova IVF was very good, We have tried in some other famous hospital also. But finally we got positive results and Blessed with Baby boy because of proper guidance from our Dr. J.Kirthika Devi. They are really happy to clear our doubts and having paitence to listen the issue and give proper solution. The cost of treatment might be little higer, but it will not be in the mind when you have seen the results as expected? Thank you for the service to Nova team
Mrs.& Mr.Ulaganathan
It was a pleasant journey throughout from day one for us with the amount of patience, hope and trust given by entire Nova staff. It is indeed our life's turning point where big decisions lead to big change. Every single phase in the last 3 months were clearly explained, driven-through by Nova team of staff. our sincere thanks to the staffs/ Nurses and Dr. Krithika Devi who made everything possible with their Positivity and experience. We will take up the baton to recommend more "Parents-to-be"
Samuel Fernandez
After 7 years of waiting, finally my wife has been pregnant for 2 months. Thanks to Nova and the team. Special thanks to Dr.Krithigadevi mam for her kind approach and motivation which resulted in good result at our first attempt.
Arun Vadivelu
Thanks to Nova as we got and reached our destination here. The experience with Nova Team is very happy and pleasant. I was comfortable throughout my treatment because of guidance given by the team. Especially Dr. Krithka Devi and Dr. Priya.
Mrs. Sujitha Devi
We would like to express our Heartfelt Gratitude and Thanks to Dr. Krithika Devi and the staffs who have helped us in the difficult journey of achieving parenthood which was impossible for 12 yrs.
Mrs. Geetha Ananthakrishnan Chicago,USA
I had undertaken IVF treatment at Nova Fertility clinic treated by Dr. Krithika Devi. The treatment given by my doctor and also the facilities at Nova clinic are extraordinarily good and priceworthy.
Patient of Dr. Krithika Devi
Article Reviewed & Case Studies
by Dr. J Krithika Devi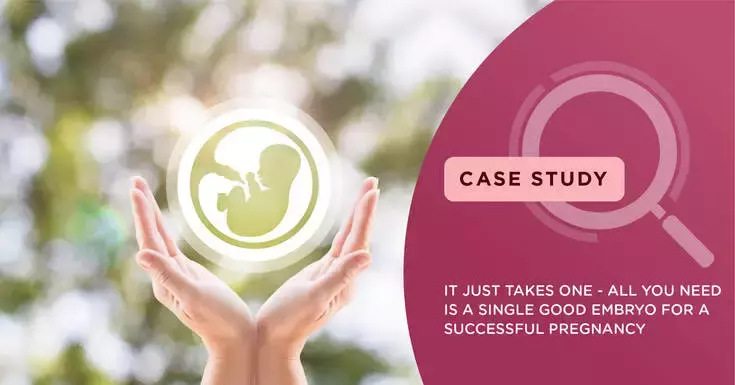 IT Just Takes One – All You Need is a Single Good Embryo for A successful Pregnancy
This is the story of a couple from the United Kingdom (UK) who approached Dr. Kr...
Know More >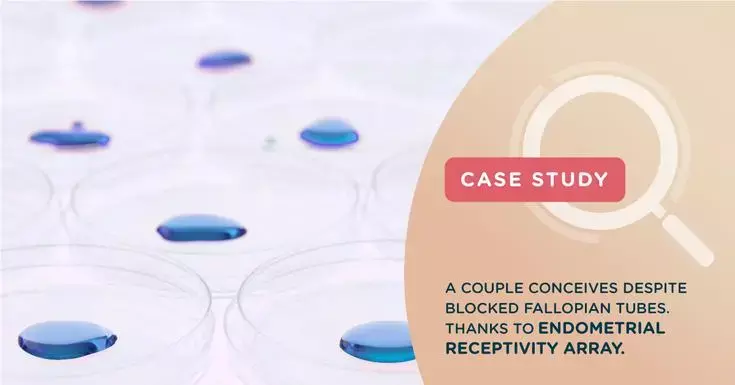 A couple conceives despite blocked fallopian tubes, thanks to Endometrial Receptivity Array (ERA)
Mrs. Nila, 32 years old woman from Chennai, was married from 5 years and was v...
Know More >